Coleville / Walker KOA Holiday Recreation
The activities listed below are available on-site and off-site and may be seasonal.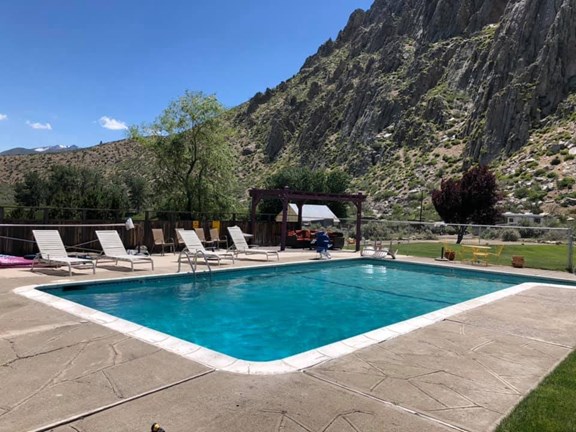 Swimming Pool
Our large swimming pool is the perfect place to cool down after a hot day of fun enjoying the Eastern Sierras. Our pool is open Memorial Day weekend thru Labor Day and beyond if weather permits. Bird Watching
Come watch a number of birds right on our property. Some birds you may be able to see are..
Brewers Black Bird
Turkey Vulture
Pinyon Jay
Canada Geese
Starlings
House Finch
Lesser Goldfinch
House Wren
Red Winged Blackbird
American Robin
Bewick's Wren
Flicker
House Sparrow
Magpie
White Crowned Sparrow
Northern Flicker
California Quail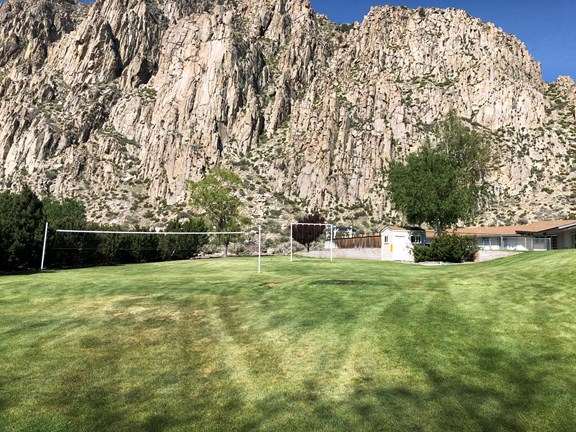 Volleyball
Grab your friends and maybe some new ones and head over to play a game or two of Volleyball.
Wildlife
If you are quiet and careful, you just may see some deer along your walk in the early morning or late afternoon. Horseshoes
Make a new friend and invite him/her to a game of horseshoes.
Local Area Recreation