Local Area Attractions Near Coleville / Walker KOA Holiday
The perfect spot to use as your basecamp to explore places like Lake Tahoe, Virginia City, Bodie State Park, Mono Lake and Yosemite National Park.
Lake Tahoe
Lake Tahoe is located along the border of California and Nevada. It is admired for its clarity, great depth and beautiful alpine surroundings. About two-thirds of the basin is in California while the other third is in Nevada. The lake was formed by geologic block faulting up to 3 million years ago. There are numerous sights to see from South Shore, around the west side of the lake up to Tahoe City and Incline Village then back south around the east shore.
Virginia City
A short 60 minute drive north of the Coleville KOA is Virginia City. This 19th century mining bonanza turned Virginia City into the most important industrial city between San Francisco and Denver. Spend a day walking the wooden sidewalks and exploring the old saloons, antique shops and ice cream parlors.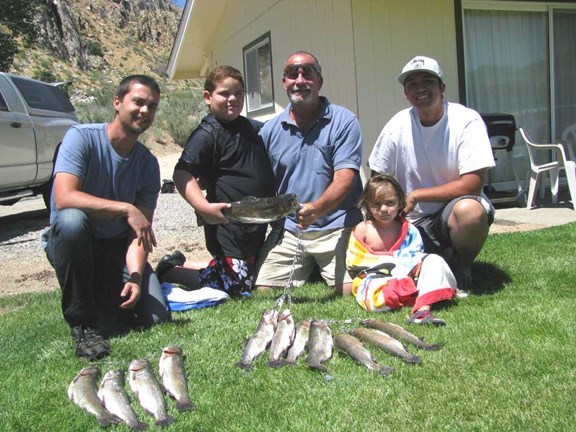 Fishing the West Walker River
Come try your hand at the world famous West Walker River. Whether you are an avid fly-fisherman or just a casual sport fisherman, this river has it all. Located just a short distance from our park.
Historic Bridgeport Courthouse
Come visit this historic 1880 Courthouse. It is California's second oldest courthouse in continuous use, even today.
Bodie Ghost Town
Come visit one of the most authentic mining towns in California. See the real-life setting of the California gold rush. This once bustling town with more than 10,000 residents, produced more than $35 million in gold and silver. This is a great experience for the entire family!
Local Area Recreation Near Coleville / Walker KOA Holiday
Fishing the West Walker River
Come enjoy the world famous West Walker River. This river is stocked with Trophy sized fish by the local Northern Mono Chamber of Commerce, County of Mono and the California Dept. of Fish and Wildlife.
Join us in July for the How Big is Big fishing derby. This derby runs the entire month of July and trout are stocked specifically for this event.
Eastern Sierra ATV & UTV Jamboree
Are you ready for a thrill of a lifetime? Grab your Quad and get on over to the Eastern Sierra ATV & UTV Jamboree.This is truly one of those lifetime experiences. Enjoy 4 fun-filled days of guided trail rides into and through some of the most beautiful country ever created. All rides are headed up by knowledgeable guides, listen to some great history on the local area and bring the camera for some fantastic photo opportunities.The Eastern Sierra ATV & UTV Jamboree originates in Walker/Coleville, California which is located in Northern Mono County, on the eastern side of the Sierra.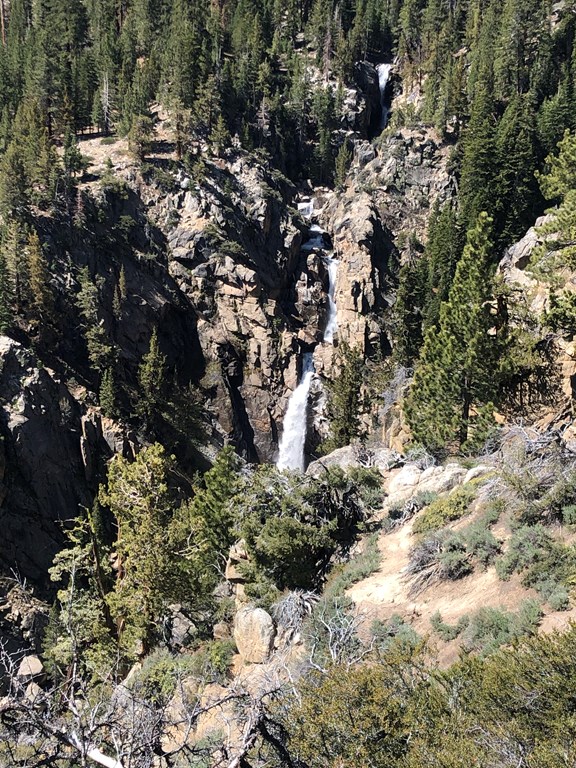 Hiking Leavitt falls
30 miles from the campground is hiking and Leavitt Falls.  Great place to watch the water falls.
Highway 108
Leavitt Falls, CA 93517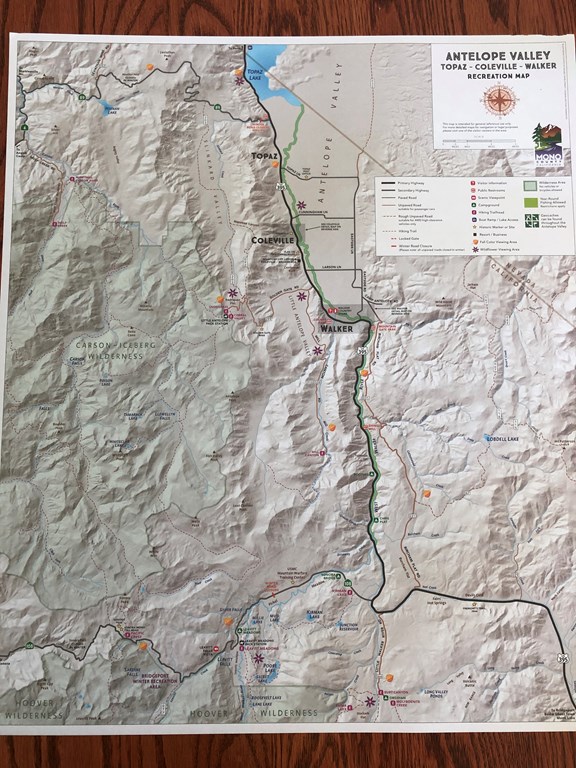 Off road trails
Side by Side and off road vehicle trails just minutes from the park.  The trails will take you into the different mountain ranges or along the West Walker river.
Highway 395
Walker, CA 96107