Why you Should be a Seasonal Camper at Chesapeake Bay KOA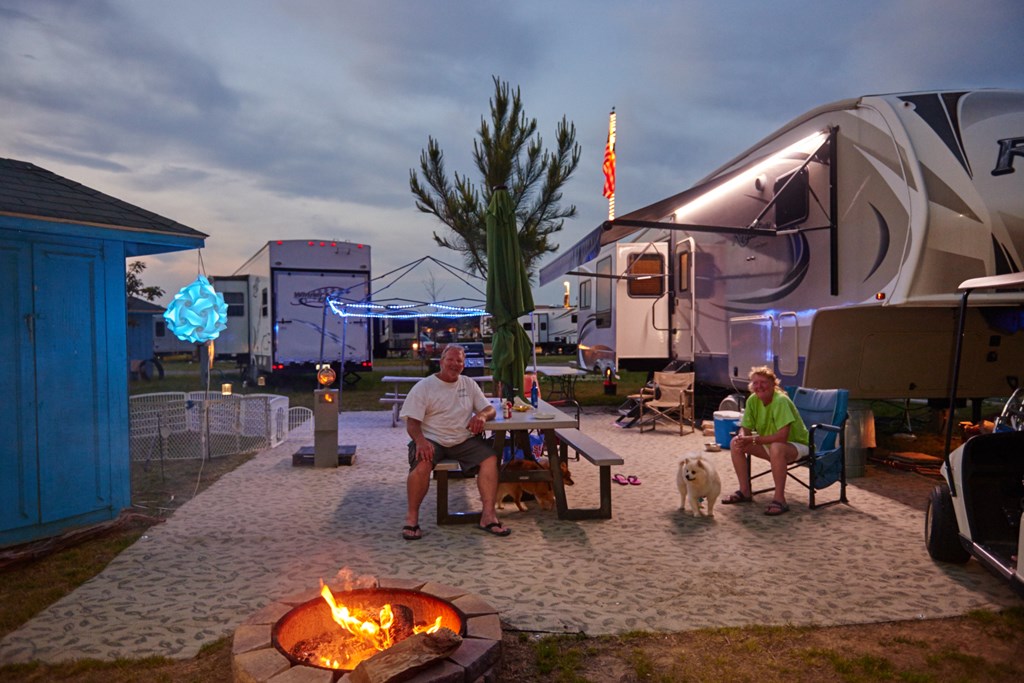 Okay, sure you could book a house at the beach for two weeks, but for the same price, you could have months of fun as a seasonal camper at Chesapeake Bay KOA.
You'll have a guaranteed spot for the summer holidays, plus all of the other great theme weekends we've got planned.
And you won't have to worry about setting up and breaking down your rig every time you want to visit the campground. Once you get settled you won't have to worry about it for the rest of the season.
If you'd like to get an in-person look at one of our seasonal sites before you book, you can always stop by for a tour.
Don't wait around, seasonal sites fill up fast. For more information call 1-800-562-4207 or email sales@sunsetbeachva.com.
In the meantime, here's everything you need to know about our seasonal sites:
Site Types
All of our seasonal sites are full hook up, back in sites and come with Wi-Fi, complimentary lawn care and Dish Network Cable. Take your pick from our three types of seasonal sites:
Sunset seasonal sites are 1,350 square feet
Reef seasonal sites are 2,024 square feet
Blue Water Premier sites are 3,150 square feet and come with cabanas, golf cart charging stations, decks, stone fire pits, gravel RV pads and oyster shell paths
Perks
Obviously being a seasonal camper is tons of fun, but it also comes with perks like:
Exclusive parties for seasonal campers and their families
Two complimentary passes to Maui Jack's Waterpark on Chincoteague
Complimentary off-season storage
Discounts
In addition to all of the extra benefits seasonal campers also get some sweet discounts, including:
10% off at the camp store, Happy Jack's Cafe and The Jackspot restaurant
10% off beach and water sport rentals
10% off special events tickets
$250 referral credit for each guest who signs a lease
20% off rooms at Sunset Beach Hotel
For more information or pricing call 1-800-562-4207 or email sales@sunsetbeachva.com.
You May Also LIke:
The Ultimate Guide to Cape Charles
4 Ways to Stay at Chesapeake Bay KOA