Fun for Kids in Cape Charles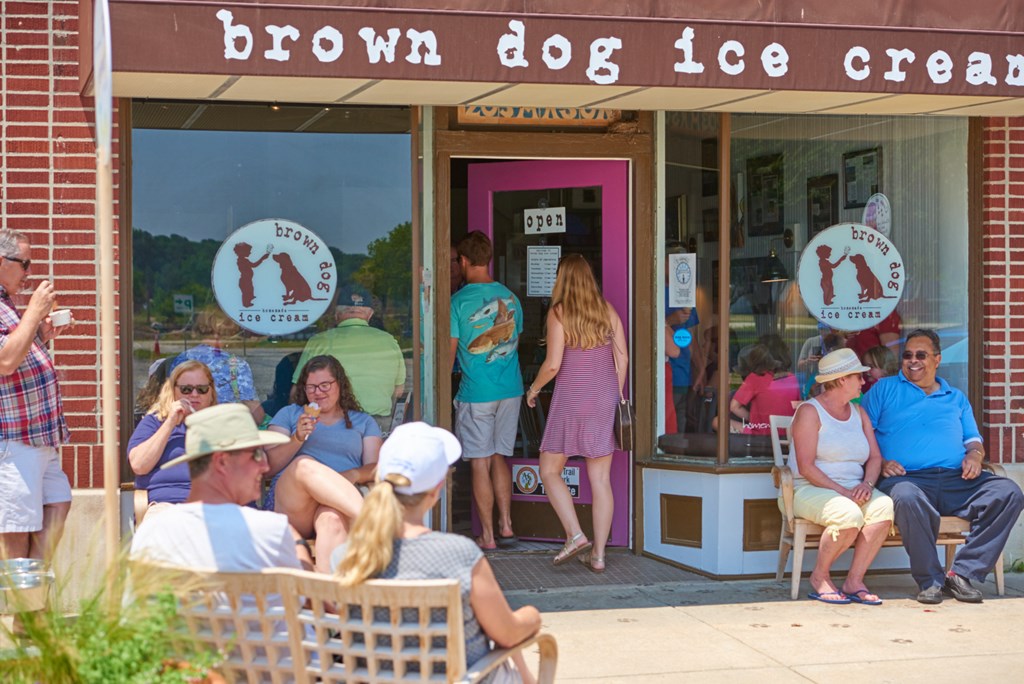 Chesapeake Bay KOA is a natural fit for kids. They can splash and play all day on the private beach or in the pool, we've got two great playgrounds and our activities staff always have something fun planned.
With all that fun at their fingertips, it's unlikely that you'll hear that dreaded phrase "I'm bored" but if you do don't panic. There are so many fun things for kids to do on Virginia's Eastern Shore that boredom is easy to banish.
Here are a few ideas for fun with your kiddos.
Kiptopeke State Park
There's so much to do at this beautiful bayside park that you could devote an entire day to a visit. During the summer months, they have activities going on almost every day, from wagon rides, to organized hikes with rangers, to treasure hunts. If you want to have a relaxing day, the park has a beautiful beach on the Chesapeake Bay. If your kids need to burn off energy, Kiptopeke has over 5 miles of hiking and biking trails. You can look out over the Chesapeake Bay from high bluffs or hike a network of boardwalks over dunes. If your little ones love to fish or crab they can cast a line from the park's pier or the southern end of the beach. Kids will love learning about the concrete ships that sit just offshore. There's a little something for everyone at Kiptopeke.
Cape Charles Memorial Library
If you run into a rainy day on vacation, there's no better place than the library. The library in Cape Charles is housed in a historic bank and kids are sure to love exploring the safe turned reading nook. In addition to picking up a book, kids can also participate in fun events like storytime and arts and crafts.
Cape Charles Central Park
The playground at Chesapeake Bay KOA is pretty great, but the playground at Cape Charles Central Park is definitely worth a visit. Kids can climb and play on the playground, have a picnic on the grassy lawn, play basketball or tennis, take a stroll around walking paths or sit by the fountain.
Brown Dog Ice Cream
Who doesn't love ice cream? And brown dog ice cream is the good stuff. Grown ups can try flavors like lemon poppyseed and strawberry, cherry, goat cheese while kids get scoops of milk chocolate or cookie dough. Their flavors rotate regularly, sometimes even hourly, so there's always something new to try! Keep your eyes peeled for special treats like donuts, pie and ice cream pops.
Seagrass Studio
This flower shop carries everything from bath products to artwork. They also have a fun terrarium bar where you can pick a container and fill it with air plants and decorations. It's a fun way to get your creative juices flowing and test out your green thumb.
MOONRISE JEWELRY
This sophisticated boutique handmakes jewelry using unique, coastal-inspired materials. It might not seem like a natural place for kids, but you can stop by the shop and make your own necklace. Kids can grab a necklace with a little glass bottle and choose colorful crystals to fill it with. It's a great way for kids to be creative and have a souvenir to remember their trip by.
Cape Charles Beach
Chesapeake Bay KOA has a great private beach onsite, but sometimes you just need a change of scenery. The public beach in Cape Charles is a great choice because it's free, there's parking just steps from the shore and the water is calm and shallow. If your kids like to fish, there's a pier at the southern end of the beach.
Between the fun activities at Chesapeake Bay KOA and the kid-friendly adventures in Cape Charles, the chances of your kids getting bored are pretty low! If you keep these ideas in your back pocket, you'll be prepared to keep the fun rolling.
You May Also Like:
Day Tripping: Chincoteague Island
The Ultimate Guide to Cape Charles