Social Distancing-Friendly Activities at Chesapeake Bay KOA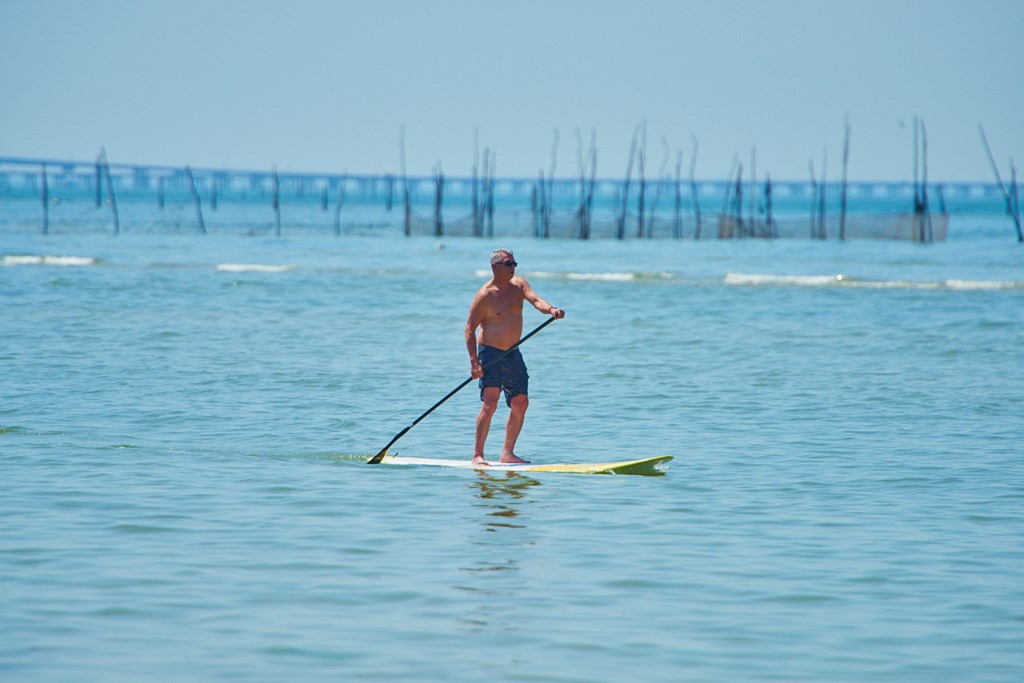 COVID 19 might be keeping you away from the campground right now, but camping season isn't cancelled.
When you can return to the campground, it's still important to practice social distancing. Luckily, the Eastern Shore of Virginia has lots of open spaces where you can be socially distant and still have fun.
Don't forget to pack essentials, like a face mask, disinfectant wipes and hand sanitizer, so you can stop the spread of germs and stay six feet away from others.
Here are a few ways to enjoy the great outdoors while staying safe and keeping others healthy.
Hiking
Chesapeake Bay KOA is surrounded by parkland and the Eastern Shore of Virginia as a whole is home to hundreds of thousands of acres of protected land. That makes for some great hiking. Head to Kiptopeke State Park, just north of Chesapeake Bay KOA, for some incredible trails overlooking the Chesapeake Bay. Eastern Shore National Wildlife Refuge also has beautiful trails with lots of opportunities for wildlife observation.
Here are a few other fun hikes to check out during a visit to Chesapeake Bay KOA.
Beach Walks
Beaches might not be open for sunbathing and swimming, but you can still enjoy a peaceful walk or some fishing at one of the beautiful beaches near Chesapeake Bay KOA.
Our private beach is perfect for relaxing and walking too!
Geocaching
This fun activity combines hiking and scavenger hunting. Create an account at geocaching.com and select one of the tasks created by other users. Follow the clues to find the cache. There are dozens in the Cape Charles area alone.
Birding
After being cooped up in the house, spending hours on end immersed in nature quietly observing birds sounds like heaven. Use this helpful guide to find sites for birding and to learn about what species you can expect to see.
Water Sports
It's easier to stay six feet apart when you have miles of shoreline as your playground. Rent one of our kayaks, paddleboards or jet skis and hit the water. You'll feel your stress melt away as you float on the Chesapeake Bay.
Boating
Bring your boat with you and hit the Chesapeake Bay or Virginia's barrier islands during your stay. We have onsite boat parking, so there's plenty of room for you. There are also plenty of boat launches near Chesapeake Bay KOA.
You May Also Like:
5 Campground Theme Crafts Kids Will Love
Bring Campground Style Fun to You