Have a Bewitching Halloween at Chesapeake Bay KOA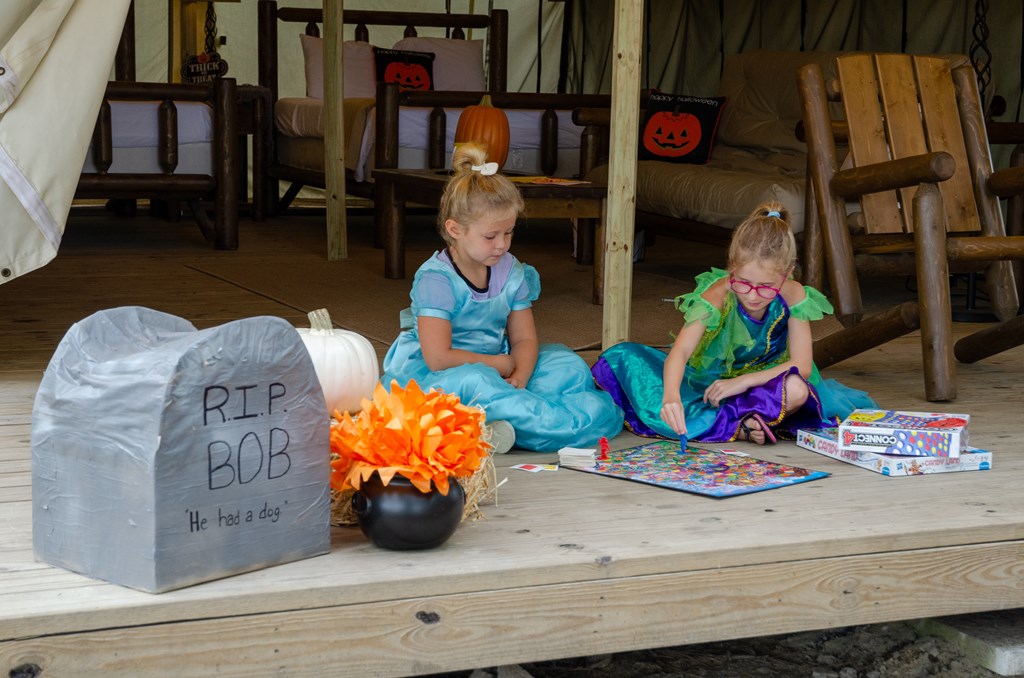 This October, Cape Fear Haunted Hotel and Campground is opening its register to brave souls willing to take their chances at this cursed campground. Will you be among the courageous few who dare to face the horrors that lie beyond its tormented gates?
Each weekend, from October 9 through November 1, the spirits will grow very restless on this unholy ground. On the surface, you may see only fall fun, in the form of trick-or-treating and costume contests, but lurking in the haunted house are terrors beyond your darkest nightmare.
If you book a stay at this ruinous resort, this is what awaits you...
Friday Nights:
Arts and Crafts: Get the kiddos together to make some Halloween themed art.

S' mores Social: Gather around our community campfire for deluxe s' mores and connect with friends new and old.
Saturday Nights:
Haunted House: This unnerving attraction will have you quaking in your boots. Thrills and chills lurk around every corner. Enter if you dare.

Pumpkin Painting: Deck out a mini pumpkin with paint and decorations. We'll provide all the supplies, just let your creative juices flow.

Site Decorating Contest- Compete to see who can create the most frightfully festive site! There's even a prize in it for the best decorations.

Halloween Games: Have some fun with festive games.
Book a stay at Cape Fear Haunted Hotel and Campground...if you dare.
You May Also Like:
The Ultimate Guide to Cape Charles
4 Ways to Stay at Chesapeake Bay KOA