Day Tripping: Chincoteague Island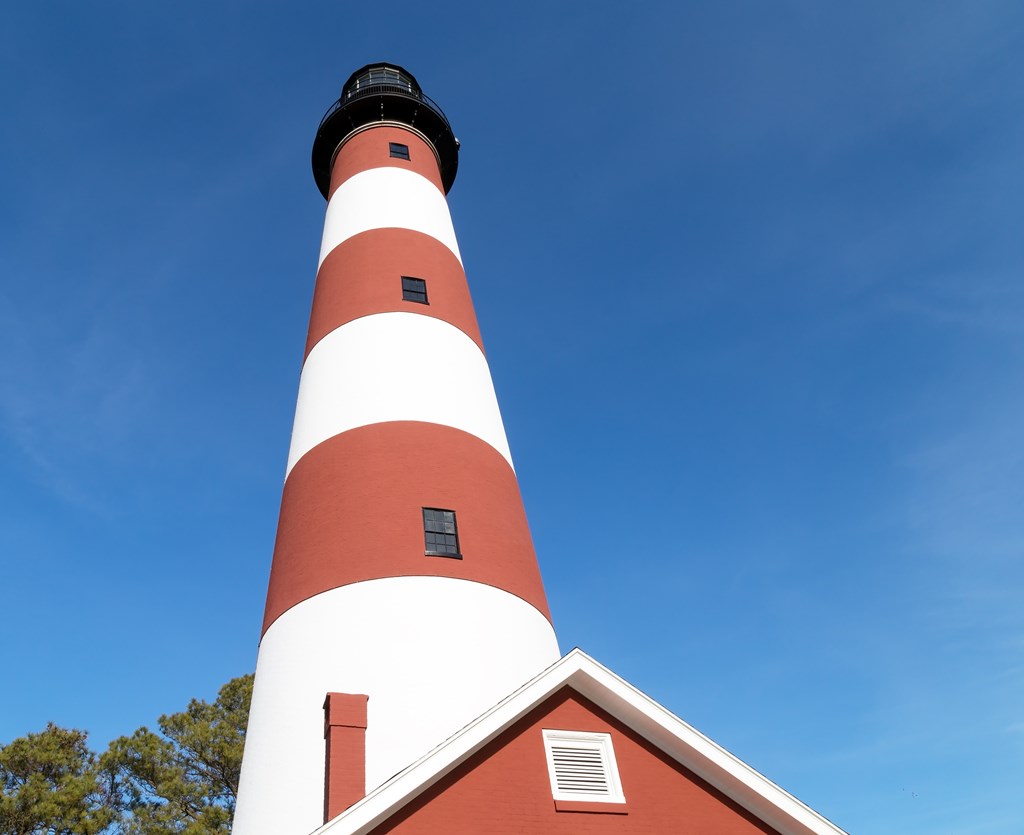 Chincoteague Island is just a hop, skip and a jump away from Chesapeake Bay KOA, but it has a completely different pace. You can plan a fun-filled day for the kids, explore the island's natural beauty or enjoy a relaxing beach day.
Here are some fun things to check out on Chincoteague Island!
Family Fun
Chincoteague has tons of fun activities for kids! Ride the twisting slides or relax on the lazy river at Maui Jack's Waterpark.
Head over to Surfside Golf for a round of put-put. You can choose between an easy course and a harder course or play all 36 holes.
If you really want to wear your kids out, turn them loose at Funland. This amusement park has mini-golf, bumper boats, bounce houses, go-karts, an arcade and more!
Outdoor Adventure
Chincoteague National Wildlife Refuge is full of opportunities for outdoor recreation. You can have a relaxing day on the beach, climb a historic lighthouse or hike through maritime forests.
If you want to see Chincoteague from the water, book a guided kayak tour or rent kayaks and explore on your own.
The island is home to a lot of natural beauty, but the most iconic animals are the Chincoteague ponies. There are a few easy ways to get a glimpse of these famous ponies.
To see the ponies in their natural habitat, visit Chincoteague National Wildlife Refuge or hop on a boat tour with a local guide.
If you want to see ponies up close, head to the Chincoteague Pony Center. You can pet ponies and learn more about them.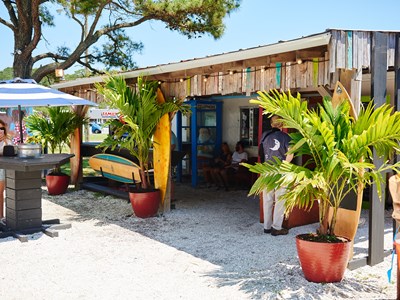 Dining
If you want a classic Chincoteague experience, head to Don's Seafood for fresh, local seafood and comfort food. Don't miss the Chincoteague oysters! They come straight from the owner's aqua-farm.
If you're looking for something delicious and different, head to Pico Taqueria. You can stick with a classic taco or mix things up with fillings like fried oysters or cauliflower.
At Woody's Serious Food, you'll find mouthwatering barbecue, refreshing lemonade, scrumptious sides and delicious desserts. Woody's is more than just a place to grab a bite to eat though. It's an experience. You can chill out in a hammock, play corn hole or just enjoy the funky decor.
If you're a vegetarian or a vegan, head straight for Sea Star. They have a great selection of sandwiches for a variety of diets.
Your trip to Chincoteague isn't complete without a stop at Island Creamery. Their ice cream has been voted among the best in America and it's easy to see why. Try a classic flavor like vanilla or strawberry or be adventurous and give flavors like cantaloupe and bourbon caramel crunch a try.
Nightlife
The tiki bar at the Ropewalk is the place to be in the summer. You can enjoy live music, signature cocktails and delicious food with your toes in the sand. The sunsets are spectacular and you can gather with friends around the fire pit or for a game of corn hole.
Head to Chattie's Lounge for music, drinks and a beautiful sunset view. They have music and dancing every night and on the weekends they have live entertainment.
Black Narrows Brewing is serving up delicious craft beers in a fun atmosphere. You can gather on the deck with friends, play board games in the tasting room or grab dinner to go and bring it to the brewery to pair with some delicious beer.
No matter what you do during a day trip to Chincoteague, it's sure to be something you'll never forget. During your next stay at Chesapeake Bay KOA, build in a day for a visit to Chincoteague.
You May Also Like:
The Ultimate Guide to Cape Charles
7 Fun Things to do Near Cape Charles