Local Area Attractions Near Buffalo KOA Journey

Big Horn Mountains
The Bighorns are a popular destination for hiking, backpacking, fly fishing, horse back riding and increasingly ATV riding and snowmobiling. Trails wind through most of the national forest. The Cloud Peak Wilderness has a network of hiking trails to remote areas and alpine lakes. Higher trails are often covered with snow except from July through August. After Labor Day, there is a good chance of high country snow storms at any time.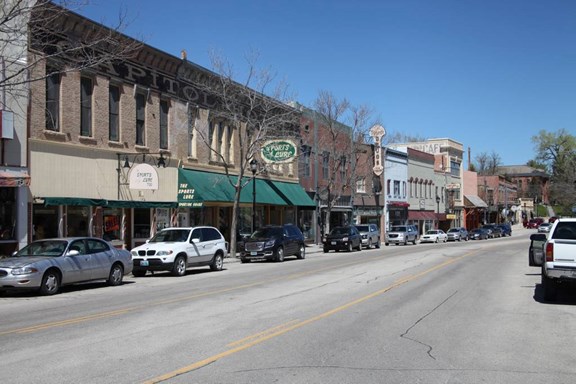 Historic Downtown Buffalo
Take a step back in time at the Occidental Hotel, Saloon and Restaurant where weary travelers could find a soft bed and where many famous Old West figures stopped for refreshments. Known as the oldest opperating hotel in Wyoming it is famous for guests like Owen Wister-Author of the Virginian, Butch Cassidy and the Sundance Kid, "Buffalo Bill" Cody, Tom Horn, Teddy Roosevelt and Calamity Jane. Johnson County is riddled with historic locations such as the Fort Phil Kearny site where you can learn about the Fetterman Battle and the Wagon Box Fight. Visit the Outlaw Caves, hideout to Butch Cassidy and the Sundance Kid or the famous TA Ranch where the Johnson County Cattle War came to a dramatic end. You will still find the original bullet holes in the historic old barn. Explore the Great Medicine Man Museum (Jim Gatchell Museum) filled with collectables from time past or to learn about Johnson County's western heritage. Enjoy a stroll along Buffalo's Historic Main Street, shop in unique historic buildings dating back 1804, view bronze sculptures or linger over casual faire at one of our distinctive restaurants.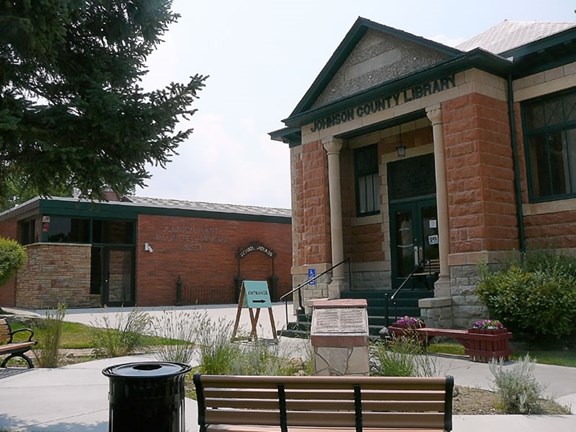 Jim Gatchell Museum
The Jim Gatchell Memorial Museum has been a part of the Buffalo community since 1900 when Jim Gatchell opened a drugstore. The Buffalo Pharmacy was a stopping place for cowboys, lawmen, settlers, cattle barons, and famous army scouts. As a trusted friend of the region's Native Americans, he received many gifts representing the culture including guns, war bonnets, tools, medicine bags, bows, arrows, and clothing. Soon local residents were donating mementos of Johnson County's historic names, places, and events.After Jim Gatchell's death in 1954, his family generously donated his collection to the people of Johnson County with the provision that a museum be built to house it. After three years of fundraising the museum was established, and in 2002 the museum achieved national accreditation from the American Alliance of Museums.In the early 1990s the museum hit hard times financially as Johnson County struggled with a declining economy. A group of community-minded individuals formed the Gatchell Museum Association, Inc. as a private non-profit organization with the mission of raising money for the future support of the museum. They have been building an endowment fund and supporting many museum projects ever since. One of their projects is offering membership to the museum.Monday through Friday 9:00 a.m. – 4:00 p.m.

$7 Adults

$5 Seniors

$5 Retired Military

$5 Teen (12-18)

$3 Youth (6-11)

Free
[b]Children 5 and under[/b]

Free Gatchell Museum Association members

Free Active Military and immediate family

100 Fort Street
Buffalo, WY 82834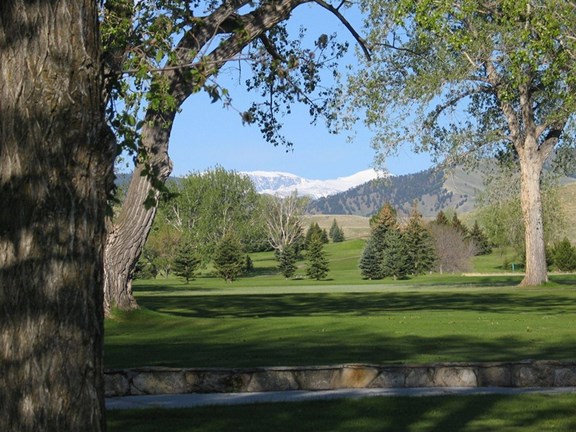 Buffalo Golf Course
=18pxBuffalo Golf Club is an 18 hole public facility nestled at the foot of the Big Horn Mountains in Buffalo, Wyoming.  The Buffalo Golf Club has earned a reputation as one of the top courses in the state and has been called "a hidden gem".   
Buffalo Golf Club is a multi- award winning course continuously earning a "4 Star" ranking from "Golf Digest" magazine and in 2009 was named the best municipal course in Wyoming. =18pxThe course offers four sets of tees to accommodate golfers of all skill levels.  Players of all ages and skills are welcome to play on a daily basis.  Memberships are available and are one of the most reasonable in the area.
500 West Hart Street
Buffalo, WY 82834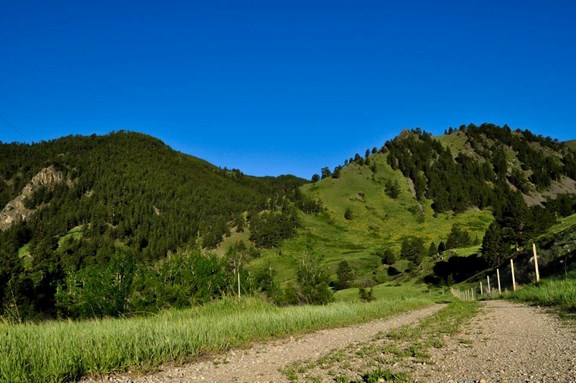 Clear Creek Trail System
People of all ages enjoy taking a quiet, relaxing stroll along the Clear Creek Trail, as it meanders beside Clear Creek. The path travels through Buffalo and into the base of the Bighorn Mountains. The route through the community is paved and is handicap accessible. At the west of the city park the path joins the green belt and becomes a gravel surface. Benches are provided for the weary traveler to rest or just enjoy the panorama. Five exercise stations are provided along the way. Trail maps are available at the Buffalo Chamber of Commerce and at the KOA office.
Fort Phil Kearney
The largest of the three forts built along the Bozeman Trail leading to the gold fields in Montana, Fort Phil Kearny was established by the U.S. Army on July 15, 1866 near present-day Story, WY, along with Fort Reno northeast of present Kaycee, Wyoming. and Fort C.F. Smith, Montana.Fort Phil Kearny's original purpose was to protect freighters, gold prospectors and other travelers along the "Bloody Bozeman" from attack by Plains Indians wary of further encroachment by pioneers and the military.?An 8-foot-tall wooden stockade fortified Fort Phil Kearny's 17 acres. Two major battles, the Fetterman fight and the Wagon Box fight, occurred near the fort along with numerous smaller skirmishes. The Fetterman fight in December 1866 resulted when Capt. William Fetterman allowed himself and his troops to be lured over a hill north of the fort and outside of timely supportive distance from Fort Phil Kearny. He and all 80 men in his command were killed by Cheyenne, Arapaho and Sioux warriors.The Wagon Box Fight, in August 1867 a few miles west of Fort Phil Kearny, developed when 32 woodcutters and guards were attacked by the forces of Oglala Chief Red Cloud. The men defended themselves with new breech-loading rifles, firing from a corral of wagon boxes and staving off the Indians until help arrived from the fort.After the U.S. government enacted the Fort Laramie Treaty of 1868, the forts along the Bozeman Trail were abandoned. Shortly after the troops left Fort Phil Kearny in the summer of 1868, it was burned down, probably by Cheyenne forces.Fort Phil Kearny was named to the National Register of Historic Places in 1962. Now, trails lead visitors to the sites of the conflicts, and interpretive signs explain the events from the perspectives of both the military and Indian groups.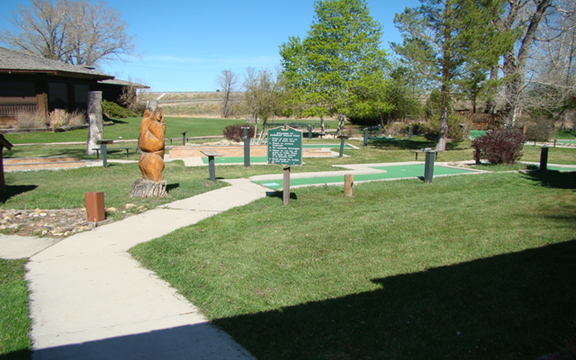 Creekside Clubhouse Family Fun Center
Open seasonally from Memorial Day to Labor DayWelcome to a Buffalo tradition since 1987! Justin and Gina Kidneigh and their family take great pride in managing Creekside Clubhouse & Greens for your enjoyment. Everyone chips in. Whether it be concocting secret ingredients to prepare the best melt-in-your-mouth fudge in the West, whipping up a scrumptious banana split or painstakingly maintaining the course, it's all done for you — our most valued guests. So be sure to stop by and say hello, chat awhile. Come experience true Wyoming hospitality at its finest. Be it your first visit, or your hundredth, we're always delighted to see you!
665 East Hart Street
Buffalo, WY 82834

Bozeman Trail
The Bozeman Trail
Of all the overland trails blazed during the westward movement, the Bozeman Trail ranks as one of the most violent, contentious and ultimately failed experiments in American frontier history.Though the trail is named for John Bozeman, an emigrant from Georgia, who was said to have blazed the route, in actuality Native Americans had been using the route as a travel corridor for centuries. In 1863, Bozeman and partner John Jacobs widened this corridor for use as a wagon road. They were following in much the same footsteps as Captain William Raynolds had four years earlier in a mapping and exploration expedition for the Army Corps of Topographic Engineers.The impetus for the trail was as a shortcut to goldfields, in and around Virginia City, Montana territory. The Bozeman route left the Oregon Trail in central Wyoming, skirted the Bighorn Mountains, crossed several rivers including the Bighorn, then traversed mountainous terrain into western Montana.The trail had several advantages, including an abundant supply of water along with the most direct route to the goldfields.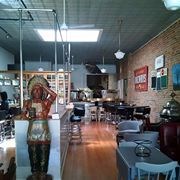 Pie Zanos Italian Eatery
Wood-fired pizza. Homemade Italian food. Casual fun in a welcoming atmosphere.
Artisan Brick-Oven Pizza, Full Bar with a late night Happy Hour.
Sunday and Monday 11am to 9pm
Closed Tuesday and Wednesday
Thursday - Saturday 11am - 11pm
Downtown Buffalo
Take out available
17 North Main Street
BUffalo, WY 83834 Buffalo Chiropractic
Dr. Zoe Loyd, Diplomate in Neurology Chiropractic.  Getting you back to where you belong.  Services include: Spinal Manipulation, X-Ray, Activator, Acupuncture, Hypnotherapy, Cranial Sacral, NLP Coaching/Counseling, Nutritional Counseling,Complete Neurological Exam
109 Hesse,
Buffalo, WY 82834
Wildlife viewing
Wyoming has an abundance of wildlife, whether it be moose, elk, deer, pronghorn, or wild turkeys, there are several opportunities to view these animals within their natural habitat. Elgin Park, Sourdough, Hazelton Rd., and West Ten Sleep offer the best chances of viewing moose, elk, and deer. Pronghorn and deer can be seen all throughout the area, and those wild turkeys can be seen on the outskirts of town. Please stop in our office and one of our knowledgeable staff can certainly guide you in the right direction! The Historic Occidental Hotel and Saloon
Where the old west still lives, founded in 1880, the only fully restored frontier hotel in Wyoming. ...take a walk around, chat with the friendly staff, and see where Butch Cassidy and The Sundance Kid once stayed. Enjoy a local draft beer, spirits, and wine in the saloon or come in for live music and food on their Thursday night jam sessions. They also offer western dining in The Virginian restaurant.
Sports Lure
Your outdoor headquarters in downtown Buffalo. The staff here is quite knowledgeable and here to help with all of your outdoor needs, whether it be maps of local hiking or scenic drives, fishing licenses and the best places to fish, or outfitting you with camping, hiking, and outdoor clothing needs, they have it all.
Scenic drives
Take a day trip, pack a lunch, or stop along the way and enjoy dining in one of the quaint little towns along the way. Highway 16/14 loop will take you from Buffalo up the Big Horn mountains, down into Ten Sleep Canyon, over to Worland and Greybull, and on into Sheridan,  then back into Buffalo. This drive offers it all, small town charm, mountain views, jaw-dropping canyons, scenic pull-outs, and wildlife viewing. Be sure to grab a map from our office and chat it up with one of the staff for the best recommendations. If you are looking for something a little shorter we recommend Crazy Woman Canyon, it's a gorgeous drive through the canyon and along the creek, there is plenty of opportunity to pull off onto a little turnout and stretch your legs, or pack a lunch and enjoy a picnic along side the creek. As you exit the canyon you will get to enjoy the drive down the mountain and back into town. Four wheel drive is recommended for this journey. Mountain Meadow Wool Factoy
100% American made wool products from local ranchers. Plan a mill tour by calling ahead or visit their gift shop, you will be sure to find something to enjoy.