Local Area Attractions Near Borden / Summerside KOA
The perfect place to settle in and see PEI. We are just two kms from the Confederation Bridge and are within a 45 minute drive to 9 of the 12 most visited attractions in PEI. Whether you wish to see parts of Charlottetown, Cavendish, or Summerside, West Prince, or the Argyle Shore (including Victoria by the Sea), they are all just a short drive away and make for a perfect day trip. And during the evening you can enjoy our pool, get caught up on laundry, participate in the scheduled activities, walk the Confederation Trail, or just relax in your RV or one of our cabins. Many of our sites are satellite friendly. Chelton Beach is just minutes away where you can enjoy the warmest and least turbulent water in Atlantic Canada. This beach is ideal for swimming and perfect for younger children.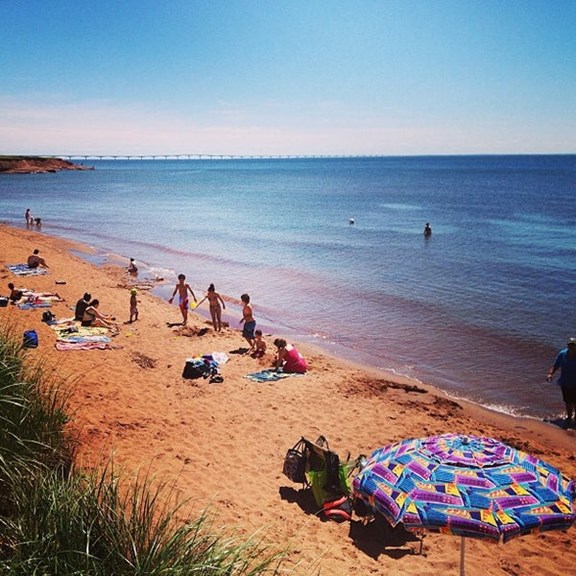 Chelton Beach
Just 5 minutes away!
Chelton Beach is near the community of Bedeque along the red shore of southwest PEI. It's located within Chelton Beach Provincial Park where you'll find parking, a playground,small canteen, picnic tables, washroom facilities and a lifeguard on duty through the summer. Like other south shore beaches – the sand here is bright red and has more pebbles than the fine sand you would fine on the north shore. Dunes surround the beach and the warm water is full of sea life. Low tide provides the best opportunity for exploring the flats and tidal pools, catch for crabs underfoot! The sand here is often damp from the last high tide so a beach chair is recommended. Chelton Beach fans love it for the warm water, views of Confederation Bridge and low-key vibe.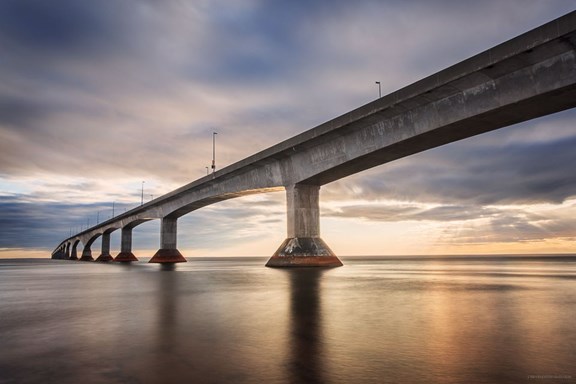 Confederation Bridge
We are less than a 5 minute drive from the Bridge! You can walk to the shore for pictures.
The Confederation Bridge is a world engineering feat. It connects Prince Edward Island to the mainland over the Northumberland Strait in the southern part of the Gulf of Saint Lawrence.  At 12.9 kilometers or 8 miles long, it is the longest bridge in the world over ice-covered waters.  It takes approximately 10 minutes to cross. At the highest point, the bridge reaches 60 meters above sea level, which allows large sea vessels, including cruise ships, to navigate under the bridge between its piers.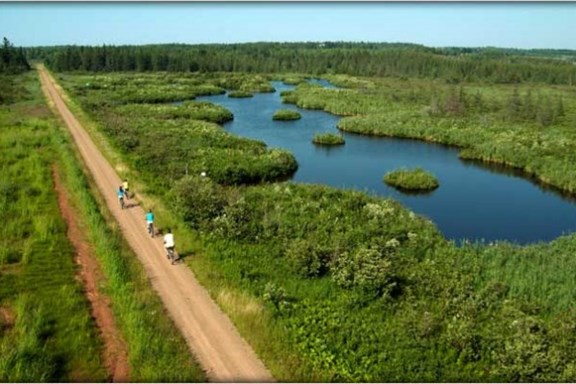 Confederation Trail
Literally right on our door step!
A unique walking and cycling experience extending tip-to-tip across Prince Edward Island on the bed of the railway. It is 274km from Tignish in western PEI to the east end in Elmira. The Trail passes through woodlands, farms, over bridges and along rivers offering unlimited opportunities for nature lovers. Frequent villages and towns offer services to trail explorers, and shelters are placed every 5km.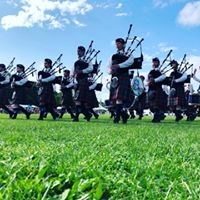 The College of Piping
Just a 15 minute Drive!
The College of Piping is also a premiere cultural tourism destination on Prince Edward Island, attracting a lion's share of travelers to the summer-long Celtic Festival. Our year round, 290 seat, state-of-the-art Celtic Performing Arts Centre opened in 2018 and has become an extension of the classroom, giving aspiring performers the opportunity to perform with faculty and other Island talent. 
This exhilarating evening of Celtic music and dance will captivate audiences with a stunning display of Highland and step dancers and breathtaking sounds of pipes and drums. Combined with haunting melodies of beautiful traditional songs and the consuming fire of the fiddle, you will be moved by this authentic experience. Prepare to sit tight and hold on. There's a Storm coming!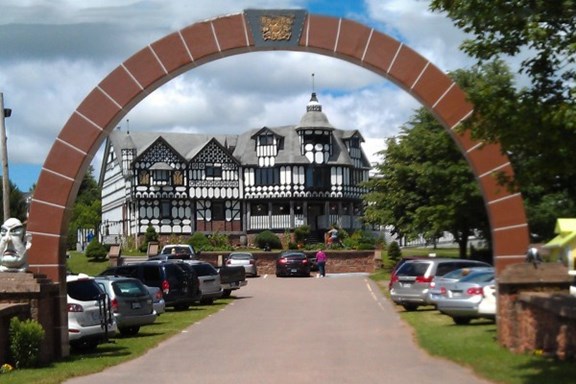 Haunted Mansion
Just 20 minutes away!
Guests have been visiting Whitechapel, Dr. Jack's Mansion, for over 100 years, but it's timeless elegance and grand halls hide a sinister past. Uncover the secrets of the Mansion and explore his hidden gardens. Maybe you'll escape to enjoy the outdoor rides as well! All ages welcome. We're waiting for you! Adults $17, Kids (6 to 16 years) $10, under 5 years FREE! Will you survive?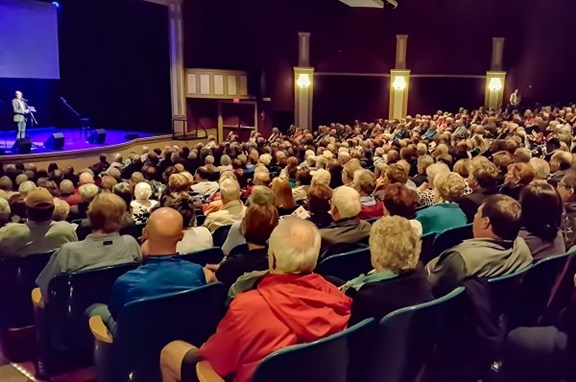 Harbourfront Theater
Just 15 minutes away!
Set in the ambience of Summerside's beautiful waterfront, Harbourfront Theatre's cozy and elegant 520-seat professional theatre celebrates the culture of our region through live theatrical and musical presentations all year long. Visit Harbourfront's website for a complete schedule of upcoming events.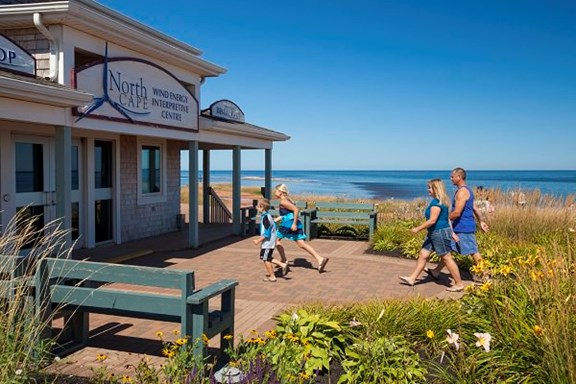 North Cape
It's a 1 hour drive to go there but take the scenic route up the western side and down the eastern side. Makes a terrific day trip!
Witness the meeting of the waters, watch seals, walk the Black Marsh Nature Trail, view the gigantic windmills and learn about renewable energy in our Wind Energy Interpretive Centre. Enjoy the panoramic ocean view from the air-conditioned Wind & Reef Restaurant and choose that perfect souvenir in our gift shop featuring a large selection of Island crafts! Motor coach parking available.

PEI National Park
Just 40 mins away!
Gentle surf strokes sandy beaches alongside red cliffs and wind-sculpted dunes. Cycle a seashore path, savour a picnic by a lighthouse and spot heron wading in coastal bays. Hike woodlands and overlook ponds watching for red fox, waterfowl and warblers, then head to one of many beaches to build spectacular sandcastles. At sunset, roast marshmallows over a campfire listening to tales and songs - Prince Edward Island National Park is a giant playground for kids of all ages.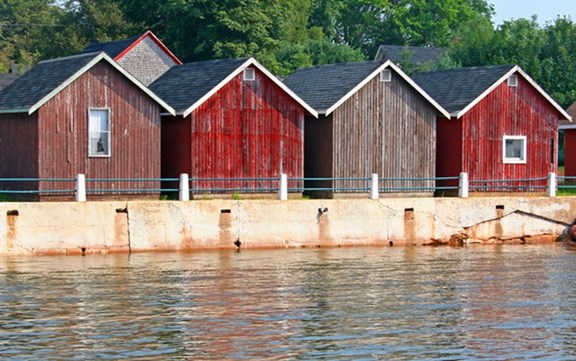 Victoria by the Sea
A must see while on PEI and just 15 minutes away!
A tiny fishing village today, Victoria-by-the-Sea enchants with its waterfront fish shacks, colorful take-out stands, and small lighthouse. In the late 1800s, the scene was much busier, with three wharves supporting a steady stream of sailing ships, part of a thriving trade with Europe, the West Indies, and East Coast ports. Steamboats brought tourists for seaside vacations. Today, a theater, chocolate shop, fishing wharf, and Victoria Seaport Museum are favorite tourist attractions in the friendly community. The red sandstone cliffs along the Northumberland Strait coast are constantly eroding, which has resulted in expansive red-sand flats at low tide.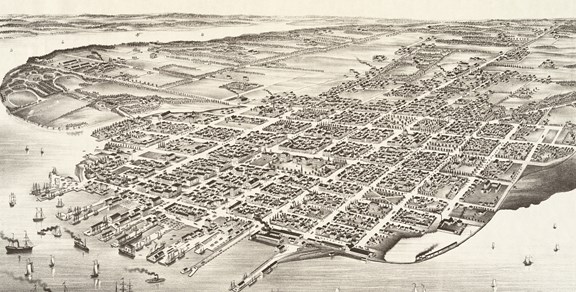 Historic Charlottetown
Just 45 minutes away!
Charlottetown has a Victorian-era charm and a surprising small-town feel. Heritage buildings, including the ornate St. Dunstan's Basilica and elegant Beaconsfield Historic House, line the city streets. The Confederation Centre of the Arts is the city's major cultural hub with an art gallery, museum, and theaters, where the Anne of Green Gables musical is performed each summer. Across the street from the center sits Province House National Historic Site, which hosted the Charlottetown Conference in 1864 to discuss confederation. PEI didn't actually join the union until 1873. A highlight for visitors is the pretty Victoria Row, a traffic-free street of well-kept Victorian buildings, south of the Confederation Centre of the Arts. Many of these former homes now house boutiques and restaurants. A lovely pathway fronts the harbor and leads out to Victoria Park, the location of historic fortifications at Prince Edward Battery. You can get a good orientation of this charming city from a double decker bus, on the one-hour City Highlights Bus Tour of Charlottetown. You'll see all the major sights: Province House, Beaconsfield, Historic Great George Street, The Lieutenant Governor's House, Victoria Park, and charming residential areas, with commentary from your local guide.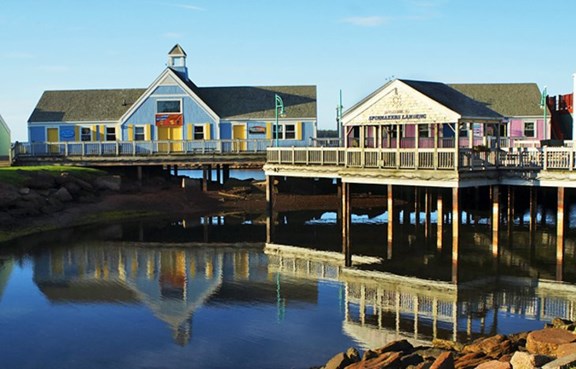 Summerside
Just 15 minutes away!
Summerside is the second largest city on Prince Edward Island. The island's western hub has a number of historic buildings, a picturesque waterfront district, and a vibrant cultural scene. In the city, the College of Piping and Celtic Performing Arts of Canada presents summer outdoor concerts of Celtic music and dance, while Eptek Art & Culture Centre introduces local history and pieces from island artisans.Delving into Prince Edward Island's past, the Acadian Museum reaches back to 1720 and the first European settlement on the island at Port La Joye. Another unique museum, the International Fox Museum and Hall of Fame, traces the history of trying to breed foxes in captivity. Its displays are housed in the Holman Homestead, the former residence of a mercantile magnate.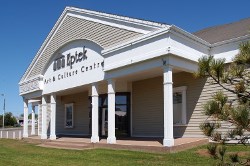 Eptek Art & Culture Centre
Just 15 mins away!
Eptek Art & Culture Centre offers regional and Prince Edward Island exhibits year round. Showcases include themes ranging from history to art, including periodic displays of the permanent collection of paintings by the late PEI artist, Dr. Georgie Read Barton. Plan a visit to the Eptek Art & Culture Centre to sample the rich culture that Islanders and visitors alike find fun and really interesting. Admission by donation.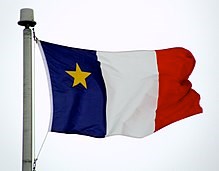 Musee Acadian (Acadian Museum)
Just 15-20 minutes away! One of seven Museum and Heritage PEI sites. Heritage passports available. Follow the odyssey of Island Acadians from 1720 to present. Discover treasures related to the Acadians' 300-year presence on PEI. View our highly rated video, marvel at the paintings in the Galerie Claude Picard or learn outdoors with a pleasant stroll on the Heritage Trail. Acadian genealogy resources on site. Gift shop. Admission charged. Dates of Operation: January 1, 2020 - December 31, 2020.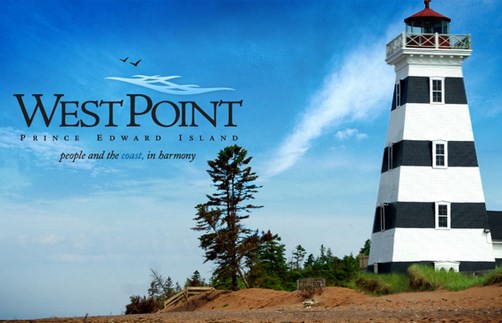 West Point Lighthouse
Just 35-40 minutes away!
There's only one West Point. It's an unforgettable place where the people and the coast live in harmony; where the elements shape our shore, our people, our pastimes and our way of life. West Point is an ever-changing landscape, a new direction for those who want to get off the beaten path, and a showcase for the best that PEI has to offer. Here, you can stay in a lighthouse or a seaside campground, explore pristine beaches and Cedar Dunes, dine on local seafood while you watch the fishing boat that landed it, and discover Prince Edward Island's living history in a setting that's as perfect for outdoor activity as it is for reflection.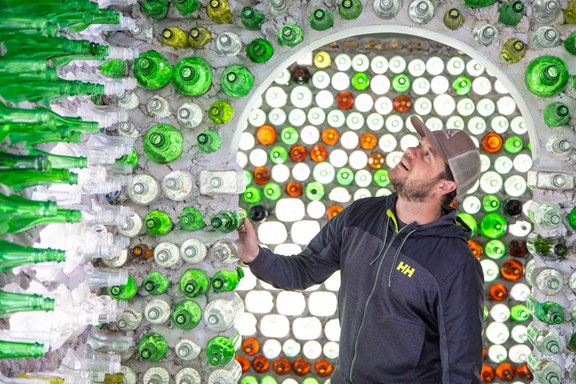 The Bottle Houses (Les Maisons de Bouteilles)
Just 20 minutes away!
It is a great pleasure to share the magic brought about by the clever recycling project of the late founder of  The Bottle Houses, Édouard Arsenault and his daughter, Réjeanne Arsenault. Come explore our three fantasy-like buildings of the first-ever Bottle Village on P.E.I. Feel renewed with unparalleled serenity. Admire the symphony of colour and light within. Ah! the perfume of our wild roses... the splendors of Mother Nature at every corner...the ocean's breeze on your face...a welcome escape from everyday life! Come on in...
...
25 000 bouteilles, 1500 jours, un rêve d'un homme! Notre projet de recyclage ingénieux,Les Maisons de Bouteilles a été créé par Édouard Arsenault. Venez explorer nos trois bâtiments fantastiques du tout premier Village de bouteilles de l'Î.P.É. Sentez-vous ressourcé avec une sérénité inégalée. Admirez la symphonie de couleur et de lumière à l'intérieur : le parfum de nos roses sauvages, les splendeurs de Dame Nature à chaque recoin, la brise de l'océan sur votre visage ... une évasion bienvenue de la vie quotidienne .....