Local Area Attractions Near Borden / Summerside KOA
The perfect place to settle in and see PEI. We are just two kms from the Confederation Bridge and are within a 45 minute drive to 9 of the 12 most visited attractions in PEI. Whether you wish to see parts of Charlottetown, Cavendish, or Summerside, West Prince, or the Argyle Shore (including Victoria by the Sea), they are all just a short drive away and make for a perfect day trip. And during the evening you can enjoy our pool, get caught up on laundry, participate in the scheduled activities, walk the Confederation Trail, or just relax in your RV or one of our cabins. Many of our sites are satellite friendly. Chelton Beach is just minutes away where you can enjoy the warmest and least turbulent water in Atlantic Canada. This beach is ideal for swimming and perfect for younger children.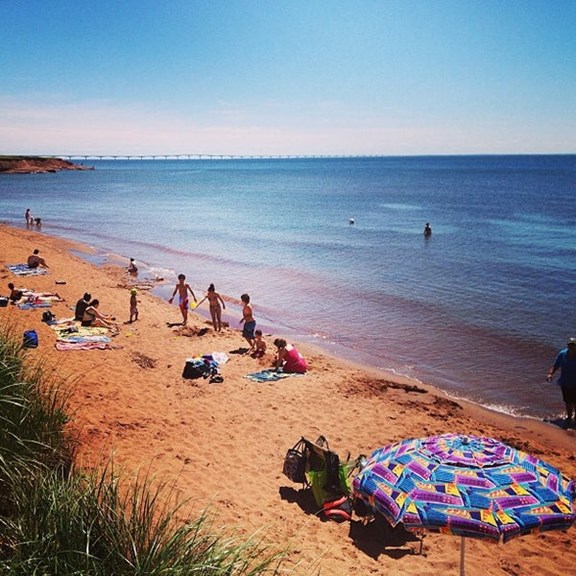 Chelton Beach
Just 5 minutes away!
Chelton Beach is near the community of Bedeque along the red shore of southwest PEI. It's located within Chelton Beach Provincial Park where you'll find parking, a playground,small canteen, picnic tables, washroom facilities and a lifeguard on duty through the summer. Like other south shore beaches – the sand here is bright red and has more pebbles than the fine sand you would fine on the north shore. Dunes surround the beach and the warm water is full of sea life. Low tide provides the best opportunity for exploring the flats and tidal pools, catch for crabs underfoot! The sand here is often damp from the last high tide so a beach chair is recommended. Chelton Beach fans love it for the warm water, views of Confederation Bridge and low-key vibe.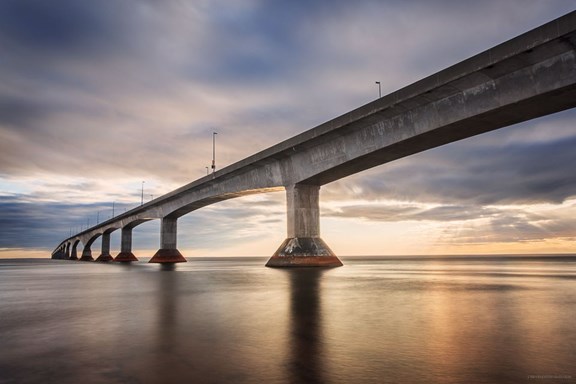 Confederation Bridge
We are less than a 5 minute drive from the Bridge! You can walk to the shore for pictures.
The Confederation Bridge is a world engineering feat. It connects Prince Edward Island to the mainland over the Northumberland Strait in the southern part of the Gulf of Saint Lawrence.  At 12.9 kilometers or 8 miles long, it is the longest bridge in the world over ice-covered waters.  It takes approximately 10 minutes to cross. At the highest point, the bridge reaches 60 meters above sea level, which allows large sea vessels, including cruise ships, to navigate under the bridge between its piers.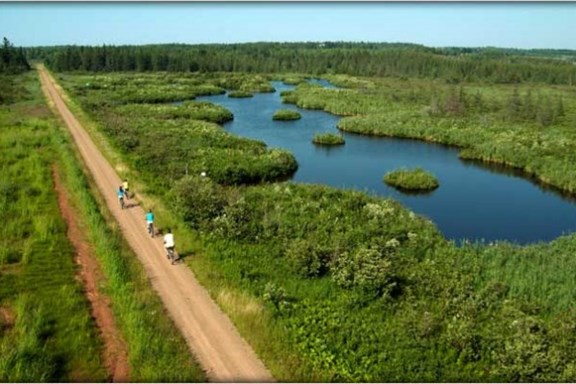 Confederation Trail
Literally right on our door step!
A unique walking and cycling experience extending tip-to-tip across Prince Edward Island on the bed of the railway. It is 274km from Tignish in western PEI to the east end in Elmira. The Trail passes through woodlands, farms, over bridges and along rivers offering unlimited opportunities for nature lovers. Frequent villages and towns offer services to trail explorers, and shelters are placed every 5km.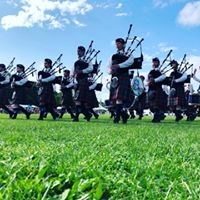 The College of Piping
Just a 15 minute Drive!
The College of Piping is also a premiere cultural tourism destination on Prince Edward Island, attracting a lion's share of travelers to the summer-long Celtic Festival. Our year round, 290 seat, state-of-the-art Celtic Performing Arts Centre opened in 2018 and has become an extension of the classroom, giving aspiring performers the opportunity to perform with faculty and other Island talent. 
This exhilarating evening of Celtic music and dance will captivate audiences with a stunning display of Highland and step dancers and breathtaking sounds of pipes and drums. Combined with haunting melodies of beautiful traditional songs and the consuming fire of the fiddle, you will be moved by this authentic experience. Prepare to sit tight and hold on. There's a Storm coming!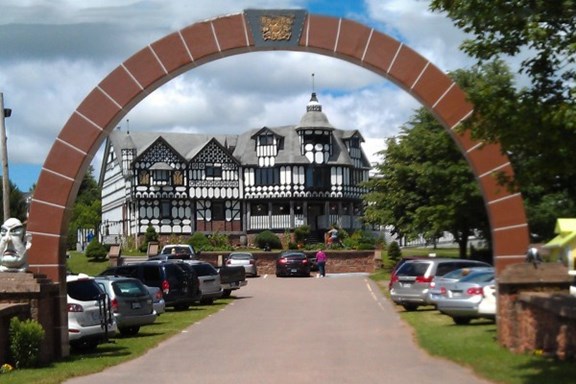 Haunted Mansion
Just 20 minutes away!
Guests have been visiting Whitechapel, Dr. Jack's Mansion, for over 100 years, but it's timeless elegance and grand halls hide a sinister past. Uncover the secrets of the Mansion and explore his hidden gardens. Maybe you'll escape to enjoy the outdoor rides as well! All ages welcome. We're waiting for you! Adults $17, Kids (6 to 16 years) $10, under 5 years FREE! Will you survive?