Current Status of Amenities/Compliance with COVID-19 Safety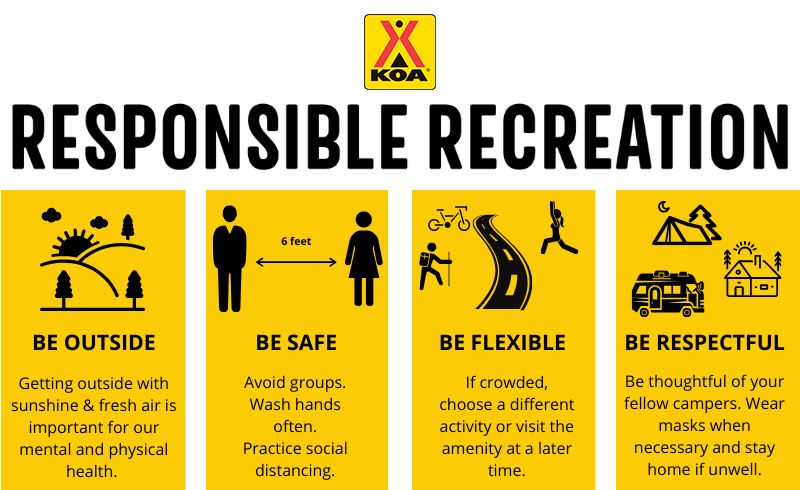 Status of campground amenities may change by your arrival date, but the following is the status as of today.
Our pool is open! The hours are 9am until the time the store closes. The requirement in place by North Carolina state mandates that based on the square footage of our pool deck and pool no more than 10 people in the pool area at a time, and 6 people limited in the pool at a time. Pool sign up is available at the front office.
Our laundry facility is open. Please limit use to one family at a time. To reserve a time, please sign up at the front desk.
Our putt-putt is open with a limit of 8 players on the course at a time.
NEW FACE MASK REQUIREMENTS EFFECTIVE JUNE 26 - JULY 17, 2020:
All guests (with the exception of children under 11) are required to have a face-mask with them at all times. To keep everyone safe, we are following the State mandate that requires both our staff and guests to:
Wear face-masks inside Office/Registration. laundry and bathhouse.
Guests will maintain social distancing while out walking around the campground. Guests do not have to wear a face-mask while walking/riding bikes, but must have face mask with them and use it if they stop and congregate with other guests or cannot maintain social distance.
Closed
Playground
Rec Room
Some Planned activities