Local Area Attractions Near Billings KOA Holiday
Known as Montana's Trailhead, Billings offers it's guests a wealth of options, so whether you're staying for a couple of days or just stopping overnight there's plenty to do and see while in our area. We are conveniently located off exit 450 of Interstate 90, yet set just far enough away that the interstate noise won't be a bother to you. Come stay at the World's First KOA, we'd love to be your hosts!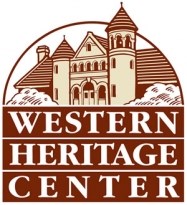 Western Heritage Center
Walk through a period when the untamed Yellowstone River Valley was in her infancy. Places, people and images of the Valley from 1880-1940 showcase this interactive museum in the turn-of-the-century Western Heritage Center building. Open Tuesday thru Saturday 10 a.m .to 5 p.m., Sunday 1 to 5 p.m. and closed Monday. http://www.ywhc.org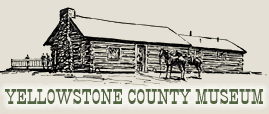 Peter Yegen, Jr. Yellowstone County Museum
Vital to the valley's early growth were the familiar chugging, black-smoke-belching steam engines. The last to operate in Billings overlooks the city it created at the Peter Yegen, Jr. Yellowstone County Museum. Authentic cowboy and Indian artifacts and more are part of this collection. Open Monday thru Friday 10:30 a.m. to 5 p.m., Saturday 10:30 a.m. to 3 p.m. and closed Sunday. www.yellowstonecountymuseum.org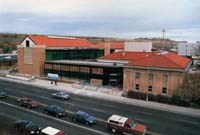 Yellowstone Art Center
This premier museum in a four state region exhibits western and contemporary art from nationally and internationally acclaimed artists. Its Montana Collection showcases Russel Chatham, Deborah Butterfield and more.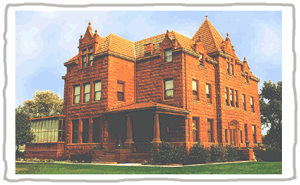 Moss Mansion
The railroad brought prosperity to Billings, and prosperity brought Preston B. Moss. In 1901, architect H.J. Hardenbergh (designer of the Waldorf-Astoria and Plaza Hotels in New York City) created the elegant Moss estate. The three story Moss Mansion remains authentically furnished and open year-round. Hours are Monday thru Saturday 10 a.m . to 4 p.m. and Sunday 1 to 4 p.m. (May thru Labor Day). http://www.mossmansion.com

Pictograph Cave State Park
Before the white man, before the Crow Indian, and long before the buffalo, the western Indian hunted the woolly mammoth, and documented the hunt with cave paintings. Over 4,500 years ago, Pictograph Cave State Park was home to these Indians. Paintings are still visible. Open daily 8 a.m. to 8 p.m. (April 15 to October 15).