Local Area Attractions Near Benson KOA
Benson KOA can be your home base while exploring all of Southern Arizona. It is possible to engage in several day trips throughout the area. There are caves to explore, ghost towns to experience, areas to do a little bird watching or fishing and many trails to hike and enjoy the vast desert flora and fauna of the great Southwest. Book your next vacation on KOA.com and see what the area has to offer.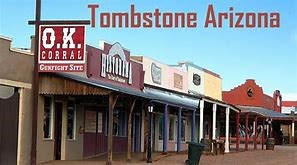 Tombstone/Boot Hill Cemetery
The name, TOMBSTONE ARIZONA means many things to many people. It creates images of gunfights and dusty streets, whiskey and Faro games, Wyatt Earp, Doc Holliday and a plethora of old western movie scenes. But what many folks don't realize is that Tombstone Az is a living town with real inhabitants who have lived here throughout its history and still do today.  Tombstone is the "City too Tough to Die".
Hwy 80
Tombstone, AZ 85638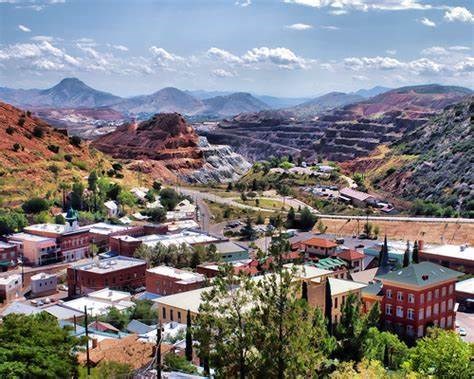 City of Bisbee
Bisbee is a free-spirited place with a thriving arts/music/hospitality scene, amid a remarkably well-preserved historical architectural setting.  Attractions include Queen Mine (a copper mine) also known as the Lavender Pit and much more.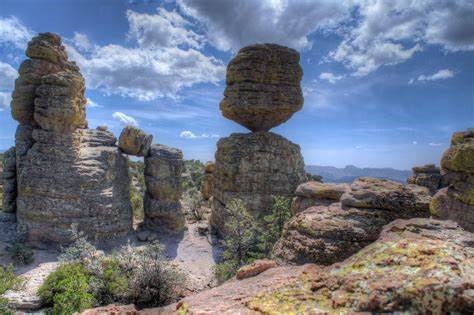 Chiricahua National Monument
A "Wonderland of Rocks" is waiting for you to explore at Chiricahua National Monument . This forest of rock spires was eroded from layers of ash deposited by the Turkey Creek Volcano eruption 27 million years ago. The 8 mile paved scenic drive and 18 miles of day-use hiking trails provide opportunities to discover the beauty, natural sounds, and inhabitants of this 11,985 acre site. Visit the Faraway Ranch Historic District to discover more about the people who have called this area home: Chiricahua Apaches, Buffalo Soldiers, Erickson and Stafford families.   Chiricahua National Monument is located 120 miles southeast of Tucson. Take I-10 east from Tucson to the first exit for Willcox. Travel 3 miles into town to the stoplight and turn right. You will follow Arizona State Highway 186 for 32 miles to the junction of Arizona State Highway 181. Turn left and 4 miles later you will be at the Chiricahua entrance station.
12856 E Rhyolite Creek Rd
Wilcox, AZ 85643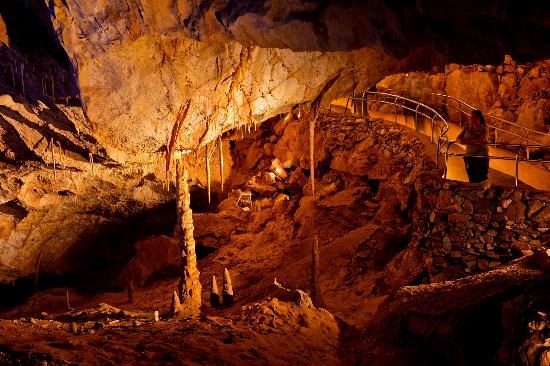 Karchner Kaverns
Kartchner Caverns State Park is a state park of Arizona, United States, featuring a show cave with 2.4 miles of passages. The park is located 9 miles south of the town of Benson and west of the north-flowing San Pedro River. Long hidden from view, the caverns were discovered in 1974 by local cavers, assisted by a state biologist who helped in its preservation.
2980 S Hwy 90
Benson, AZ 85602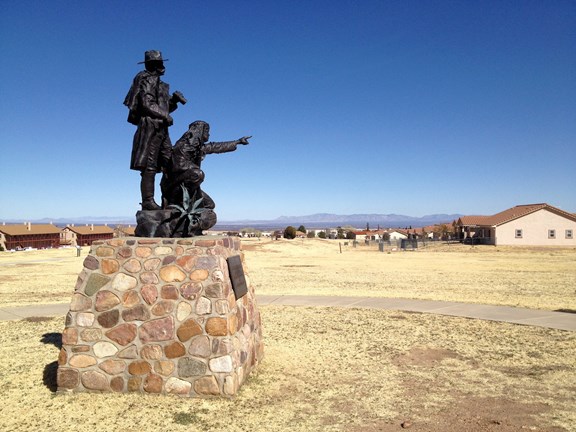 Fort Huachuca Historical Museum and Post
Fort Huachuca , constructed in 1877, was one of a chain of forts established to guard southern Arizona against the Chiricahua Apaches, led by Geronimo. It was here that the Army organized an elite strike force that chased Geronimo and his followers through Mexico's Sierra Madre during the summer of 1886, compelling their surrender. Fort Huachuca was also the headquarters of the famed 10th Cavalry, the "Buffalo Soldiers," one of the Army's elite black cavalry corps. Today the fort is still an active Army post and covers more than 70,000 acres, 110 of which are the "Old Post Area." This historic district contains many notable buildings, among them the Pershing House, and adobe structure built in 1884.
2420 Cushing St
Fort Huachuca, AZ 85613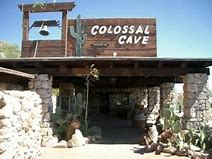 Colossal Cave
Colossal Cave is a large cave system in southeastern Arizona, United States, near the community of Vail, about 22 miles southeast of Tucson. It contains about 3.5 miles of mapped passageways, and was discovered by Soloman Lick in 1879. Temperatures inside average 70 °F year-round.
16721 E Old Spanish Trail
Vail, AZ 85641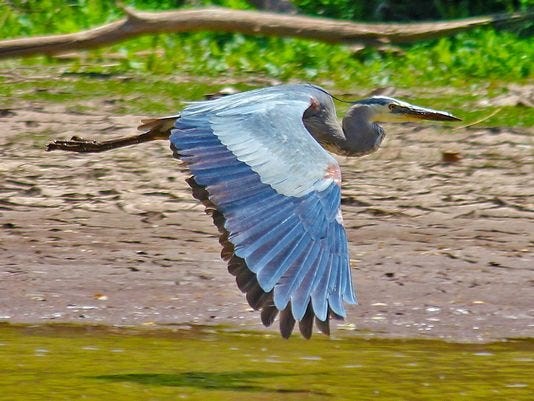 San Pedro Riparian Conservation (bird watching)
The San Pedro Riparian National Conservation Area contains nearly 57,000 acres of public land in Cochise County, Arizona, between the international border with Mexico and St. David, Arizona. The riparian area, where some 40 miles of the upper San Pedro River meanders, was designated by Congress as a Riparian National Conservation Area on November 18, 1988.
Amerind Foundation
The Amerind Foundation is a museum and research facility dedicated to the preservation and interpretation of Native American cultures and their histories. Its facilities are located near the village of Dragoon in Cochise County, Arizona, about 65 miles east of Tucson in Texas Canyon.
2100 N Amerind Rd
Dragoon, AZ 85609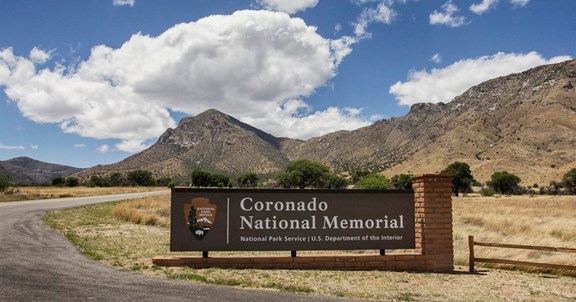 Coronado National Monument
The Coronado National Memorial commemorates and interprets the first organized expedition into the Southwest by conquistador Francisco Vásquez de Coronado resulting in the cultural influences of 16th century Spanish colonial exploration in the Americas.. The memorial is located in a natural setting on the international border on the southeast flank of the Huachuca Mountains south of Sierra Vista, Arizona. The memorial confirms the ties that bind the United States and Mexico.  Coronado was searching for the fabled Seven Cities of Gold.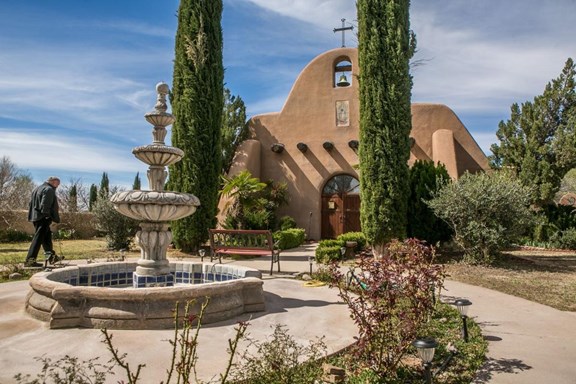 Holy Trinity Monastery
Holy Trinity currently continues as a place of renewal and retreats for individuals and groups. From 1974 until early 2017 Holy Trinity was an active Benedictine monastery with a retreat program. The monastic community was suppressed in February 2017 because an insufficient number of monks and most of the monks were reassigned. However, the Benedictine Olivetan Congregation continues to own the facilities and govern the corporation. Holy Trinity continues its mission and vision as the founder through a group of volunteers who live at Holy Trinity by maintaining the facilities and programs.  Center is located south of St. David between Mile Post 302 and 303.
Hwy 80
St David, AZ 85630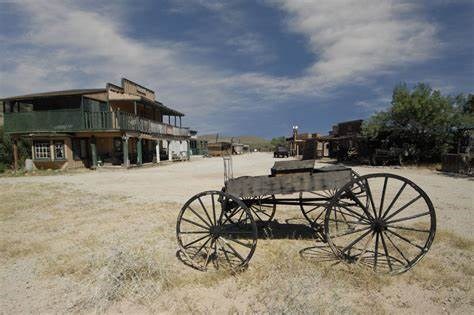 Gammons Gulch
Gammons Gulch is an old western movie set about 15 miles north of Benson, AZ, and it is one of southern Arizona's best-kept tourist secrets. It is family-owned and still in use today for movies, commercials, music videos, and even weddings and other special occasions.
331 W Rocksprings Ln
Benson, AZ 85602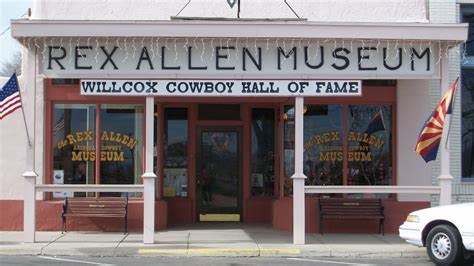 Rex Allen Arizona Cowboy Museum
The Rex Allen Arizona Cowboy Museum and Willcox Cowboy Hall of Fame, is a museum in Willcox, Arizona. It features the memorabilia of local actor and singer Rex Allen. Allen was an American film and television actor, singer and songwriter, known as "the Arizona Cowboy". He became famous in the 1950s as one of the last singing cowboys, and as the narrator of many Disney nature and Western productions. He grew up on a homestead about 40 miles from Willcox.  This is also the last resting place of Wyatt Earp and several of his contemporary cowboys/outlaws.
150 N Railroad Ave
Wilcox, AZ 85643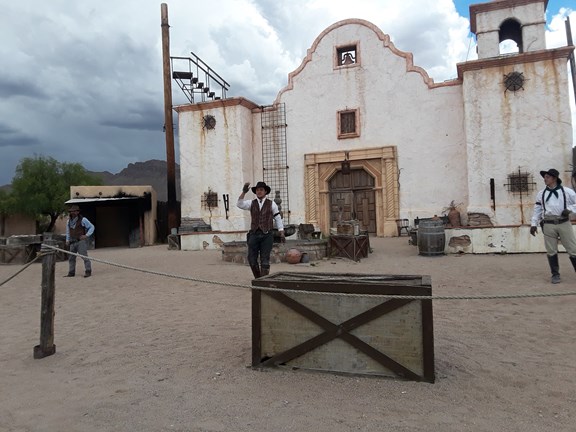 Old Tucson Movie Studio
Old Tucson is a movie studio and theme park located west of downtown Tucson.  You can find it next to the Tucson Mountains and near the western part of Saguaro National Park.  It was built in 1939 for the movie "Arizona", and since then, it has been used for over 300 movie and television westerns including "Little House on the Prairie" and "Gunfight at the O.K. Corral".
201 South Kinney Road
Tucson, AZ 85735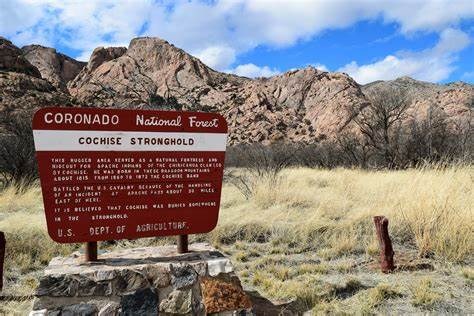 Cochise Stronghold
Cochise Stronghold area of the Dragoon Mountains, one of the "sky-islands" of South-eastern Arizona, the canyons and mountains of this area have a rich bio-diversity of natural wonders, wildlife, and history. Cochise Stronghold offers premier birding and excellent rock climbing and hiking, and trail rides.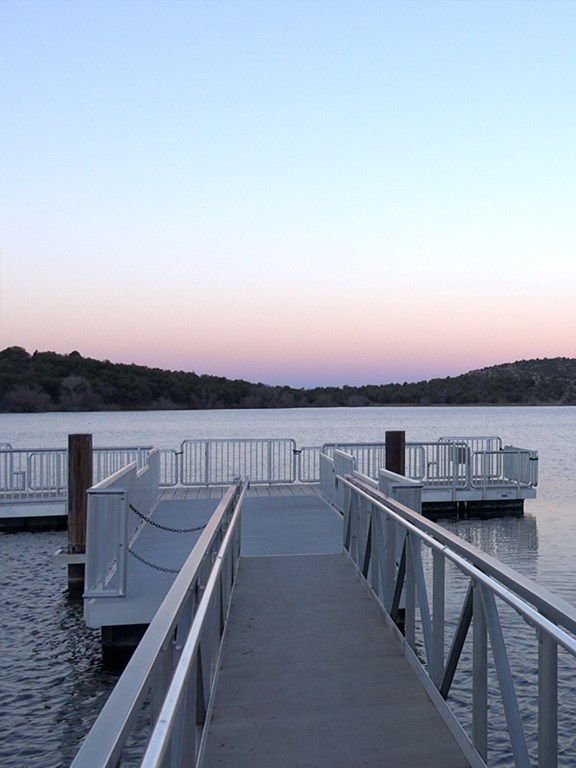 Parker Canyon Lake
Parker Canyon Lake is a perfect escape from the hot summer weather. At over a mile high in altitude we enjoy 20 degree cooler temps & one of the highest rainfall amounts in the Southwestern United States!   The Parker Canyon Lake Marina located at the east end of the lake  is stocked with last minute supplies, boat & kayak rentals, fishing licenses, camping & fishing gear, food & snacks, and much more.   For those who like to fish, Parker Canyon Lake offers both cold and warm water species, including stocked rainbow trout and resident bass, sunfish, and catfish. To make landing those wily lunkers a bit easier, there is a fishing pier and a paved boat ramp at the lake, as well as a lakeside paved area and a graveled path along some of the best catfishing shoreline.
9000 S Parker Canyon Rd
Elgin, AZ 85611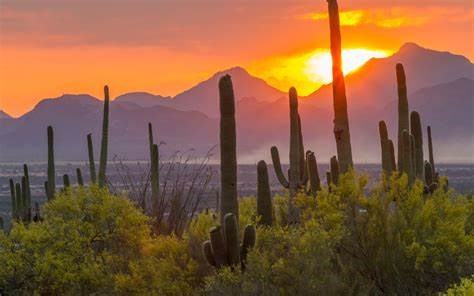 Saguaro National Park
Saguaro National Park. Tucson, Arizona is home to the nation's largest cacti. The giant saguaro is the universal symbol of the American west. These majestic plants, found only in a small portion of the United States, are protected by Saguaro National Park, to the east and west of the modern city of Tucson.
3693 S Old Spanish Trail
Tucson, AZ 85735