Alert
We are open for camping at Barstow Calico KOA. We have implemented enhanced cleaning procedures. We hope to see you soon!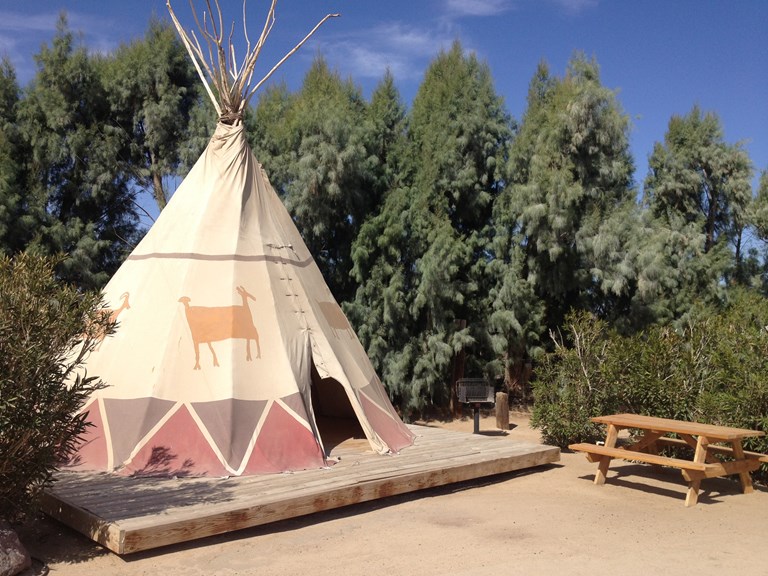 Barstow / Calico KOA Reviews
Directions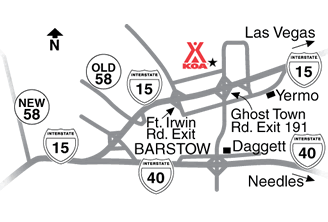 DO NOT FOLLOW GPS  ADDRESS - USE THE DIRECTIONS GIVEN BELOW. 
Northbound: I-15 Exit 191 (Ghost Town Rd), left under freeway to service station, left 1/4 mile.
Southbound: I-15 Exit 191 (R), then left at service station, 1/4 mile.
Eastbound: I-40, Exit 7 (Dagget Rd), left, 3.5 miles under I-15, left at service station, 1/4 mile.
Westbound: I-40 Exit 7, right, 3.5 miles under I-15, left at service station, 1/4 mile.
Get Google Directions
Jul 09, 2020
Could have been friendlier. Unlike all other KOA we've been too
Jul 09, 2020
Great. Quiet. All the hookups worked well.
Jul 09, 2020
It was an okay place to stay overnight. I wouldn't stay to vacation there (it's all gravel and not much to see there), but it was close to a gas station and right off the highway, good for a stop on the way to somewhere else. No WiFi at the campsites, but the staff was pleasant enough and it was a good pull through site.
Jul 09, 2020
Easy location, clean and good service. Thank You!
Jul 09, 2020
The place was adequate for one night stays. Maybe because it's in the desert.
Jul 07, 2020
Simply delightful and met our need.
Jul 06, 2020
Awesome, very quiet and peaceful
Jul 06, 2020
Muy agradable, el personal atentos con ayudar, lo único que no nos gustó fue la piscina que no estaba en funcionamiento. Gracias..
Jul 06, 2020
Great place, pool would have been nice but with the COVD it was still nice, staff was great
Jul 04, 2020
accommodations were fair, the person at the front desk was rude and not friendly.
Jul 03, 2020
Cross country trip, wanted different view than a hotel. Enjoy the placing of the cabins and the choice of enjoying the outdoors. Cabin was nice and comfortable.
Jul 02, 2020
good support group. just so hot the day we arrived
Jul 02, 2020
safe/clean/courteous
Jul 01, 2020
We arrived late, after closing, but someone was still there to help us check in and find our spot. That helped a-lot as it was dark. Well supplied store also.
Jul 01, 2020
We come back here because we get what we expect out of an RV park, level site, shade, clean bathrooms and a friendly staff. Thank you for keeping the standard high.
Jun 30, 2020
A bit windy but other than that it was what we expected. Staff was super.
Jun 29, 2020
Pool and all amenities were closed, including bathrooms and showers. The website and confirmation emails we received did not give us any indication that this was the case.
Jun 29, 2020
When I arrived I was informed that there were no bathrooms. Prior, no one had ever mentioned there wouldn't be any bathrooms/showers available! Over half of the trees and plants were dead and dying. The appearance of the Campground, was not as represented online or in their brochure.
Jun 29, 2020
Friendly staff, well stocked store, clean laundry. Very easy access off hwy 15 and sites were large with shade. Would have given 5 stars, but cable wasn't very good. (It was 109 most days, so going outside wasn't an option. And with C19 restrictions the pools was closed too)
Jun 29, 2020
The wifi can use a little work to get it out to the sites
Jun 28, 2020
Perfect for an overnighter
Jun 28, 2020
Great place.
Jun 25, 2020
Customer Service at this KOA needs improvement in my opinion. Had great interactions with the Gentleman that works there but the Lady is not very helpful. No Facilities were up & running either during both our stays almost 2 weeks apart. We of course were charged at the Full rate. No Swimming pool as it's being remodeled, Bathroom & Showers not open.
Jun 25, 2020
Location, location location. Overnight stay. Check in efficient. Everything worked bu not much in the way of ammenities
Jun 24, 2020
The place is not bad. A little run down. Staff at front desk were nice. Only problem we had was noisy neighbors. All things considered though, we will stay here again.
Jun 24, 2020
This was a surprising campground. Clean, great facilities and loved the location. We will be back!
Jun 23, 2020
This was only a stop on a long trip. Allowing for the Covid restrictions I feel the price was about 25% too much. Bathrooms were closed, and that is a requirement while traveling with the elderly. Stayed in another facility (Not KOA) in Las Vegas and they had all of their facilities available for us, including the bathrooms and showers. Not enough shade.
Jun 23, 2020
We were headed back to California from Zion park and needed a place to lay over for the night. Although the staff were very friendly, the accommodations were pretty weak. Not surprising, being in the desert, the grounds were completely graveled with little vegetation at all. The vegetation that was there was under watered (Also possibly the lack of water) and the pool was undergoing repairs and cl
Jun 22, 2020
We arrived to find out the pool was closed and empty, that was the main reason we had decided to stay here. Also was told the bathrooms are closed. Paid for an "upgraded" shaded spot, there were trees but where they were didn't shade our travel trailer during the hot day or evening. It was well over 110. We stay and pay for amenities and nothing was open. They should at least discount your s
Jun 20, 2020
Very pleasant stay.We always go back. All employees are very hard workers.Excellent customer service.
Jun 20, 2020
Friendly people! Had no difficulties getting in or hooking up to the services. Everything worked great for us, except for the WiFi, which we had trouble connecting to.
Jun 19, 2020
The playground is run down. The pool is under construction, the jump pad is never available.
Jun 19, 2020
Very clean/ quiet/dog friendly
Jul 13, 2020
Nice stop! We needed a place to stay for just one night but would have loved to stay longer. The site was large, clean and the park was quiet even though it's near the highway.
- Terra Morris on Google
Jun 27, 2020
We were wary of staying at hotels after the shelter in place was lifted, so we decided to rent an RV for our first family road trip. We decided to stay at the KOA campgrounds in each of the places we wanted to visit. Our very first KOA campsite was the one in Barstow/Calico. We arrived around 10pm and didn't quite know what to expect but everything was clearly spelled out in the paperwork we picked up at the night registration station. The camp site was clean, neat and well organized and one of the staff members even stopped by to check when we were getting settled in. It was a great first experience and we can't wait to see what the other KOA's have to offer.
- amaj953 on Trip Advisor
Jun 07, 2020
We just had a great weekend in spot 38, staff is friendly and helpful. The cabins are nice too.
- P G on Google

Barstow / Calico KOA
Open All Year
35250 Outer Highway 15 North
Yermo, CA 92398
Check-In/Check-Out Times
All Sites
Check-in: 2:00 pm, Check-out: 11:00 am
Get Google Directions

© 2020 Kampgrounds of America, Inc.