Local Area Attractions Near Barrie KOA Holiday
Escape to Barrie KOA and explore the BruceGreySimcoe region this summer. Featuring sparkling waterfronts and superb hiking trails, there's no shortage of recreation options and outdoor fun when you set your compass for Ontario's "nearer than you think" north!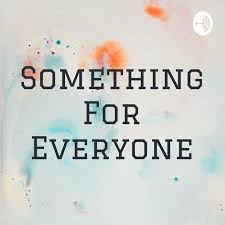 What will it be?
A large number of our campers like to just tour the area and take in the sights. Because we are in the "Heart of Huronia" there is breathtaking scenery in all four directions. Whether the camper is a "water enthusiast," "wild fan," "craft explorer," "antique collector," "sports buff" or simply a "leisure technician," there are many things of interest to entertain and occupy the entire family.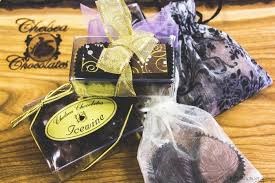 Craighurst/Dalston - minutes
Craighurst provides shopping, golf, cycling, mountain climbing, movies, restaurants, repair and fuel for all your entertainment and camping needs. All this conveniently located within minutes from the campground. Visit Chelsea Chocolates, Loobies, Amiche, Craighurst Autopro, Whistle Stop Pet Shop, Garrett's Farm Market & Greenhouses, Brown's Farm, Dalston General Store, Simoro Golf Links.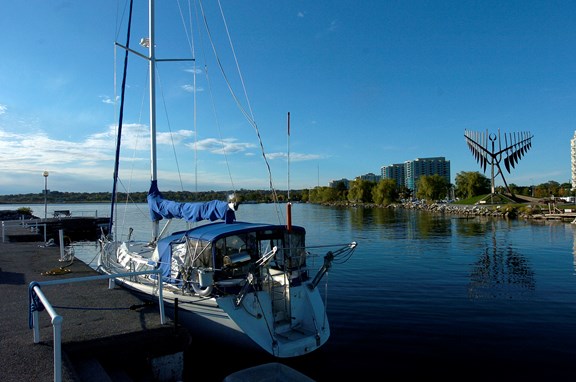 Barrie - 15 minutes
Spend a day in Barrie and enjoy the beautiful waterfront, newly renovated Georgian Mall, delectable restaurants, festivals including Waterfront Festival, Promenade Days and Kempenfest, boat cruises and much more, all within 15 minutes of the campground. Mariposa School of Skating-National Training Center Mariposa School of Skating-National Training Center Mariposa is a world-renowned training center for figure skating. It is home to an elite staff of coaches with expertise in technical, artistic, mental and physical aspects of figure skating. The Mariposa School of Skating offers expert training at all levels from beginner to World and Olympic caliber skaters.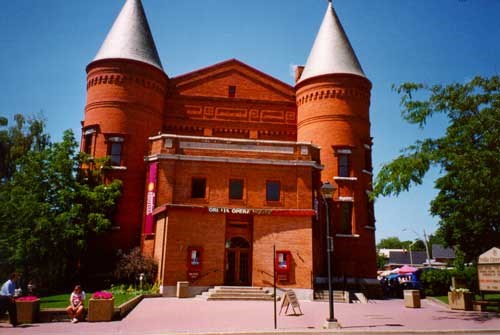 Orillia - 30 minutes away
Stephen Leacock Museum, Casino Rama Orillia Opera House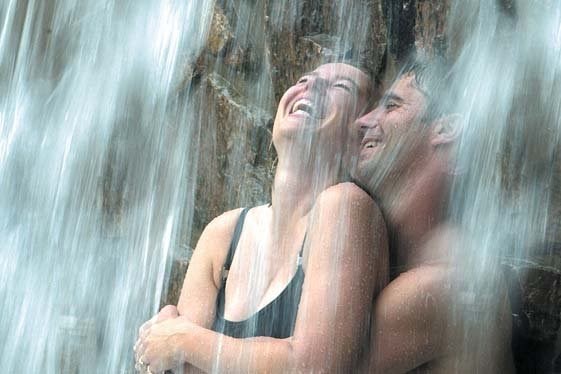 Collingwood - 40 minutes
Scenic Caves
Explore the caves and crevices, enjoying breathtaking sights along the way. Build up your courage for the 126 meter suspension bridge, the longest suspension footbridge in Ontario, and experience the thrill, excitement and beauty that this area has to offer. For more information call (705) 446-0256.
Village at Blue Mountain
There is ALWAYS something to do at BLUE!
The Blue Mountain Village is located in the Town of the Blue Mountains, nestled between the charming communities of Collingwood and Thornbury, at the foot of Ontario's largest mountain resort, Blue Mountain.  The Village offers a vibrant social and cultural scene combining unique attractions, dining and shopping experiences. There is ALWAYS something to do at BLUE including  38 retailers, 20 cafes & restaurants, year round award winning Festivals and Events plus Activity Central to book your hiking, biking, caving, climbing, spa, Apple Pie Trail adventures and more! Please visit www.bluemountainvillage.ca.
Le Scandinave Spa at the Blue Mountain
Located in South Georgian Bay, minutes from downtown Collingwood and Blue Mountain Resort, this unique spa offers expansive views of the World Biosphere designated Niagara Escarpment. Nestled in a natural forest setting, invigorate and cleanse your body & mind in the hot baths & refreshing cold plunges & relaxation areas. For the ultimate treat, enjoy a massage and lunch at the spa bistro. More great paces to visit- Great Slide Ride, Candy Factory, Blue Mountain Pottery a short drive from KOA.