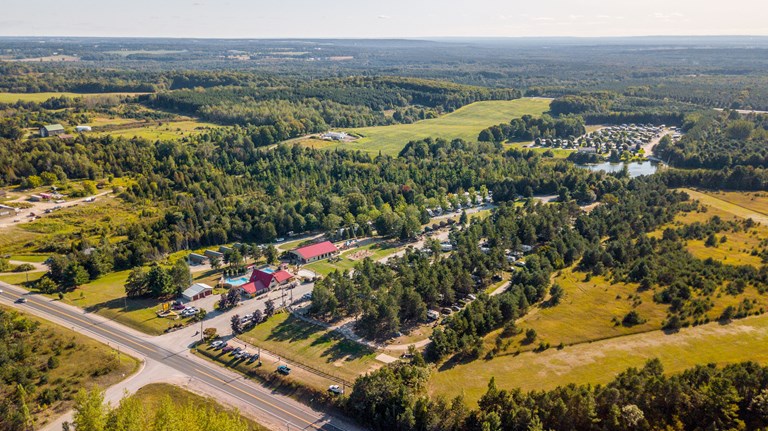 We're Sorry!
Internet reservations are currently not available for this KOA: Barrie KOA
Please call the campground directly to make your reservations at 800-562-7397. Thank you.
Latest Information related to COVID-19 Compliance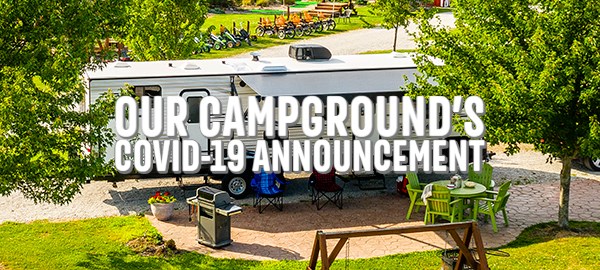 July 17, 2020
We are excited to announce that with the opening of Stage 3 in Ontario, our pools and playgrounds will now be open. Pool bookings will be required for swimming, as we continue to follow all local health department policies. You will receive our pool booking information, as well as the current activity flyer via email the day before your arrival.
We are currently open for self-contained RV units as well as Deluxe Cabin rentals (with washrooms) and Camping Cabins. Our tenting sites remain closed for reservations at this time. We want to assure you that as we are choosing to open in a responsible manner, to protect the health of our staff and customers. We will continue to open in a phased approach, providing additional amenities and services when we feel appropriate. The main restrooms are now open, however the showers will remain closed. There are no day visitors at this time, all campers on a site must be pre-registered.
Text us your name to get quick information on updates, or to check on your reservation. Be sure to update or add your cell phone to your reservation to receive information on important news direct to your phone! As always, we will do our best to get back to you as soon as possible - reach out today at 705-726-6128.
Registration, Store Purchases & Hours: The store/office building is now open from 9am - 9pm daily, as per our local health unit face coverings will be required when inside the store. If you don't have a face covering our registration window is available for your convenience. Debit, Visa & MasterCard are preferred methods of payments, cash is accepted if needed. If you wish to call ahead and pay for the balance of your stay, as well as any store items for delivery upon arrival, we can be reached at 705 726 6128.
Current Status of Campground Amenities: Please note that our available amenities are constantly changing and may change by your arrival date.
OPEN:
Pools (booking required), Playgrounds, Campstore (with restrictions), BUSTERS (Pizza, Ice Cream & Treats), Restrooms (no showers), Kamp K9 parks, Laundry (reservation required), Mining Centre (ask for more information at our office), horseshoes, Basketball, Volleyball and Gaga Ball (with your own equipment), Planned Activities & Events (with restrictions).
CLOSED:
- Prentice Hall, Cedarwood Hall and Restrooms & Jump Pad.
- Outside Visitors are NOT permitted into the campground at this time. Campers must adhere to social gathering size restrictions and maintain two-metre physical distancing with people outside of their household and when outside of their campsites.
PPE at the Campground: Face Coverings are required in the Store/Office and common areas, as per county health requirement. Sanitizing stations are available throughout the campground. Do not gather in groups of more than 10 anywhere on the campground, and continue all social distancing measures when necessary.
We will continue to evaluate and adapt precautions as provincial mandates evolve. We remain committed to delivering the services you need, while helping protect the health of our community. Thank you for your cooperation with these guidelines as they are for everyone's safety. We hope that you can use this time to enjoy the outdoors, your family and your site to the benefit of your physical & mental well-being.