Banning Stagecoach KOA Journey Recreation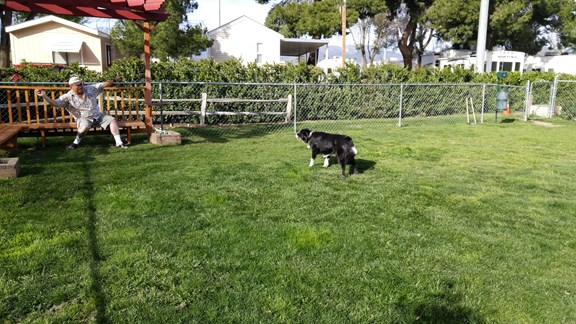 Kamp K9
A fun place for Fido to play. Shady trees to relax under and play fetch with Fido.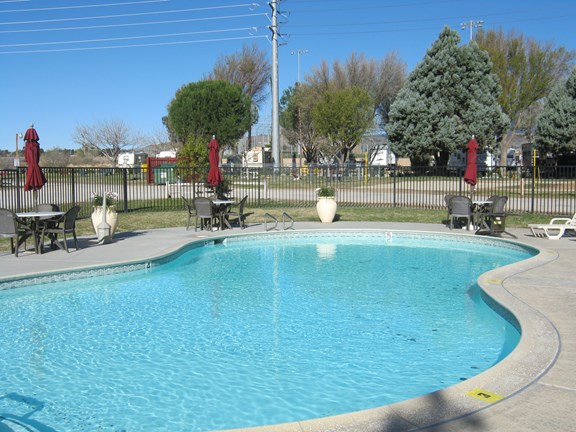 Swimming Pool
Enjoy a dip into our clean crisp pool. Lay back and soak up the sunshine.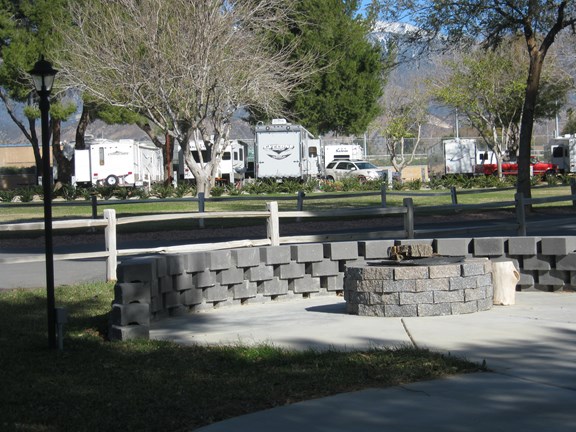 Community Firepit
Roast some Marshmellows or a Hot Dog and enjoy a cool evening around our Community Firepit. Don't forget the Hot Cocoa!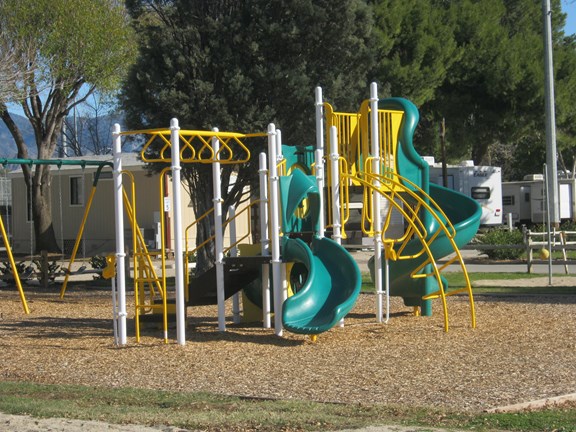 Children's Playground
Fun for children of all ages. Play a round of tether ball,or volleyball or horseshoes or just relax under a shady tree.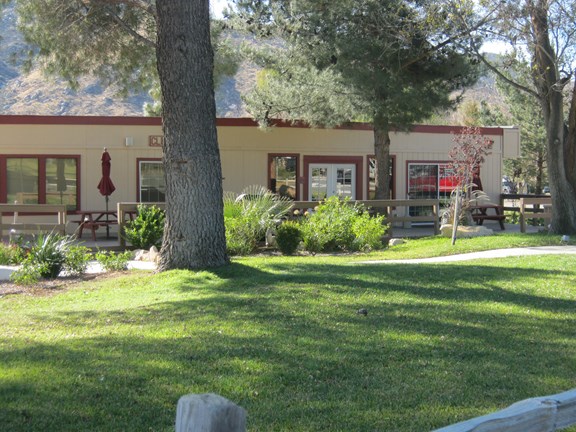 Clubhouses with Kitchens
Newly renovated, great for club meetings, activities and private parties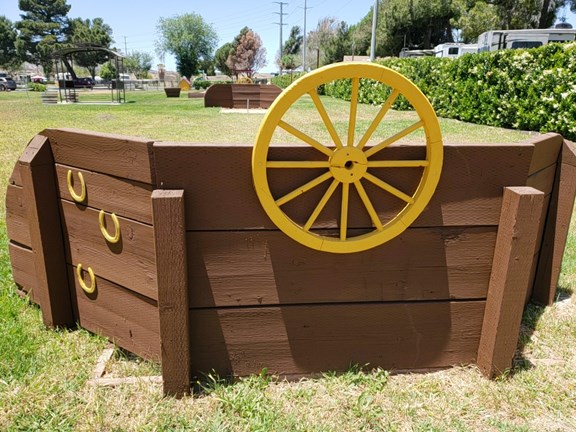 Horseshoe Pits
Catch a game of horseshoe in our grassy rec area. Bocce Ball
Bocce ball, also called bocci or boccie, is a relaxed but strategic game with an ancient lineage. A calming, competitive way to spend a few hours outdoors in the pleasant company of friends.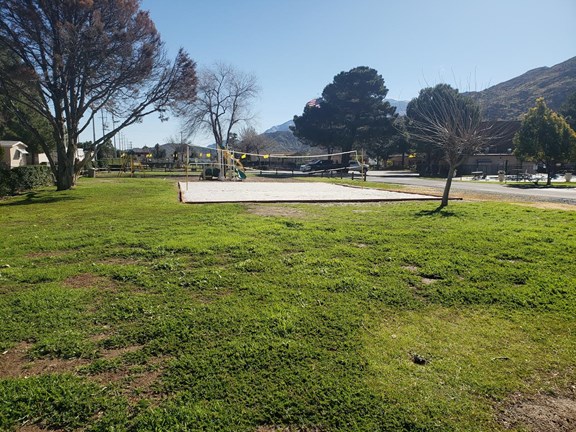 Volley ball Court
Enjoy our sandy volleyball court for a fun game of Volleyball. We've got the ball for you if you don't bring one! Lounge/Game Room
Play foosball, pool or exchange a book or DVD.