Local Area Attractions Near Banning Stagecoach KOA Journey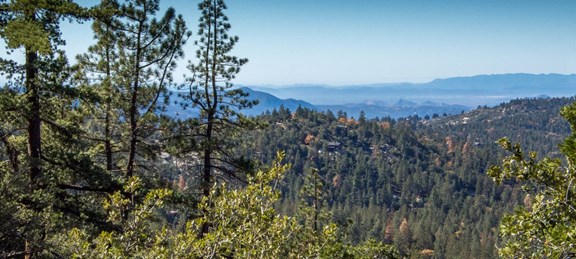 Idyllwild
A small town in the heart of the San Jacinto Mountains, Idyllwild is the perfect escape from Southern California traffic and the bustle of modern life. The big draw is San Jacinto National Park, where you can explore more than 50 trails.  A hike through many of the forest trails will take you by mountain streams and lead you to peaks with views of the Coachella Valley below and, on clearer days, the Salton Sea hundreds of miles away. Idyllwild is small enough that wherever you stay, you'll be close to nature. Head to town to browse local shops and restaurants.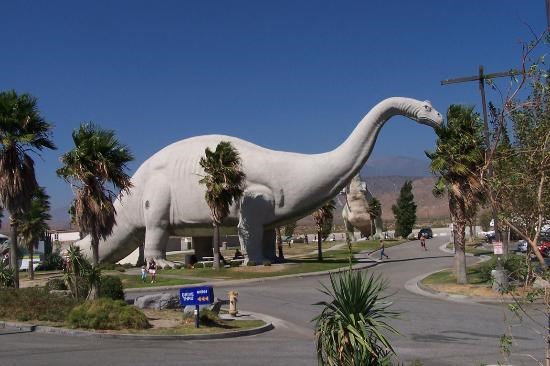 CABAZON DINOSAUR MUSEUM
Cabazon Dinosaurs, formerly Claude Bell's Dinosaurs, is a Museum and roadside attraction featuring two enormous, steel-and-concrete dinosaurs named Dinny the Dinosaur and Mr. Rex.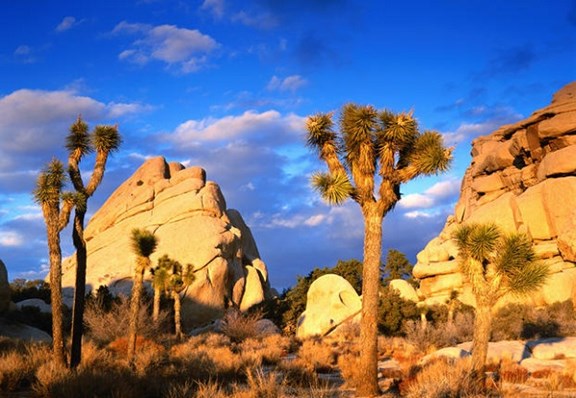 JOSHUA TREE NATIONAL PARK
Two distinct desert ecosystems, the Mojave and the Colorado, come together in Joshua Tree National Park. A fascinating variety of plants and animals make their homes in a land sculpted by strong winds and occasional torrents of rain. Dark night skies, a rich cultural history, and surreal geologic features add to the wonder of this vast wilderness in southern California. Come explore for yourself.
Places to GoFind out about different parts of the park, from must-see spots like Skull Rock and Keys View to the quieter areas around Cottonwood Spring and Black Rock Canyon. There's so much to do in Joshua Tree!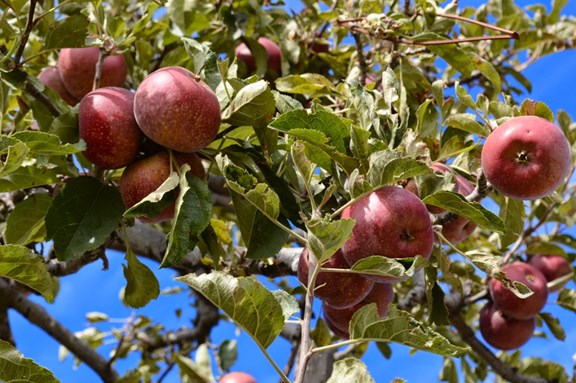 OAK GLEN APPLE FARMS
Come pick your own apples or have a delicious fresh apple dessert after enjoying an apple wood BBQ with a side of fresh apple cider at these local 5+ apple farms and ranches. Most farms and ranches are open year round. Apple season is from Sept-Nov.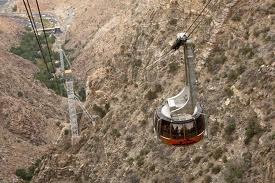 PALM SPRINGS AERIAL TRAMWAY
The Palm Springs Aerial Tramway—the world's largest rotating tramcar—travels over two-and-one-half miles along the breathtaking cliffs of Chino Canyon, transporting riders to the pristine wilderness of the Mt. San Jacinto State Park. During your approximately ten-minute journey, tram cars rotate slowly, offering picturesque and spectacular vistas of the valley floor below. Once you reach the Mountain Station—elevation 8,516 feet—enjoy two restaurants, observation decks, natural history museum, two documentary theaters, gift shop and over 50 miles of hiking trails.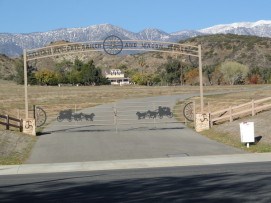 Gilman Ranch Museum
The Gilman Ranch should be exciting to anyone interested in the history of the American West. Its exhibits range from the local Cauilla Indians' culture to original wagons and carriages that traveled through Southern California. There is a re-creation of the homestead ranch of James Marshall Gilman who bought the property in 1869.
MUSEUM OF PINBALL
WORLD'S LARGEST MUSEUM OF PINBALL
OVER 40,000 SQUARE FEET WITH 1,100 VINTAGE & MODERN PINBALL & ARCADE GAMES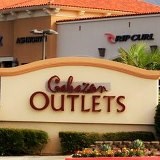 CABAZON OUTLETS
Cabazon Outlets is a popular shopping mall in California adjacent to Desert Hills-a Simon Premium Outlet. Only 10 minutes from us and Just 20 minutes west of Palm Springs.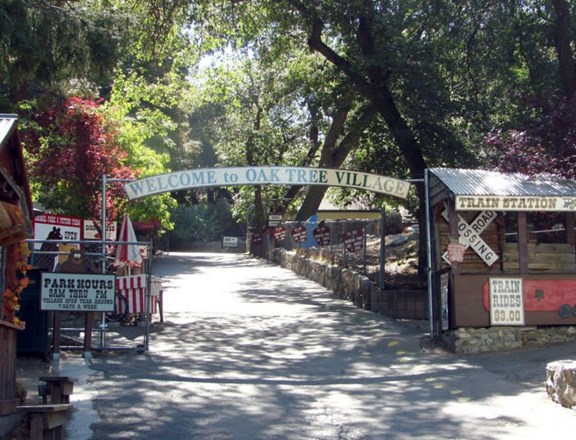 OAK TREE VILLAGE
Oak Tree Village is located in the center of Oak Glen and offers shops, restaurants, and entertainment. The petting farm at the Village is home to a variety of baby animals including lambs, goats, and piglets. Trout Ponds make it easy to catch your first fish. Weekends offer Pony Rides, Train Rides, Artisans and Crafters. From September through November the Village has live entertainment, fishing contests, piglet races and goat milking. The Animal Park and Live Exotic Animal Exhibits are open every day.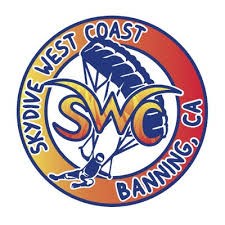 SKYDIVE WEST COAST
Experience the thrill of free-fall in as little as one hour of training. Let one of their highly trained professionals take you on an experience that will forever change your life. With over 70 years of combined skill and knowledge, their team of USPA certified Tandem Masters work with you, one-on-one to teach you all the necessary skills for you to enter the world of free-fall skydiving, just like the pros.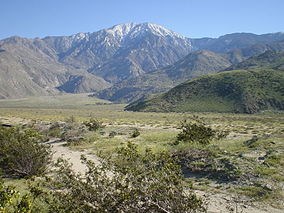 SANTA ROSA & SAN JACINTO MOUNTAINS NATIONAL MONUMENT
Rising abruptly from the desert floor, the Santa Rosa and San Jacinto Mountains National Monument reaches an elevation of 10,834 feet at the summit of Mount San Jacinto.  Providing a picturesque backdrop to local communities, the National Monument significantly contributes to the Coachella Valley's lure as a popular resort and retirement community.  It is also a desirable backcountry destination that can be accessed via trails from both the valley floor and the alpine village of Idyllwild.The National Monument's boundary encompasses about 272,000 acres, including 65,000 acres within the San Jacinto Ranger District of the San Bernardino National Forest, and 89,500 acres within the Bureau of Land Management's California Desert Conservation Area.  The National Monument includes two federal Wilderness Areas:  the Santa Rosa Wilderness which contains 61,600 acres of BLM and Forest Service lands, and 19,470 acres of the Forest Service's San Jacinto Wilderness.  Its boundary also surrounds lands owned and administered by the Agua Caliente Band of Cahuilla Indians, California Department of Parks and Recreation, California Department of Fish and Game, other agencies of the State of California, and private landowners.  An advisory committee comprised of individuals representing various jurisdictions and interests makes recommendations that help guide management of the National Monument.  The Santa Rosa and San Jacinto Mountains National Monument was established by an Act of Congress on October 24, 2000 "in order to preserve the nationally significant biological, cultural, recreational, geological, educational, and scientific values found in the Santa Rosa and San Jacinto Mountains and to secure now and for future generations the opportunity to experience and enjoy the magnificent vistas, wildlife, land forms, and natural and cultural resources in these mountains and to recreate therein" (Public Law 106-351).  Establishment of the National Monument reflects the vision of local citizens and national leaders to ensure this special landscape is protected for all time.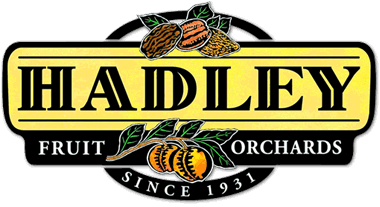 Hadleys Fruit Orchards
Hadley Fruit Orchards
Hadley Fruit Orchards was founded by Paul and Peggy Hadley in 1931 in Banning, California. Their neighbors were the Morongo Band of Mission Indians who inhabited the Palm Springs area. According to members of the Morongo tribe, Paul Hadley often provided tribal members with fruit and dates, fostering a rapport with Hadley Fruit Orchards that remains to this day.
Hadley Fruit Orchards is a wonderful place to stop for top quality dates, dried fruits, nuts and gifts. This roadside California attraction is a landmark that has seen millions of visitors. Built in 1951 after a Palm Springs area fire burned down the original location, Hadley's is known worldwide for their commitment to their customers.Hadley Fruit Orchard has increased its product line, offering butters, jams, their famous trail mix, cereals, candies, baked goods, vitamins, and their own selection of wine from organically grown grapes. Now a multi-million dollar retail and catalog outlet, it's a great place to visit to experience where it all started.
48980 Seminole Dr  
Cabazon, CA 92230
(951) 849-5255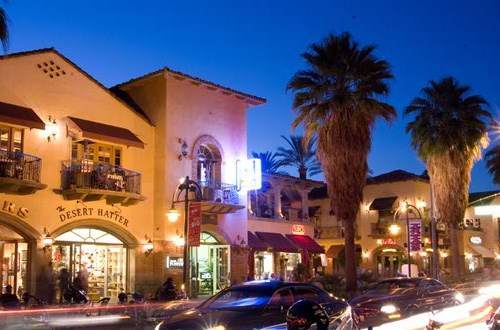 Near Palm Springs, California
Located 22 miles west of Palm Springs, California, casinos, and shopping outlets.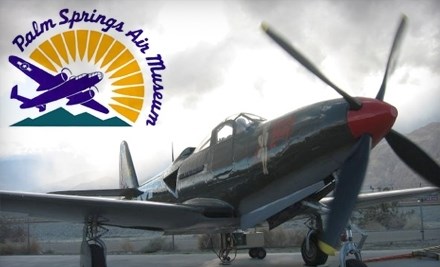 Palm Springs Air Museum of Flying
The Palm Springs Air Museum is home to one of the world's largest collections of flyable WWII aircraft; and unlike many other museums, our air-conditioned hangars have no ropes to keep you from interacting with our exhibits. In addition to our aircraft, exhibits and activities allow visitors of all ages to gain a fresh perspective of World War II — the unparalleled event that shaped the world we live in.
Our extensive library and our crew of trained volunteers can provide you details on the aircraft and a sense of the experience of flying them. Additionally, a number of aircraft are open for tours every day.
Children of all ages are entranced by the big planes and entertained with related activities, from our kid-sized control tower to flying our simulators and we're pet friendly to friendly pets.
Located on the east side of Palm Springs International Airport, we're open every day except for Thanksgiving and Christmas from 10AM to 5PM and the 2nd Friday in February. Fire Memories Museum
Fire Memories,Inc. and the Fire Memories Museum invites you to spend some time with our web site to lean more about our mission and our passion.Located in Southern California, the Fire Memories Museum maintains a collection of over 2,200 items for exhibit, including 7 motorized fire apparatus and 17 hand or horse-drawn cart.
5261 W. Wilson St.
Banning, CA 92220