Local Area Attractions Near Augusta / Gardiner KOA Journey
Wether you want to go to the Coast or the Mountains we are only a short drive away. Many of our campers use us a a great place to do day trips  to  Boothbay Harbor, Portland, Boston,MA and NH. Check out some of the great area attractions below.  We will be adding more awesome locations soon.

10 miles - Maine State Museum
Explore Maine history and environment in one great place. Hours
Tuesday – Friday – 9:00 a.m. to 5:00 p.m.
Saturday – 10:00 a.m. to 4:00 p.m.The museum is closed on Sundays, Mondays, and all state holidaysAdmission fees
Adults - $3.00; Children 6 – 18 - $2.00; Children under 6 – free; Family maximum charge - $10.00
Senior citizens (62 and older) - $2.00
Charge for special tours or programs - $6.00
No admission or program charge for school groupsAdmission fees may be paid by cash, check, or credit card.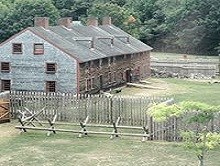 Old Fort Western - Augusta, Maine
There's always something new to learn at Old Fort Western!Protecting, preserving and interpreting the 1754 National Historic Landmark fort, store and house on the Kennebec River in Augusta, Maine.We were more than a fort in the 18th century... Old Fort Western, built in 1754 and a National Historic Landmark, is Maine's and New England's oldest surviving wooden fort - a reminder of the great contest of cultures that dominated New England life 250 years ago. James Howard's Company garrisoned the Fort and guarded the head of navigation on the Kennebec in the 1750s and 60s. Benedict Arnold used the Fortsite as a staging point for his assault on Quebec during the American Revolution. Our collections and exhibits put you in mind of those historic times.Whether its fort, store or house, there's a lot to learn at Old Fort Western!
16 Cony St.
Augusta, ME 04330

Antique shops - Hallowell, Maine
"Hallowell is an experience". All will agree that Hallowell offers a wide array of sites, shops, history, food, nature, work, play and people. Explore Water Street, lined with galleries, antique shops, fine restaurants and service businesses, blends into exquisite historic houses and beyond to beautiful country hiking trails and waterfalls. Hallowell is just 12 miles away.

27 miles- LL Bean and many outlet stores - Shop, Play and Dine! - Freeport, Maine
Freeport is home of LL Bean and many other well known shops and outlets. Well known for its outlet shopping, the town is rich also in beauty, history, and recreational opportunities. A shopper's haven located only 27 miles away.

Boothbay Harbor
Located just 34 miles from the campground is this popular resort town tucked in around a picturesque harbor, Boothbay Harbor retains the look of an old-fashioned seaport. Whale-watching excursions, puffin cruises and deep-sea-fishing charters all depart from the harbor. There are many shopping opportunities and a number of scenic vistas to capture on film.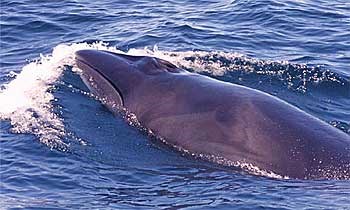 Whale Watching Excursions and Puffin Cruises
Located in beautiful Boothbay Harbor, just 34 miles away.

Maine Maritime Museum - Bath, Maine
Experience Maine's rich seafaring history on the banks of the Kennebec River at Maine Maritime Museum. From watercraft and lobstering, to shipbuilding and sea trade, you'll hear stories about dangerous voyages to distant lands, see how a shipbuilder's family lived in the 1890s, smell the sawdust from historic ship timbers, and discover the wonders and mysteries of Maine's maritime culture. It is just 23 miles from the campground.
243 Washington St
Bath, ME 04530

Maine Wildlife Park - Gray, Maine
The Maine Wildlife Park in Gray is a great place to view and learn more about wildlife. The 200-acre park has moose, black bear, lynx, mountain lions, wild turkeys, bald eagles, owls, a show fish pool and more on display. The Maine Wildlife Park is located just 44 miles from the campground.

Wiscasset Railway Museum - Alna, Maine
At the end of the 23 mile trip you will find Maine's Wiscasset, Waterville, and Farmington Railway, a two-foot gauge common carrier railroad that operated from 1894 until 1933. The line ran from Wiscasset in the south, to Albion and Winslow in the north, never making it to either Waterville or Farmington. The Museum is located at the site of the old Sheepscot station in Alna, with mainline track running north from Cross Road, on the original roadbed. Open most weekends.

Owls Head Transportation Museum - Rockland, Maine
The Owls Head Transportation Museum exhibits and operates a large collection of pioneer-era aircraft, antique automobiles, engines, bicycles, carriages and motorcycles. Flights of pioneer aircraft most summer weekends, weather permitting. There are special events throughout the year. The museum is located 55 miles from the campground.
117 Museum St.
Owls Head, ME 04854

Pemaquid Point Lighthouse - 36 Miles
Rising above crashing surf and spectacular rock formations, the Pemaquid Lighthouse is a cultural and historical treasure. Each year, about 100,000 visitors come to explore the park grounds, take in the panoramic view of the Atlantic and marvel at one of the state's best known icons. It is so honored that, in 2003, Maine citizens voted to use its likeness to represent them on the state quarter. Found 36 miles from the campground.

Amtrak Downeaster with service from Brunswick to Boston