Astoria / Warrenton / Seaside KOA Resort Recreation
Activities are a big part of our campground during the Summer season and weekends throughout the year. Please check out what we offer for your enjoyment on and around our campground.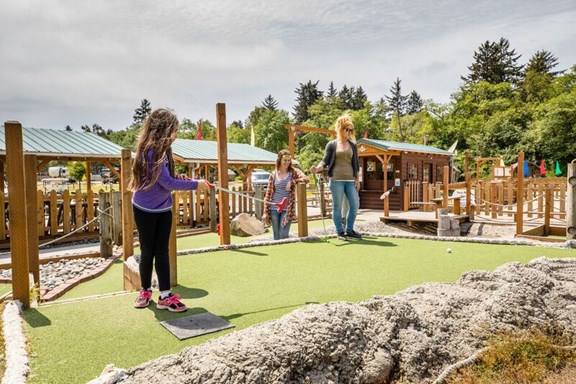 Pirate's Cove Mini Golf
Everyone loves mini-golf and pirates, well we do too!! So much so that we combined the two together! Come play spin the wheel and play with a twist, who knows, you might just have to putt only with your left hand!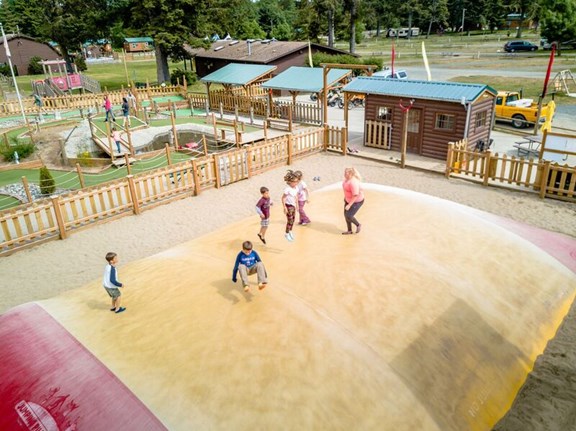 Bounce Pillow
Our giant bounce pillow is fun for all ages and is a huge attraction at our campground. Kids will jump for hours.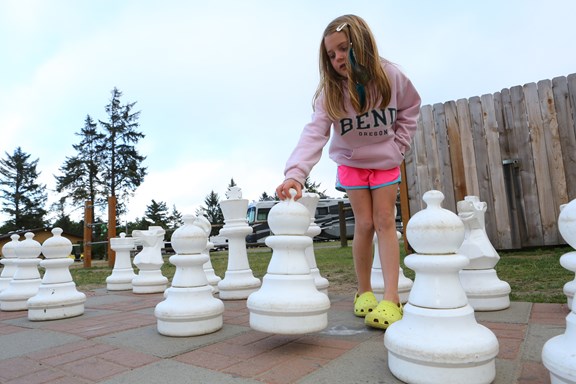 Giant Chess and Checkers!
Checkmate!  Take your Mom or Dad on at our Giant Chess & Checker board!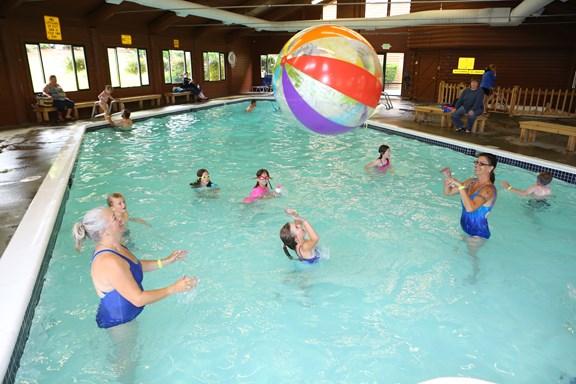 Swimming Pools
Enjoy our indoor swimming pool and hot tub year round. New for 2015, our outdoor swimming pool! Open from Memorial Day to Labor Day.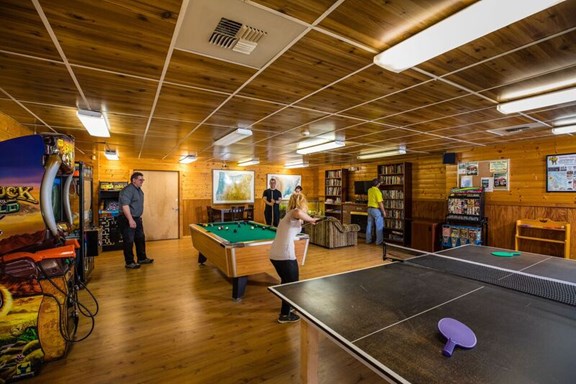 Game Room
Get your video game fix at our wonderful Game Room, located downstairs of the KOA General Store.
Basketball Courts
We have an outdoor Basketball court, that's open rain or sunshine. 
We also have an indoor Basketball court that is open when there are no activities going on in the Bigfoot Building.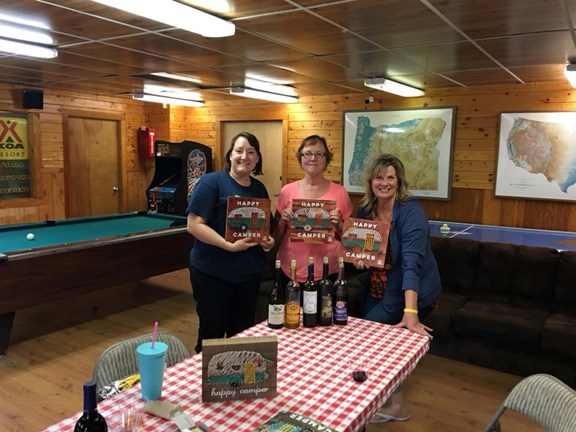 Wine Tasting
Join us for Summer time wine tasting
Local Area Recreation