Local Area Recreation Near Astoria / Warrenton / Seaside KOA Resort
The North Oregon Coast is just a spot of beach and some rain right? Not even close! Near the mouth of the Columbia lies the most deadly bar and the greatest little towns on the coast. Whether you're an outdoors enthusiast or have an interest in history, there is a lot these little towns have to offer. Zip line tours, paragliding, helicopter tours, theater, museums and so much more. Come stay and enjoy the view and some great food from a large list of great restaurants in our area. Secluded in the country with downtown amenities, you will be happy you came to stay.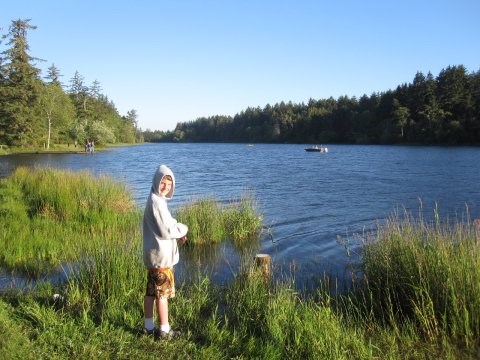 Boating/Water Sports
Take your family out for a boating picnic, or go fishing with friends at Coffenbury Lake. Go boogie boarding in the ocean, or how about surfing? Do you like to kayak? How about in the Columbia River?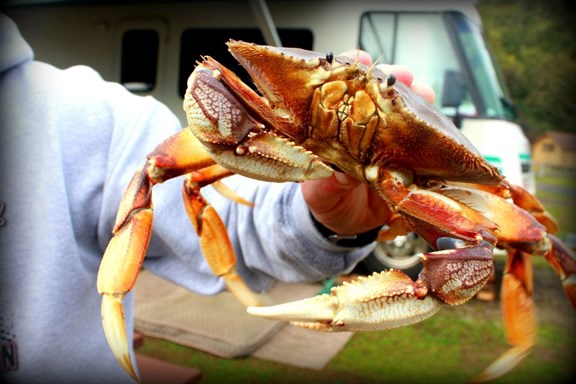 Crabbing & Clamming
Love seafood? Try it fresh - catch your own dinner! You can go crabbing or clamming with family or friends.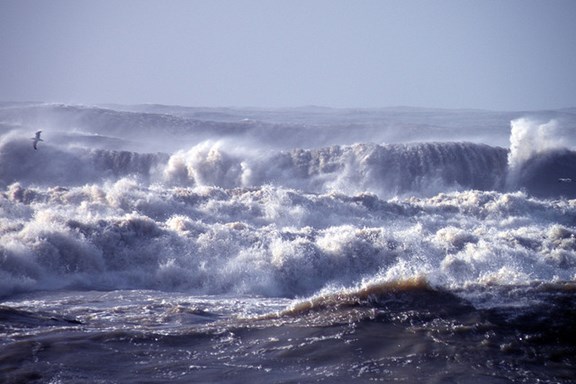 Storm Watching
Have you ever watched a storm rolling into land on the beach? It is quite the sight. This is nature at its best. Enjoy big huge beautiful waves crashing on the beach--best during winter seasons. You might even find treasures that wash up when the tides are just right.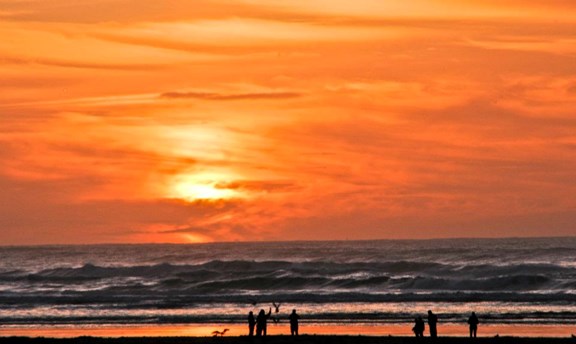 Beach combing
For the best beach combing you will want to visit during low tides. Best results are right after storms. You can find agates, fossils, driftwood, artifacts and even the exclusive and increasingly rare Japanese glass floats from old fishing nets come ashore. You never want to explore the beach by yourself. The "Sneaker Waves" are very swift and fast--you will never know before they get you.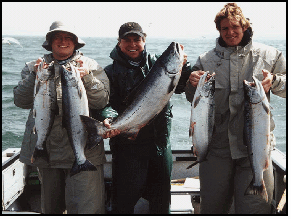 Deep Sea Fishing/ Lake Fishing/ Jetty Fishing
If you like to deep sea fish, we are the campground you have been looking for. We have several fishing charters close to us. Right by the mighty mouth of the Columbia River, why would you want to fish anywhere else. The real question is Salmon or Sturgeon? You can also fish from our famous Oregon Jetty. For lake fishing try Coffenbury Lake right across the street.
Biking/ Hiking
Across the street from our campground we have the Fort Stevens hiking and biking trails. There are 14 miles of trails to explore, on foot or bike. The paths run through beautiful natural forests. If you are looking you might see Elk, Frogs, and many different birds. Eagles are quit common with the eagle sanctuary close by. Or you could take a nice stroll to one of the many Historical sites.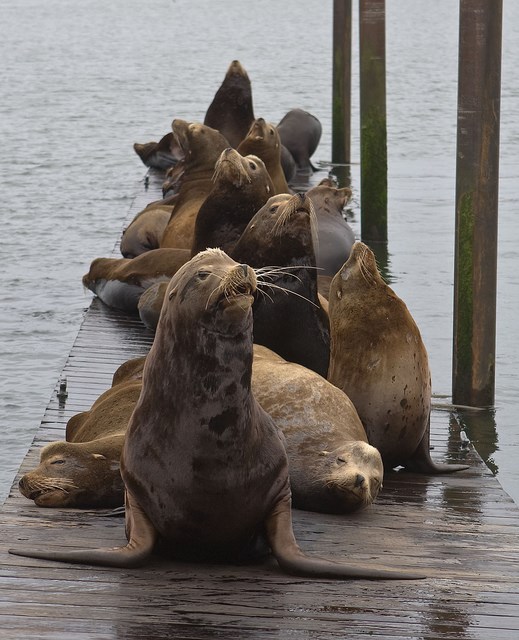 Wildlife Watching
If you like just to relax and watch wild life, we have plenty of wildlife to look at. You can drive out to the wildlife bunker which is a nice concrete wind break with a guide to local bird species. Just down from the bunker is the South Jetty Platform. You might be able to catch a glimpse of a whale in the right time of year. Or just watch ships go in or out of the mighty mouth of the Columbia. You can also go into Astoria to see the Sea Lions. Listen to them play and get social with their friends. You can even sit at your camp site and watch birds, raccoons and even deer and elk walk by. Be careful the raccoons get hungry and will dig through your cooler and take their dinner.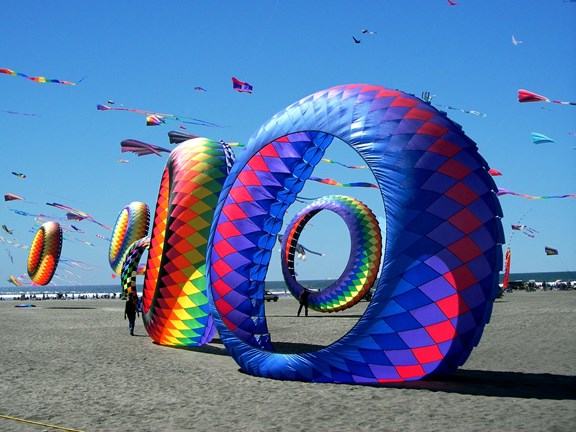 Kite Flying
Enjoy kite flying on any of the many beaches. See how high you can get your kite. If you don't have one and would like one there are several local shops that are famous for their kite selection.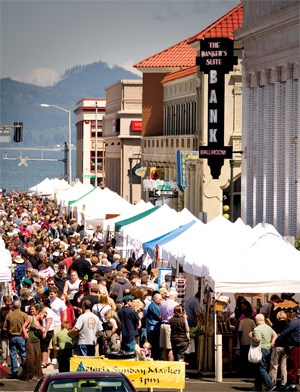 Shopping
In our area we have many places to go shopping at. We are only 15 miles from the Seaside Outlet mall. If you would prefer we also have downtown Astoria 8 miles north. In the summer you can shop outdoors at the Sunday market, or you can choose from any of the wonderful stores to shop from.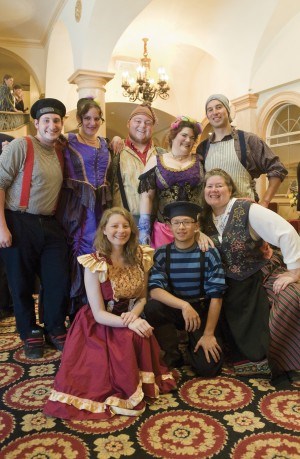 Theater
If you are interested in the Theater we are close to Astoria's Theater which runs from July 10 - Sept. 13. One of their famous shows is "Shanghaied in Astoria", which is a 19th century story.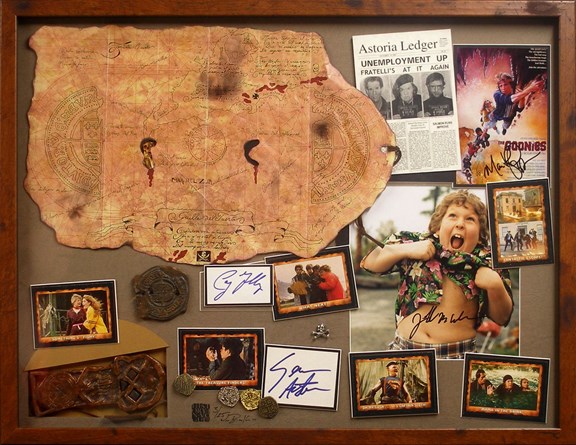 Self Guided Movie Tours
The north coast area has been used in many different movies. Here are just a few, "The Goonies", "Come See The Paradise" , "Kindergarten Cop" , "Teenage Mutant Ninja Turtles 3" , "Free Willy" and "Short Circuit". Can you find any of the famous spots? Be sure to include a visit to the Oregon Film Museum in Astoria!