Easy Camping Meals with Tasty Bite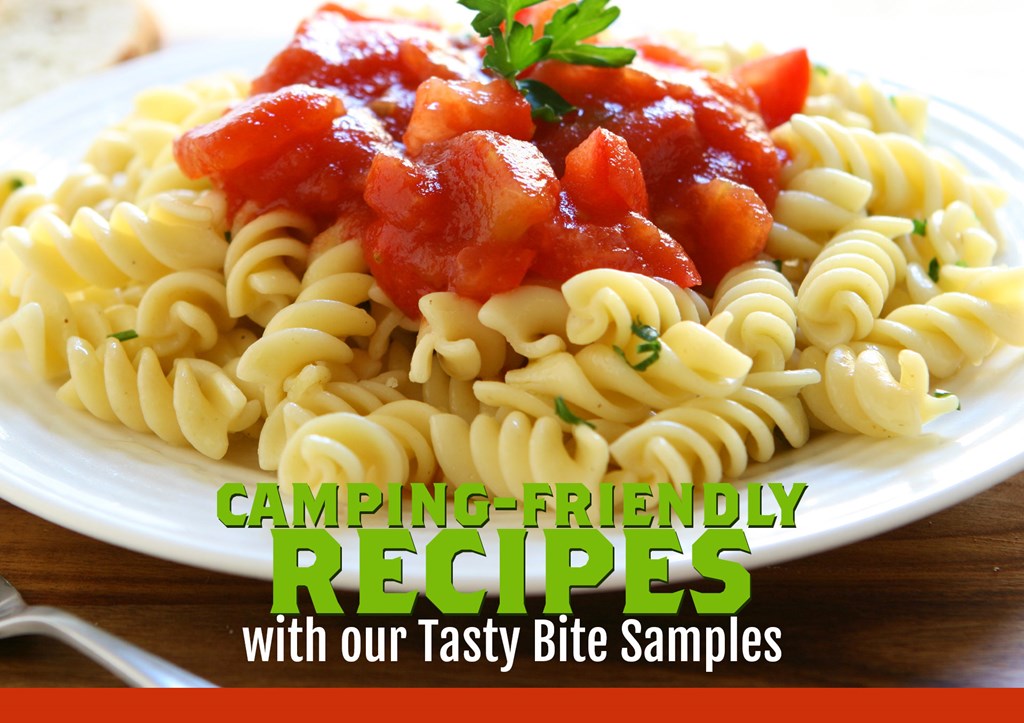 Easy Camping Meals with Tasty Bite
KOA has partnered with Tasty Bite and we're giving free samples at check-in. Tasty Bites are nutritious packets of yumminess that you can add to your meals to give a kick of flavor—or structure your meal around.
Here are some great recipes from Tasty Bite's site to try on your next visit!
SPICY PASTA WITH A TWIST
Makes 3-4 servings
Prep Time: 30 min
1 16oz box of rotini pasta
1 24ox jar of pasta sauce
1 pkg of Tasty Bite Indian Vindalo
Cook your pasta until tender.
In a separate pot, heat your pasta sauce and add a package of Indian Vindalo Tasty Bite to your pasta sauce. Mix and continue heating until desired temperature.
Serve over pasta and enjoy.
LAYERED VEGGIE BURRITO BOWL
Makes 4 bowls
Prep Time: 10 min
4 cups shredded lettuce
1 pkg Tasty Bite Indian Madras Lentils
1 cup guacamole or diced avocados, tomatoes, and onions
2 cups mixed veggies (green, red, and yellow bell peppers, or veggies of your choice)
Create a layer of shredded lettuce in your bowls.
Heat up your Tasty Bite lentils and add a layer to your burrito bowl.
Add mixed veggies. Top with guacamole or diced avocados, tomatoes, and onions.
Serve with or without chips.
For more great recipes and meal ideas, visit Tasty Bite's recipes and camping recipes pages!