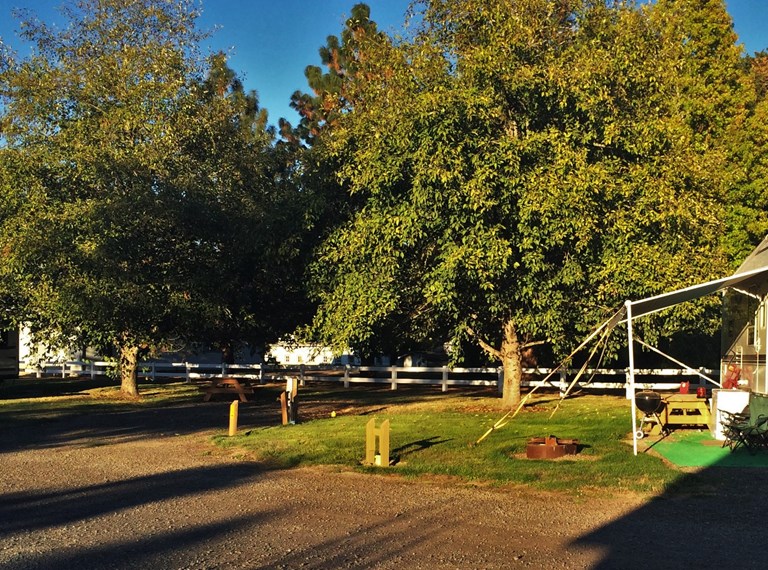 Albany / Corvallis KOA Recreation
Sites tight for Oregon State University Home Football Games Fall ..call if you cannot get a site reserved online Outdoor fun Putt Putt Golf
Mini golf--with score sheets.Opens March. 18 holes for $2.00. Summer join in the Hula Hoop fun contest during the ice cream social on Saturdays and win a putt putt golf coupon! Funky Antiques
Interesting "Antiques" all found by Norby, come and browse! If Norby is working "make a deal". Warm, Glowing Campfire!
Here in Western Oregon we have campfires in every site. Fires are allowed year around. Our camp wood is $5 a bundle. In our store you can purchase the marshmallows, grahams, chocolate and camp sticks. Every site also has grass. Delightful Video Rentals
In store many, many videos to rent! Oh Wow-Outdoor Basketbal Court
Delightful, big, outdoor basketball court. Balls loaned free-sign them out in the campstore. Puzzles and Book Exchange in Laundry Room!
Big variety of books ,fun puzzles and magazines in laundry room to add variety to your time and travels! Nature Trail
The Nature Trail winds through a lovely green setting with a view of the Calapooia River and over walking bridges. Approximately one third a mile with berry picking in late summer.