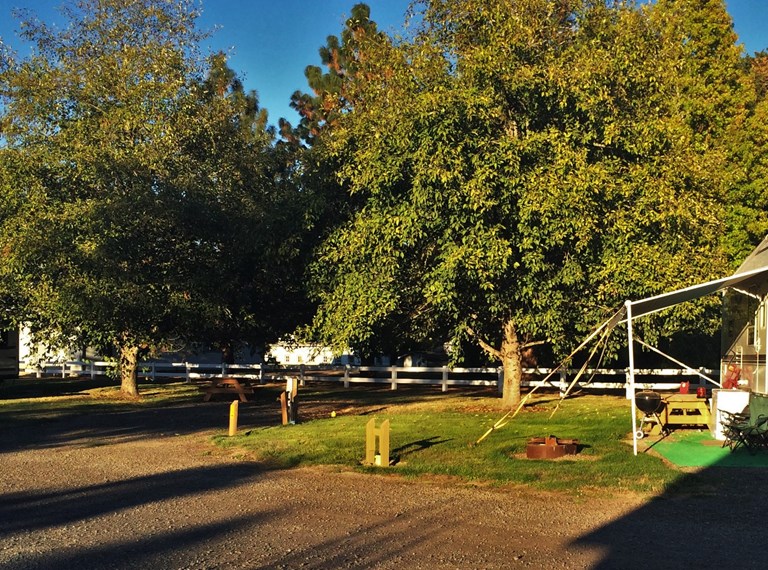 Local Area Attractions Near Albany / Corvallis KOA Enchanted Forest
Fun theme park for children and adults. Includes outdoor theater play performed by college students interested in acting. Usually a fairy tale with a very funny twist! All developed in large evergreen trees environment. Nice eating area and benches to sit on throughout . The Myrtlewood Mystique Gallery
The Myrtlewood Mystique Gallery is a wonderful place to pick up unique hand crafted items, gifts, framed art, carvings and jewelry for friends and family back home. Myrtlewood is grown in Coos County - Oregon and the Holy Land. The leaves are often used in soups. The wood is stunning! The Brass Ring
The Brass Ring is a not-for-profit volunteer organization dedicated to building and placing a traditional Victorian carousel in downtown Albany. For more information contact the Albany Visitors Association at info@albanyvisitors.com Absolutely amazing--open to viewing/see the carvers/painters and sanders. Carousel pieces are available for photo shoots. Groups and individuals can enjoy a tour. Goal is to have approx 150 items for the Carousel-to be rotated for the seasons.
Is now open on Saturday Afternoons-was featured in Parade Magazine. Across from Albany Post Office. Peak Experience Local Loop
The loop is a self-guided tour of local gardens and galleries, wild lands and wineries, within reach of Marys Peak. For more information contact the Corvallis Office of Tourism (1-800-334-8118). Boston Mill Society
Boston Mills , built in 1858 is an agricultural and architectural landmark of the Willamette Valley. Boston/Thompson's Mills is Oregon's oldest continuously operating water powered mill. It is one of five remaining grist mills in the state and one of only two mills still in operation. Is now a state park/bring your camera for a "back to the future" photo.