Alamogordo / White Sands KOA Journey Recreation
There are great activities that take place in our Rec Room. We have games, books and movies along with, jammer nights. Come join us and make new friends.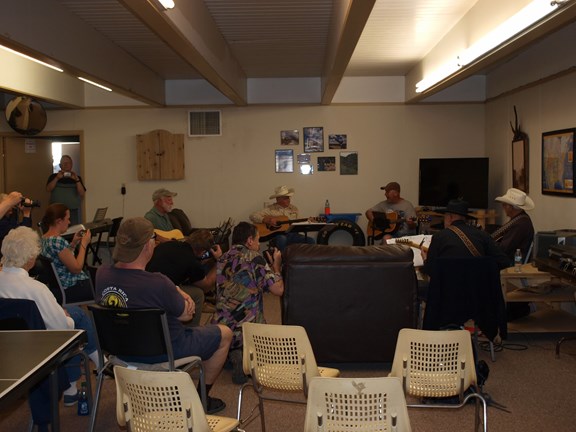 Live Music
Do you like listening to music? Do you like to play? Join us most Friday's as the Jammers have a good time playing in our Rec Room.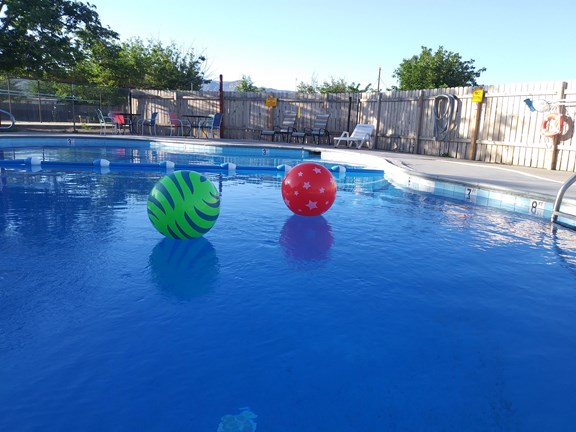 Swimming Pool
Our pool is open from early May thru the beginning of October (weather permitting). This clear blue pool ranges from 3' to 8'.  Pool is open from 9am to Dusk or 8pm which ever comes first.  The pool is for registered guests only.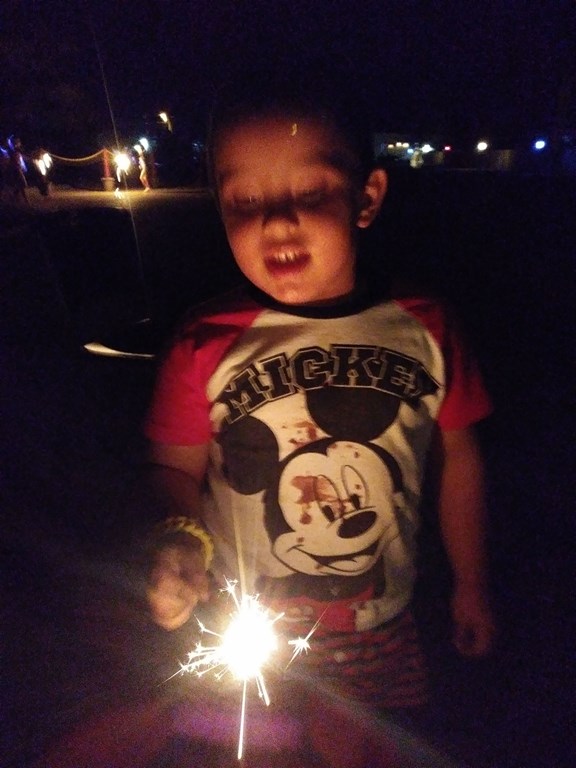 Independence Day Fireworks
The city of Alamogordo has a great fireworks show and we have great seats for viewing.  Come join us for fun, food and fireworks.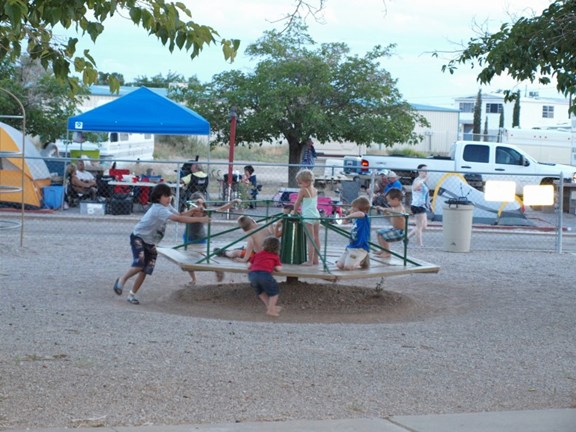 Playground
Come visit our retro playground.  There is something for all ages to enjoy.
Horseshoes
Want to be outside but don't know what to do?  How about a game of horseshoes.
Pedal carts
Come have fun pedaling around the campground in these fun pedal carts.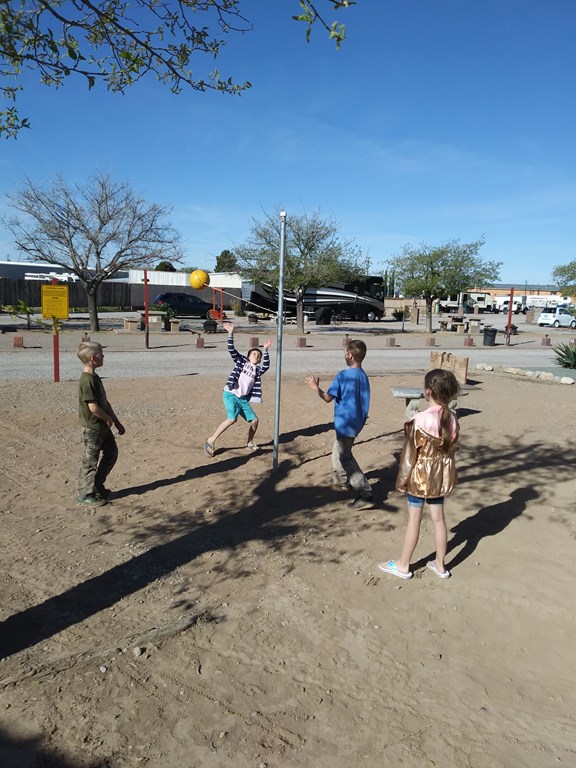 Tetherball
Tetherball, great for a lot of ages.
Local Area Recreation