Local Area Attractions Near Alamogordo / White Sands KOA Journey
Our campground is centrally located to many great attractions and tourist towns. See below for more information.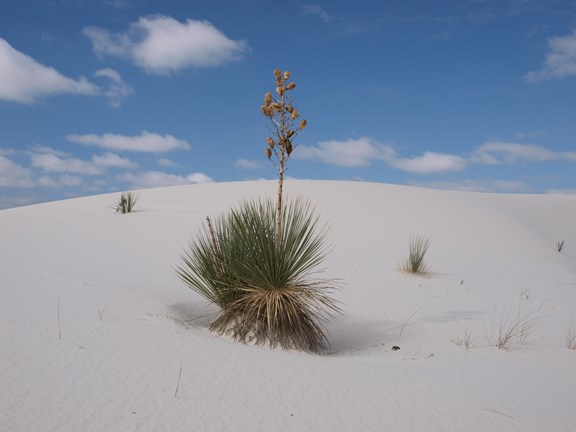 White Sand National Park
Like No Place Else on Earth
Rising from the heart of the Tularosa Basin is one of the world's great natural wonders - the glistening white sands of New Mexico. Great wave-like dunes of gypsum sand have engulfed 275 square miles of desert, creating the world's largest gypsum dunefield. White Sands National Park preserves a major portion of this unique dunefield, along with the plants and animals that live here.
New Mexico Museum of Space History
The New Mexico Museum of Space History is a museum and planetarium complex in Alamogordo, New Mexico, dedicated to artifacts and displays related to space flight and the space age. It includes the International Space Hall of Fame. The Museum of Space History highlights the role that New Mexico has had in the U. S. space program, and is one of eight museums administered by the New Mexico Department of Cultural Affairs. The museum has been accredited by American Alliance of Museums since 1993. The Museum is also a Smithsonian Affiliate.
Alameda Park Zoo
Alameda Park Zoo, located in Alamogordo, New Mexico, was founded in 1898 and claims to be the oldest zoo in the Southwest United States. It is one of three AZA-accredited zoos in New Mexico and participates in the Species Survival Plan for the Mexican Gray Wolf.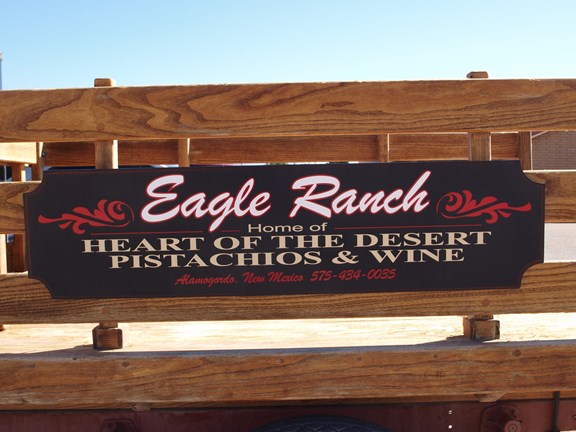 Heart of the Desert
Warmed by the bright sun in southern New Mexico, Heart of the Desert's award winning pistachios and wines are grown here at Eagle Ranch. This family farm is the site of New Mexico's oldest and largest producing pistachio groves.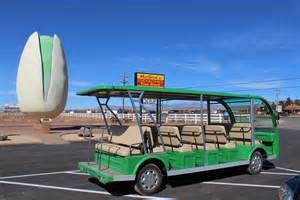 Pistachio Land
The McGinn family grows the best selection of award winning pistachio nuts on our family's 111 acre farm. They also make fabulous wines from their vineyards.
We KNOW they're the best because we grow them, package them, make candy with them.....everything from the ground to the final packaged product and we guarantee you will find these Pistachios and Wines to be the best anywhere!
Local Area Recreation Near Alamogordo / White Sands KOA Journey