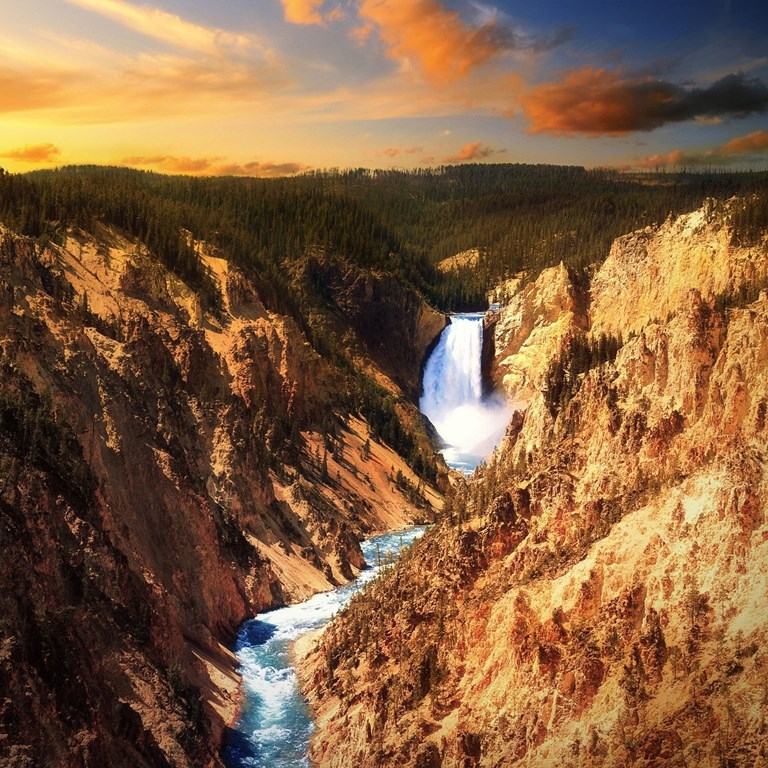 Yellowstone Park / West Gate KOA General Information
General Campground Information
WiFi
We are in the beautiful Rocky Mountains, which means we have very limited internet. There is just enough bandwidth to check an email or lookup a restaurant. Please do not upload/download photos, stream or download audio/video. Do not rely on our wifi to watch Netflix, etc. Our wifi also does not have a password. The strongest signal is the WiFi in the laundry room/lounge area. Thank you and enjoy your stay.
Cell Coverage
Being in the mountains, the cell coverage is spotty. Verizon does the best out here. Yellowstone also does not have good cell service except in certain areas.
Bears
We have bears in the area due to the nature of where we are located. We do have security on at all times of the night so it is nothing to worry yourself over, however, we do ask that you keep all food, trash, coolers, and grills inside your RV, cabin, or car whenever you are away from the campground and at night. We have not had a bear on the campground in many years and we would like to keep it this way by following these precautions.
Pets Welcome
We welcome all well mannered pets to stay with us including inside all of our cabins. We do not offer a pet sitting or kennel service.
Late Arrivals
In the high points of the season, our office is open until 10PM (MST). If you will get to our campground after 10PM, we have security personel on all night that will help you get to your spot. We will hold the spot for you all night and will not give your spot away.
Pool
We have a beautiful indoor heated pool and hot tub. There is no lifeguard on duty so children must be accompanied by an adult and children 14 years of age and under are not allowed in the hot tub under any circumstances.
Check In/Check Out Times
Check out is daily at 11 AM for all RV and tent sites and cabins. Late checkouts are not allowed. Check in times for RV and tent sites is after 11 AM and for cabins check in is after 2 PM.
Campfires/Firewood
You are allowed to have campfires at our campground as long as there is no fire ban in the area. You also must put out the fire before retiring for the evening. We ask that you buy wood from our store rather than bringing it in to prevent the spread of disease among trees
How far is Yellowstone KOA from Yellowstone National Park?
We are 6 miles west of the West Entrance at West Yellowstone, Montana. Old Faithful is only 30 miles from West Yellowstone. It is very possible to tour all of Yellowstone and Teton National Parks using the Yellowstone KOA as your base camp.
No Hanging Items on the Trees
We have beautiful trees on our property and they are soft bark trees. That being said, if the bark were to be ripped off of the trees, the trees would die. We ask that you do not hang or tie anything onto our trees, whether it be a hammock or a clothesline. Thank you!
Meet Your Hosts
3 Generations of the Linde family are waiting to help you plan the ultimate Yellowstone experience.
Since 1982, the Yellowstone National Park KOA was in the Linde family. Avid campers themselves, Steve Linde has worked at this KOA since he was a child and now shares the opportunity of working at this great location with his wife Laurel and their 3 boys.
Surrounded by beautiful scenery at Yellowstone KOA, the Linde's KOA focuses on customer service, and they have many repeat customers. Steve and his wife Laurel are there to be sure each customer is happy. "We have over 30,000 campsites occupied in a four month season, most of which visit from late June to early August," said Steve. They support a large seasonal staff, and Steve added that his KOA challenges them to recruit new employees. The campground also employs a staff of full time employees, and their concentration in the off-months is consistent renovations. Steve said, "staying up to date" is a top priority for the Lindes and modernizing helps their campground to accommodate all visitors. Steve is proud that they come up with many new ideas that other campgrounds can use to improve their sites.
If one is in search of a friendly, fun park, then Yellowstone KOA is the place. They provide activities including ice cream socials, scavenger hunts, and s'mores. "There is something going on every other night," said Steve. Because of the constant renovations, Steve mentioned that his campground is "big rig friendly." Often times a site will have two ready ducts for RV's instead of the usual one.
In the off season, the Lindes spend time in Billings, Montana. When Steve and Laurel are not working, Steve enjoys bow hunting and Laurel is an accomplished musician who plays the clarinet.