Local Area Attractions Near West Glacier KOA Resort
West Glacier Local Attractions
When camping with us, you will gain uninterrupted access to roaring rivers, calm lakes, rugged peaks and countless trails within Glacier National Park — Mother Nature's finest. The area is also full of activities and attractions, ensuring you will never be short of things to do in West Glacier. While staying at our West Glacier KOA, get outside and explore the magic of the area. 
Activities Near West Glacier
West Glacier is the home to the west entrance of Glacier National Park, known for its breathtaking views and serene beauty. Head into the park to explore its more than 700 miles of trails, hike up to the Ptarmigan Tunnel and cross the Continental Divide while you cruise along the famous Going-to-the-Sun Road. You can also tour the park in several ways, including on horseback or in a Red Jammer Bus, traversing the landscape in style. 
When you are done sightseeing, participate in one of the many West Glacier activities. The Crown of the Continent Discovery Center is a must-see attraction in West Glacier, providing detailed information about the area's history and wildlife, "Made in Montana" food and drinks and much more! 
Whether you want to participate in whitewater rafting, play a round of golf or cast your line in one of the local streams, there is something for everyone to enjoy. You can also visit the local towns of Bigfork or Whitefish, check out the Historic Belton Depot or head to the Amazing Fun Center for a fun family day. 
Reserve Your Site With Us Today
Ready to explore the countless attractions in West Glacier? Check everything off your to-do list and more when you stay at our West Glacier KOA. To book your site, you can give us a call at 800-562-3313 or fill out our online reservation form today!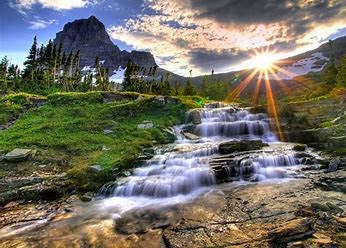 Glacier National Park
The crown jewel of Montana--explore rugged peaks, hike thousands of miles of trail, fish pristine waters, experience breath-taking mountain views, and live in nature's ultimate work of art.  Established as the United States 10th national park by President Taft, Glacier National Park is the true destination of any camper or RV enthusiast. Travel the world famous Going-to-the-Sun Road and experience beauty in it's purest form.
64 Grinnell Drive
West Glacier, MT 59936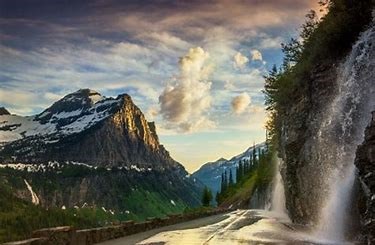 Going-to-the-Sun Road
The main attraction of Glacier National Park is the spectacular 50 mile drive that crosses Continental Divide and traverses the Towering Garden Wall.  Living glaciers, sparkling lakes, mountain-fed streams, brilliant wild flowers, dense forests and abundant wildlife provide an ever changing panorama.
64 Grinnell Drive
West Glacier, MT 59936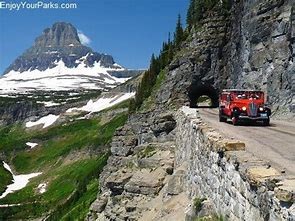 Glacier Park Tours
Ride the Red Jammer Buses through Glacier National Park. Completely refurbished buses with a knowledgeable driver will give you an experience of a lifetime. These tour buses will pick you up at our campground daily. Visit the Glacier National Park Lodges' Website for more information on tours available and reservations. There are also shuttles available in Apgar, just inside the park's entrance.
64 Grinnell Drive
West Glacier, MT 59936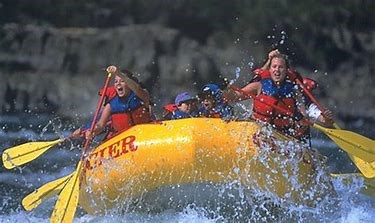 Whitewater Rafting & Float Trips with Glacier Raft Co
There are half day floats, full day floats and dinner floats available. If you are interested in going on a float trip please come to the office and let us make reservations for you.
106 Going to the Sun Rd
West Glacier, MT 59936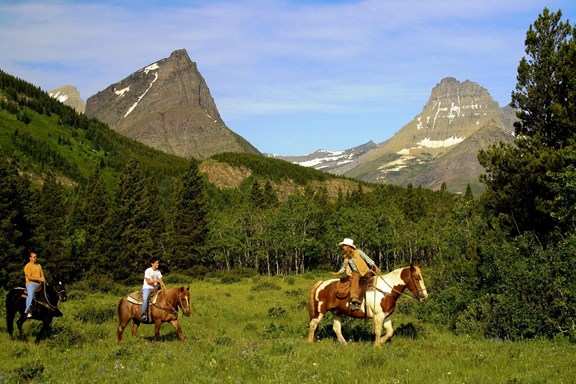 Horseback Riding
There are numerous places to go trail riding in and around Glacier National Park. Just outside Glacier Park is Swan Mountain Outfitters which is only one mile from the campground. Inside Glacier National Park there trail rides are available at Apgar, Lake McDonald and Many Glacier. You can sign up for one hour, two hour and all day tours.