Local Area Attractions Near Weatherford / Fort Worth West KOA Journey
WEATHERFORD/FORT WORTH WEST KOA
The Weatherford/Fort Worth West KOA is just a short drive to many major DFW attractions and activities.  From sporting events to museums, the location allows for easy access and a comfortable stay. In addition to the attractions in DFW  metroplex there are also many local events and activities located in and around Weatherford. Nearby fishing, hiking or biking is an option for those who wish to get away from the crowds. Numerous city parks provide fun filled days for children and adults alike. Nearby shopping is available minutes from the KOA.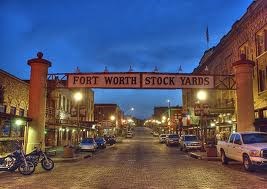 Fort Worth Stockyards
For terrific shopping, sight-seeing, and Longhorn viewing, you won't find a better place than the historic Fort Worth Stockyards. Since its days as a "cowtown" in the 1860s, the stockyard has been a hot-spot for buying and selling, and it remains so today. With over twenty-five unique shops on the grounds, you'll find gifts and keepsakes galore. And after a day of shopping, you can rest aboard the Vintage Railroad steam train or catch an act from one of the live entertainers. The Stockyards offers walking tours, museums, and special kids attractions like "Stockyards Station" and the "Texas Cowboy Hall of Fame."

Bass Hall Performing Arts
Bass Performance Hall is permanent home to the Fort Worth Symphony Orchestra, Texas Ballet Theater, Fort Worth Opera, and the Van Cliburn International Piano Competition and Cliburn Concerts. It also hosts special productions of Casa Mañana Musicals, and presents Performing Arts Fort Worth's "Hall Series", a popular array of eclectic entertainment.

Fort Worth Zoo
The mission of the Fort Worth Zoo is to strengthen the bond between humans and the environment by promoting responsible stewardship of wildlife and ensuring diverse, high-quality educational and entertaining family experiences through effective and efficient management of its resources.

Texas Motor Speedway
Known as The Great American Speedway, Fort Worth's Texas Motor Speedway is the place to be for high-adrenaline racing action. From March to November this track hosts events like the Pro-Cuts Texas World Dirt Track Championship, the Samsung 500 (a NASCAR NEXTEL Cup Series race), and Qualifying Night, an IRL IndyCar Series and NASCAR Craftsman Truck Series practice and qualifying event. Visit in early November for a race weekend that's full of festivities during the Dickies 500, the eighth race in the 10-race Chase for the NEXTEL Cup. The speedway also offers driver appearances and fan guides for each race.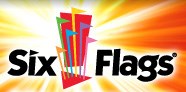 Six Flags Over Texas
Well known as one of the best amusement parks in the country, this Arlington park is a fabulous place to visit! Whether you come for the rides, the live entertainment, or the exciting atmosphere, you'll find it all at Six Flags Over Texas. Choose from nearly twenty adult rides and thirty kids and family rides. Some soar through the air, some zip you down from a height, and some can even cool you off like Splashwater Falls. You can go boating through the Wild West on Yosemite Sam's Gold River Adventure, swirl with impressive speed on the Texas Tornado, or propel down La Vibora ("The Viper").