Local Area Attractions Near Weatherford / Fort Worth West KOA Journey
WEATHERFORD/FORT WORTH WEST KOA
The Weatherford/Fort Worth West KOA is just a short drive to many major DFW attractions and activities.  From sporting events to museums, the location allows for easy access and a comfortable stay. In addition to the attractions in DFW  metroplex there are also many local events and activities located in and around Weatherford. Nearby fishing, hiking or biking is an option for those who wish to get away from the crowds. Numerous city parks provide fun filled days for children and adults alike. Nearby shopping is available minutes from the KOA.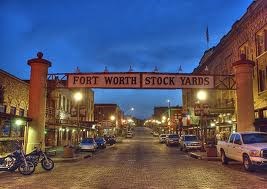 Fort Worth Stockyards
For terrific shopping, sight-seeing, and Longhorn viewing, you won't find a better place than the historic Fort Worth Stockyards. Since its days as a "cowtown" in the 1860s, the stockyard has been a hot-spot for buying and selling, and it remains so today. With over twenty-five unique shops on the grounds, you'll find gifts and keepsakes galore. And after a day of shopping, you can rest aboard the Vintage Railroad steam train or catch an act from one of the live entertainers. The Stockyards offers walking tours, museums, and special kids attractions like "Stockyards Station" and the "Texas Cowboy Hall of Fame."

Bass Hall Performing Arts
Bass Performance Hall is permanent home to the Fort Worth Symphony Orchestra, Texas Ballet Theater, Fort Worth Opera, and the Van Cliburn International Piano Competition and Cliburn Concerts. It also hosts special productions of Casa Mañana Musicals, and presents Performing Arts Fort Worth's "Hall Series", a popular array of eclectic entertainment.

Fort Worth Zoo
The mission of the Fort Worth Zoo is to strengthen the bond between humans and the environment by promoting responsible stewardship of wildlife and ensuring diverse, high-quality educational and entertaining family experiences through effective and efficient management of its resources.

Texas Motor Speedway
Known as The Great American Speedway, Fort Worth's Texas Motor Speedway is the place to be for high-adrenaline racing action. From March to November this track hosts events like the Pro-Cuts Texas World Dirt Track Championship, the Samsung 500 (a NASCAR NEXTEL Cup Series race), and Qualifying Night, an IRL IndyCar Series and NASCAR Craftsman Truck Series practice and qualifying event. Visit in early November for a race weekend that's full of festivities during the Dickies 500, the eighth race in the 10-race Chase for the NEXTEL Cup. The speedway also offers driver appearances and fan guides for each race.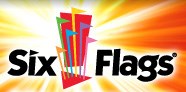 Six Flags Over Texas
Well known as one of the best amusement parks in the country, this Arlington park is a fabulous place to visit! Whether you come for the rides, the live entertainment, or the exciting atmosphere, you'll find it all at Six Flags Over Texas. Choose from nearly twenty adult rides and thirty kids and family rides. Some soar through the air, some zip you down from a height, and some can even cool you off like Splashwater Falls. You can go boating through the Wild West on Yosemite Sam's Gold River Adventure, swirl with impressive speed on the Texas Tornado, or propel down La Vibora ("The Viper").

Ranger Baseball
In lovely Arlington Texas, you'll find this beautiful, state-of-the art facility, home to the Texas Rangers. Built in 1994, Ameriquest Field is a baseball-only park in the heart of a 270-acre complex. The park, which holds over 49,000 fans, is designed with Texas-style architecture throughout. In the larger complex, you'll find a 12-acre lake with parks and other facilities, a youth baseball park, and a children's learning center. After exploring the full complex, grab some treats and claim your seat in Ameriquest Field to watch the Texas Rangers take the field. Root, root, root for the home team!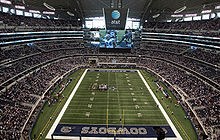 Cowboy Football
Cowboys Stadium is more than the home of the Dallas Cowboys, it's a world of facts and figures about the world's largest domed structure, an art museum, a classroom. The things you can do inside Cowboys Stadium are endless, and with Cowboys Stadium Tours, you can experience them all.
Cowboys Stadium offers tours that will appeal to people of all interests and ages, and tours are available daily. Take an afternoon to throw the ball on the field or admire the works of art displayed throughout the stadium. With Cowboys Stadium Tours, there is something for everyone.
First Monday Trade Days
First Monday Trade Days are held the Friday, Saturday and Sunday before the first Monday in each month. Shop from various vendors for unique gift items and enjoy the open-aired marketplace with your family at one of the oldest markets in Texas. The new "farm to market" lot will be open soon with livestock sales. You can always find a bargain at First Monday Trade Days!
U.S. Bureau of Engraving
The Bureau of Engraving and Printing's Western Currency facility is one of only two locations in the U.S. that print money (Washington, D.C. being the other) and offers free 45-minute guided tours on weekdays. As you stroll along an elevated walkway, you can actually see money being produced below you. There are also plenty of displays and demonstration exhibits, plus artifacts like a turn-of-the-century spider press and an engraver's bench.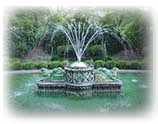 Chandor Gardens
Chandor Gardens is Weatherford's pride and joy. Built by famed English portrait artist Douglas Chandor for his Weatherford bride, the Gardens capture both the elegance of a formal English garden and the ornate design of Chinese architecture. From the 30-foot waterfall to soothing fountains, from a bowling green to secret hideaways, Chandor Gardens will capture your awe and wonder at every turn. Visit Chandor Gardens and discover the love story that still lingers within its walls.
Fort Richardson
Fort Richardson was established in November 1867. Fort Richardson was named in honor of General Israel B. Richardson, who died in the Battle of Antietam during the Civil War. The fort was the northern-most of a line of federal forts established after the Civil War. Soldiers arrived in Jacksboro in 1866 with orders to establish a fort at Buffalo Springs, 20 miles north of Jacksboro. Due to unhealthy conditions at Buffalo Springs and the constant Indian raids, the fort was abandoned. The soldiers returned to Jacksboro and eventually received orders to establish a fort on the south bank of Lost Creek. Expeditions sent from Fort Richardson arrested Indians responsible for the Warren Wagon Train Massacre in 1871 and fought Comanches in Palo Duro Canyon. The fort was abandoned in May 1878.