Local Area Attractions Near Unadilla / I-88 / Oneonta KOA Journey Oneonta Yankees Baseball Team - Oneonta, New York
Come see a professional, Class A, NY-Penn League, in intimate setting of Damaschke Field, 30 minutes from Cooperstown. Evening games, mid-June through Labor Day weekend. Baseball Hall of Fame and Museum, Cooperstown, New York
The birthplace of baseball has been established as Cooperstown, New York, where folklore has it that Abner Doubleday chased the cows out of Elihu Phinney's pasture on an afternoon in 1839 and had the inspiration to invent a game that quickly became our national pastime. The National Baseball Hall of Fame, dedicated 100 years later, stands as the definitive repository of the game's treasures and as a symbol of the most profound individual honor bestowed on an athlete. Visit the Baseball Hall of Fame online for more information.
25 Main Street,
Cooperstown, NY 13326 Farmers' Museum, Cooperstown, New York
Step back into the 19th century at The Farmers' Museum. Explore an 1845 village and visit with printers, shopkeepers and blacksmiths. See working animals at the Lippitt Farm. Fascinating new exhibits highlight classic quilts, weather vanes, New York stoneware and wallpaper printing. Visit the Farmer's Museum online for more information. Howe Caverns
The cavern was discovered and explored by a Schoharie Valley farmer in 1842. Lester Howe wondered why his cows stood out in the hot sun near some bushes instead of under his shade trees. Upon investigation he discovered cool air blowing up out of a cave entrance behind the bushes. After thorough exploration, he opened his cavern to the public and it was soon heralded as a tourist attraction second only to Niagara Falls. Glimmerglass Opera, Cooperstown, New York
Glimmerglass Opera, an internationally acclaimed music/theater festival, features innovative productions of both familiar and rarely performed works. Operas appear in repertory July through August at the 900-seat Alice Busch Opera Theater, located just north of Cooperstown on Lake Otsego. Evenings and matinees. Merry-Go-Round Exhibits, Binghamton, New York
Located at Recreation Park and Ross Park are two of the six carousels that George F. Johnson donated to local parks. Johnson felt carousels contributed to a happy life and would help youngsters grow into strong and useful citizens. Because of his own poor childhood, "George F." believed carousels should be enjoyed by everyone and he insisted that the three municipalities never charge money for a magic ride. Now, into their seventh decade, these magnificent machines still spin from Memorial Day to Labor Day at no charge or for an admission of "one piece of litter." The Science Discovery Center of Oneonta
One picture is worth a thousand words, but hands-on science is worth a thousand pictures. The Science Center is inspiring for teachers and parents, especially home-schoolers, and rejuvenating for grandparents and other senior adolescents. Appropriate both for adults and children, especially together. You are invited to explore the hands-on exhibits. Iroquois Indian Museum
Exhibits trace the lives of the Iroquois and their ancestors from 10,000 years ago to the present day. Hands-on exhibits, craft demonstrations, lectures, festivals and story hours make Iroquois culture real to the visitor. Delaware Ulster Rail Ride
Ride into the past on a time machine called the Delaware and Ulster Rail Ride, a journey through scenic country trails, historic landmarks, antique shops and foliage of extraordinary beauty. All trains depart from Arkville Depot. Corvette Americana Hall of Fame and Americana Museum
America's passion for sports may be surpassed only by its love of cars. And, this Hall of Fame is more than an ordinary car museum. Voyage through time and experience the sights and sounds of the way we used to live, work and play. Music, television, news events, sports, pop culture displays and related artifacts recreate the American experience from 1953 (when Chevrolet introduced its first "Vette) to present. Exhibits showcase signature Corvettes in 3D panoramic settings of famous American landmarks. Fenimore House Museum
Fenimore House, an enormous porticoed mansion holds the museum and offices of the New York State Historical Association. Three floors of galleries feature the Association's incomparable folk, academic and decorative arts collections. On the lower level is a mini-theatre featuring multi-image presentations. Fenimore House is furnished with distinctive period pieces and outstanding examples of American art. On display in the ballroom is an exhibition of majestic 19th century landscape paintings. A smaller gallery holds works of art and memorabilia associated with the novelist, James Fenimore Cooper. Drive-In Theater
The Unadilla Drive-In Theater is located 4 miles for our KOA, complete with a concession stand. Reasonable rate and they feature the most current movies.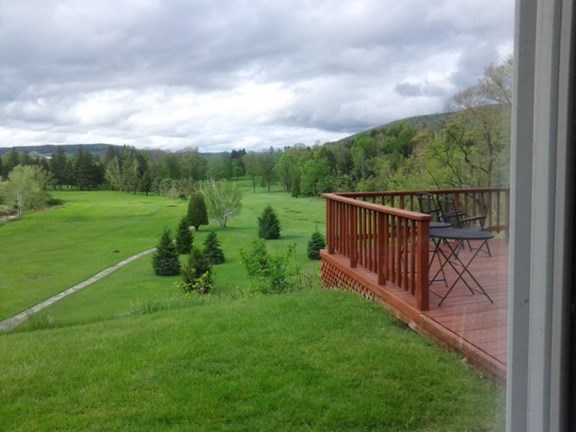 Near-by Restaurants
There are a lot of restaurants near by. One in particular is The Roundhouse Grill. The food is spectacular and very reasonable. The chef is outstanding and creates unbelievably delicious specials. You won't be disappointed. Located just eleven miles from the campground with spectacular view from the dining room.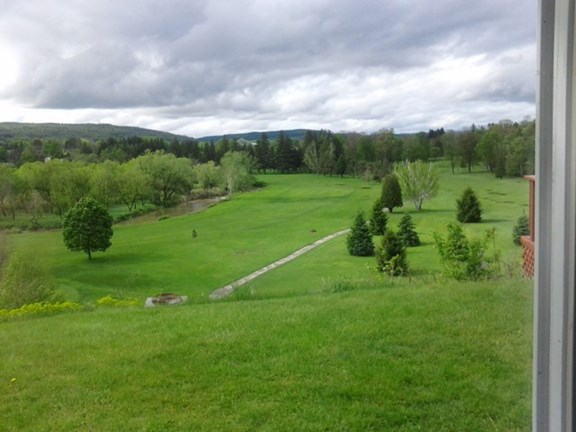 Golf Course
Oneonta golf course, open to the public. Country club ln, Oneonta, exit 13 off I-88 Cooperstown Allstar Village
We are located 11 miles from Cooperstown All-star Village, Come and camp and stay with us . We have rental cabins and rental trailers and campsites Bowling
There is a bowling alley located about 20 miles from our KOA in Oneonta. Cooperstown Beverage Trail
Check out the Cooperstown Beverage Trail. Eight Local Wineries and Breweries. Beautiful Facilities were you can sample many area Wines,Beer & Ale. Fly Creek Cider Mill
A Old Fashioned Working Cider Mill. Established in 1856
288 Goose Street
Fly Creek, NY 13337 Northeast Classic Car Museum
Exhibiting more than 150 Classic Cars, Open Year Round 9am-5pm every day
24 Rexford Street
Route 23
Norwich, NY 13815