3 Reasons to Try Camping Cabins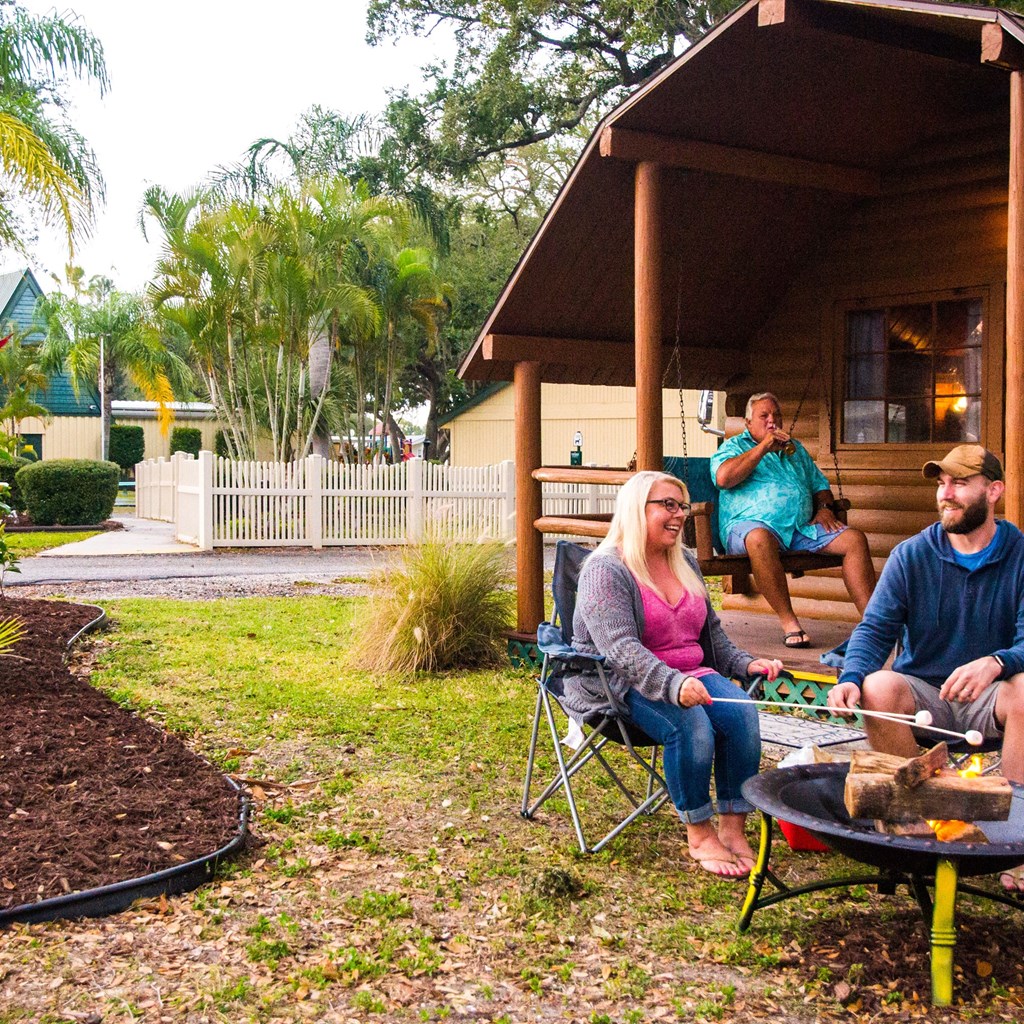 LEARN MORE ABOUT CABIN CAMPING AND THE DIFFERENT WAYS YOU CAN ENJOY CAMPING IN A CABIN.
Camping, in our book, is never a bad idea. In whatever fashion you fancy escaping to the woods for a night or two (or more, if you can), we are huge supporters of that.
Most campers in our world tend to camp either via tent or RV. And each of those camping styles come with their own list of benefits.
However, we are seeing a massive growth in the popularity of cabin camping, especially as fall rolls around. Tent campers may not be ready to give up camping, but will soon be struggling with the cold. With cabin camping, RVers are able to enjoy camping after their RV has been put away for the season.
There are many reasons why camping in a cabin is something you're sure to love.
WHY YOU SHOULD TRY CAMPING IN A CABIN
1. STAY WARM AND DRY
Few things can ruin a good camping trip more easily than rain. Hopefully you have a waterproof tent but even then, you're still bound to get wet in one way or another.
In a cabin, on the other hand, rain isn't a concern. You'll stay dry, and so will all of your gear.
Heat (or lack of) is another thing to consider when you're camping. Even in the summertime, nighttime temperatures in some areas can dip pretty low.
You can certainly pack on the layers when camping in a tent to make up for the cooler weather, but that means packing a bunch of extra gear.
When you're staying in a cabin, heat will no longer be an issue. Because the cabins are constructed out of logs that serve as insulation, heat will not be an issue.
You can still break out the double sleeping bag though, because cold or not, those are always fun to sleep in.
2. MORE SPACE
We are going to be frank here: tents are small. Even if you upgrade to a big one, you're still pretty limited when it comes to roaming space.
RVs, though bigger than tents, are often quite small as well. Things can start to feel a bit claustrophobic after a while.
One of the great benefits of staying in a cabin is that there is a lot more space. More space means you're able to invite more people to camp with you, and more space also means that you have more room to play. Whether play for you means board games, cards, or a number of other indoor games, you and your family will enjoy the extra space.
3. MORE CONVENIENT FOR LONGER TRIPS
Tent camping is usually only fun for a few days. Eventually, people tire of the lack of showering, the canned food diet, and not having much space to spread out in.
Camping in a cabin, however, allows for longer camping trips, thanks to the amenities KOA cabins offer.
Plus, it's certainly easier to make a cabin feel like home than a tent.
---
TYPES OF CABINS
Cabin camping comes in a couple different styles at KOA.
Here at KOA, we have two options for your cabin camping experience: camping cabins and deluxe cabins.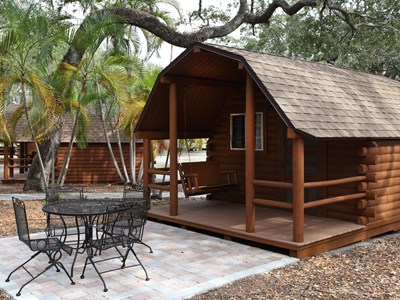 CAMPING CABINS
You tent campers are going to love Camping Cabins. They provide quite a spacious upgrade from the tent life, and also come along with many other great benefits:
Nearby showers and restrooms
Electricity
Ability to sleep 4-6 people in one or two bedrooms
Full beds and bunks
BBQ (select cabins)
Porch swing (select cabins)
And much more
Pack along your sleeping bag, your favorite foods, some fun games, and you're guaranteed to have a blast in a KOA Camping Cabin.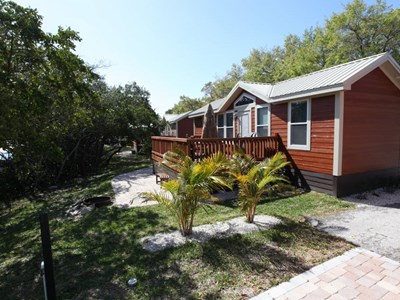 DELUXE CABINS
If you're wanting to experience camping in ultimate comfort, then one of KOA's Deluxe Cabins will surely give you that.
These cabins take the idea of camping up a few notches to really make you feel like you're on vacation.
Here's what you get when you stay in a deluxe cabin at KOA:
Comfortable bed
Private bathroom
Kitchenette (in most)
TVs, gas grills, patios, firepits (in many)
Fridge and microwave
Variety of floor plan options, including handicapped-friendly ones
And much more
Each Camping Cabin and Deluxe Cabin's amenities vary depending on the specific location. Be sure to visit the campground's website to learn what you'll need to bring with you when staying at a KOA cabin, and what you can leave at home.