St. Mary / East Glacier KOA Holiday Recreation
Organized recreation? No. But on-site recreation is unlike most any KOA you will encounter.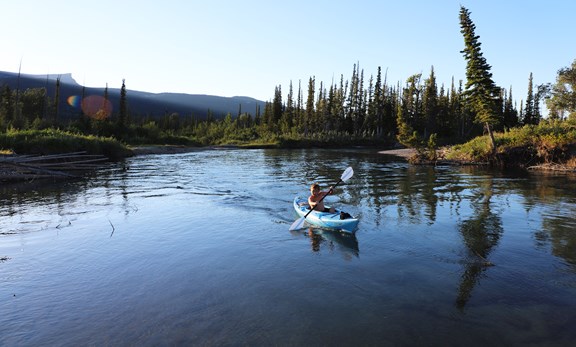 Kayaking
St. Mary Lake is ideal for an early morning outing to witness the ethereal beauty of the East side vista, also known as The Crown of The Continent. Rent a kayak or bring your own. If you bring your own, make sure to get inspected before entering the water. You will discover why this KOA consistently wins awards for being one of the top 10 best canoe/kayak spots in the US.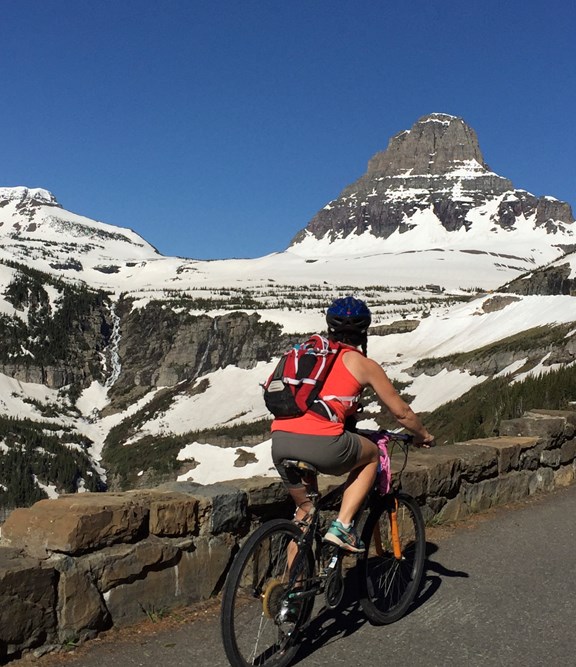 Biking
Make sure to bring your bikes! They are a great way to get around the campground, and explore the surrounding area on nice days. Although biking on trails is prohibited in Glacier park, you are still allowed to ride on the roads. Additionally, you are allowed to ride bikes on the Going-to-the-Sun road before it opens for the season.
Wildlife viewing
Mountain Goats, Bighorn Sheep, Moose, Elk, Deer, Grizzly and Black Bears are some of the big game easily spotted in Glacier Park. The most abundant wildlife viewing typically occurs around sunrise and sunset. For Birders, more than 260 species of birds are found in the varied habitats of Glacier National Park. That is a large number of species for an area so far north. Variable climatic conditions created by the Continental Divide yields a patchwork of aquatic, riparian and terrestrial habitats ideally suited for birds.
Stand-Up Paddleboarding (SUP)
The smooth water of Lower St. Mary lake makes for great SUPing. We have rentals available at the front desk. If you bring your own, make sure to get inspected before entering the water.
Nightsky viewing
Together, Glacier National Park and Waterton have been designated a Gold Tier International Dark Sky Park. Dark skies offer incredibly vivid stars, with a clear portrait of the Milky Way visible to the naked-eye. Northern lights are often visible to cameras and occasionally visible to the naked-eye.
Local Area Recreation