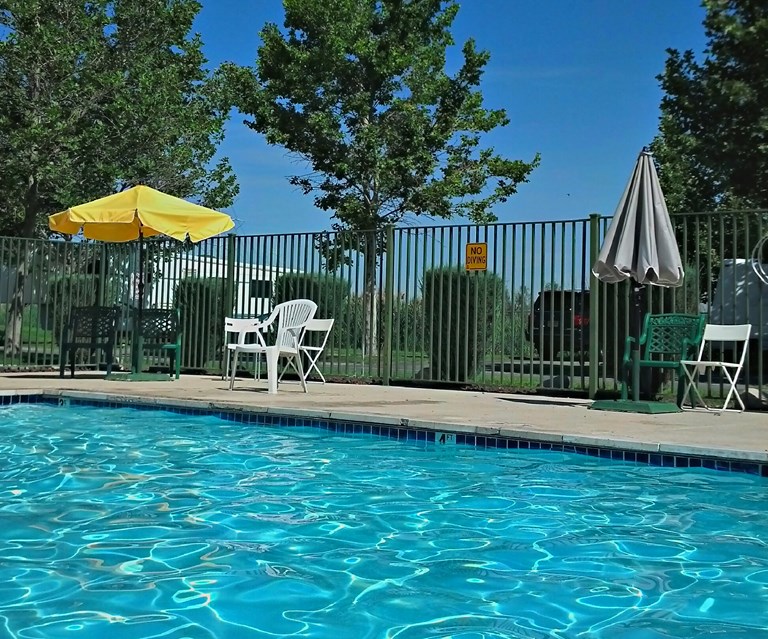 General Campground Information
Visitor Policy
We love having visitors!  We just ask they come into the office to register their vehicle!
Parking Tags
Please be sure to display your parking tag properly on your rearview mirror.
Pool Hours
10:30 am-8:30 pm
Reservation & Cancellation Policy
To guarantee your site for short term stays, a deposit equal to at least your first night will be charged to your credit card at the time you make your reservation. If you need to cancel a reservation, please call (801) 491-0700 before the deadlines listed below to receive your deposit refund, minus a $10 cancellation fee. Text and email notifications of cancellations are not acceptable.
RV & Tent Sites: 24 hours cancellation notice for all short-term reservations is required. Notify your KOA by 4:00 pm one day before your scheduled arrival. 
Reservations made after these deadlines require nonrefundable deposits.
Cancellations made after deadlines will result in forfeiture of all deposits.
No refunds will be made on or after arrival.
Early departures will not be refunded at any time.
Camp Fires
We do have a communal fire pit located next to our pavilion.  We just ask you extinguish all camp fires completely after you are finished!  We do allow you to have a small fire at your site, as long as it is a gas fire pit and is above the ground.
CHECK-IN / CHECK-OUT TIMES
Check-In
• RV & Tent – 1:00 PM
• Cabin – 2:00
Check-Out
• RV & Tent – 12:00 PM
• Cabin – 11:00 PM
Arriving late?
No problem!  If you arrive after closing times you will find your reservation information at our night registration cabin located in box in the front of the office.Please stop by the Office the next morning.
QUIET HOURS
10:00 PM - 8:00 AM
Please be respectful and mindful of your neighbors. Please do not run your trucks for extended periods of time. Loud and unruly behavior will not be tolerated and if this rule is not followed you may be asked to leave.
PET FENCES
We love pets! We do ask that pet fences are only open outside if the owner is present outdoors with them. Please fold them up and store them away when not in use.
Meet Your Hosts
Come and meet the newest member of our Springville KOA family! Simon loves to take photos and will ensure everyone he comes in contact with will leave with a huge smile!
Springville is known as "Art City" due to its strong development of the arts.  With a great view of the Wasatch Mountain Range, the beautiful golf course next door, and easy access off I-15, the Springville/Provo KOA is in a great location for an overnight stay, or just a breath of fresh air!  We have the best of both worlds with the beaUTAHful mountains and yet far a way from the hustle and bustle of the city traffic!