Local Area Attractions Near Santa Fe KOA Journey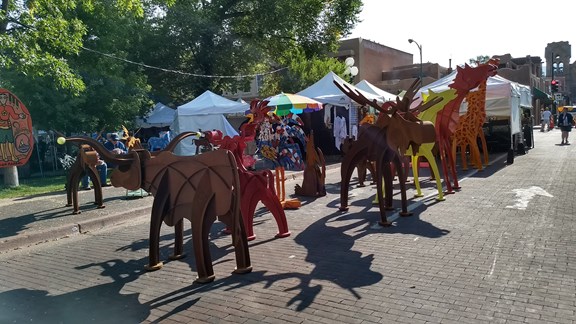 Historic Santa Fe Plaza
Come see the most enduring symbol of Santa Fe's history. The Plaza served as a focal point for this sleepy provincial capital. Locals met here to trade gossip or goods, and couples would promenade on warm evenings to romantic melodies played by strolling musicians. Santa Fe Opera
Spectacular outdoor theater which is known for its innovative productions and stellar casts. The season runs from June through August. Visit the Santa Fe Opera online for more information.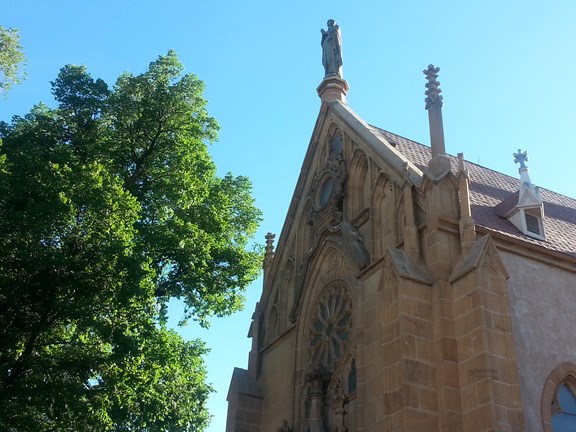 Loretto Chapel
The Loretto Chapel is a private museum known for its choir-loft staircase. According to legend, the corkscrew stairs were built (without nails or support beams) by a carpenter who mysteriously appeared and left without taking money or leaving his name. Visit the Loretto Chapel online for more information.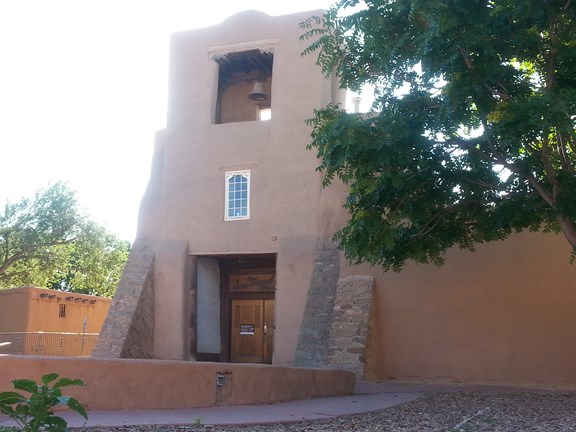 San Miguel Mission
The San Miguel Mission is a Catholic Church worth visiting. It was originally built in 1625 to serve Mexican Indians who were conscripted by the Spaniards as soldiers and servants. The Mission was rebuilt in 1710 after being burned by the Indians at the start of the Pueblo Revolt. Its high windows and thick walls are typical of the fortress-like construction that followed the uprising.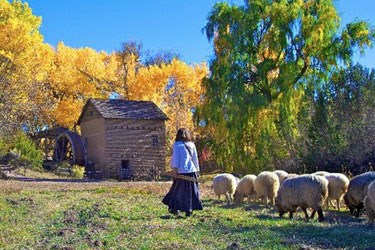 El Rancho de las Golondrinas
The El Rancho de las Golondrinas is a "living history" museum in the village of La Cienega. Visitors can tour many historic sites, including an 18th-century "placita-style" home, a water-powered mill, and a stone tower built to defend travelers against Indian raids. Visit El Rancho de las Golondrinas online for more information.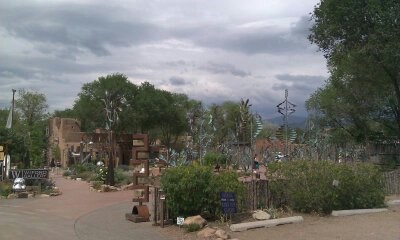 Canyon Road
Canyon Road is known as Santa Fe's gallery row. More than 100 galleries, shops and restaurants, and some private residences, line this narrow winding street. Museums
Area museums include Archdiocese of Santa Fe Museum, Bataan Memorial Museum, Children's Museum, El Rancho de Las Golondrinas, Institute of American Indian Arts Museum, Georgia O'Keeffe Museum, Museum of Fine Arts, Palace of the Governors, Museum of Indian Arts and Culture, Museum of International Folk Art, Site Santa Fe, Wheelwright Museum of the American Indian, The museum of New Mexico and more.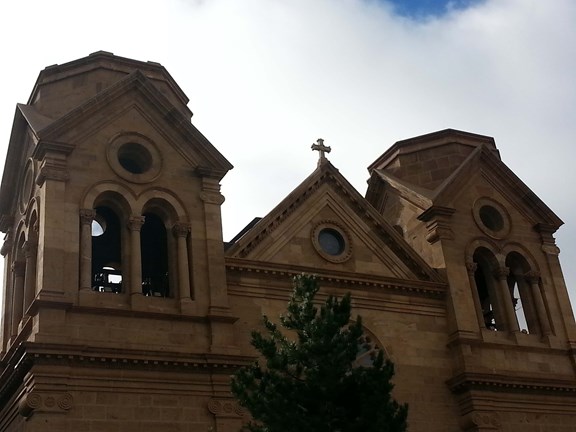 St. Francis Cathedral
Looming over the heart of old Santa Fe, the French Romanesque cathedral is dedicated to St. Francis of Assisi, patron saint of Santa Fe. Local law specifies that no downtown building may stand taller than the twin towers of the Cathedral.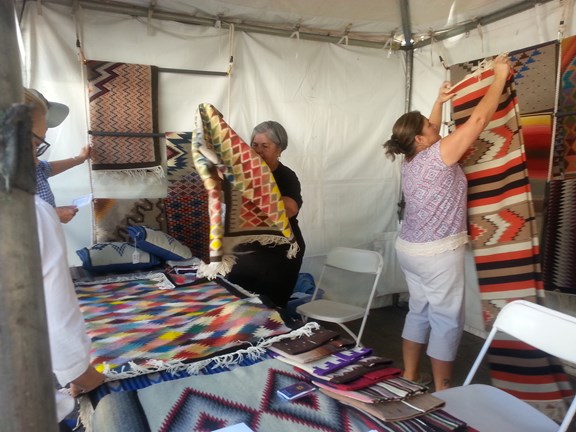 Flea Market
The Pueblo of Tesuque Flea Market is known as "The best flea market in America". Located on 12 acres of Tesuque Pueblo land, the flea market is right next to the Santa Fe Opera. You can find bargain prices on jewelry, animals, carvings, folk art, rugs, pottery and vintage clothing.
Hours: Open from 9am to 4pm on Friday, and 8 am to 5pm on Saturday and Sunday from (roughly) mid-March through November.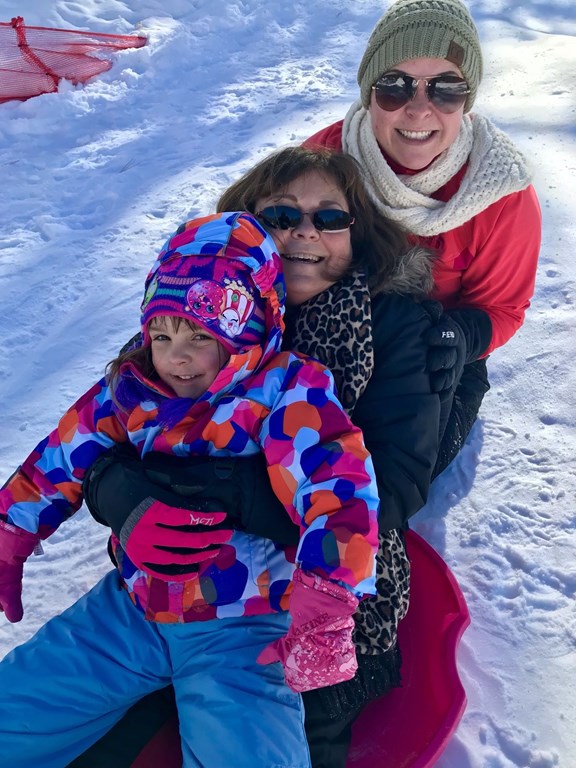 Ski Santa Fe
High above the most sophisticated and historic city in the country, Ski Santa Fe calls to those who want a great mountain experience and something more than a typical resort. Ski and slide in fresh powder all day, then take in world-class art, dining, and culture at night. Late November - Early April.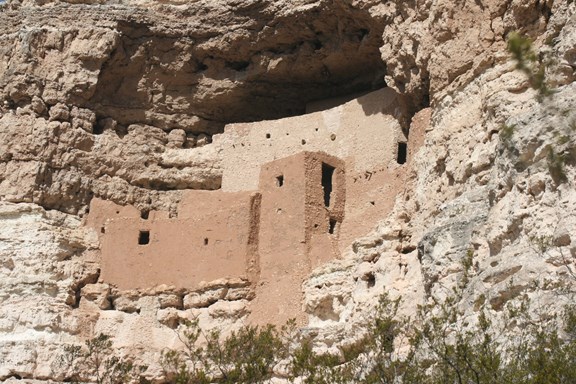 Bandelier National Monument
Approximately 43 miles west of Santa Fe on NM 4.The attraction is a lush canyon where ancestors of today's Pueblo tribes lived between 1100 and 1550 A.D. A trail loops through ruins carved out of volcanic rock, some structures are restored, and a few must be reached by climbing steep ladders. During the summer, visitors can visit the ruins after dark on special "night walks".
Pecos National Historical Monument
The Pecos National Historical Monument is located 25 miles east of Santa Fe off Interstate 25. This abandoned Indian village was occupied until 1838 and served as an important trading center for Plains and Pueblo tribes. Remnants of two Spanish churches, a ceremonial kiva and other structures are visible.
Chimayo
Chimayo is a weaving village. Traditional Spanish colonial woolen rugs, jackets and vests are sold. Santuario de Chimayo, called the "Lourdes of the Southwest," is a venerated church famous for its healing earth.  Every Easter there is a pilgrimage to Chimayo, with many people walking from as far away as Albuquerque to come and pay respects.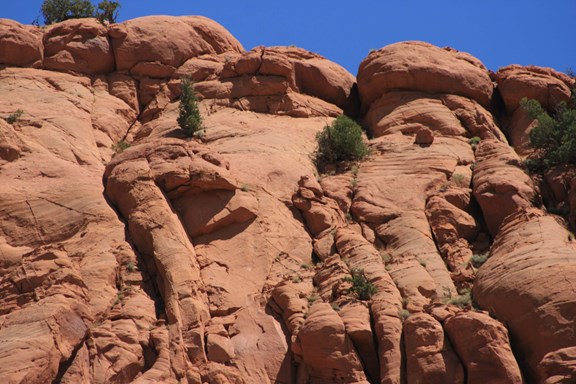 Abiquiu
Abiquiu is the home of the Spanish Colonial home that houses the magnificent geological formations that Georgia O'Keefe portrayed in some of her most famous paintings. About ten miles north of Abiquiu is crystal clear Abiquiu Lake. In the same vicinity you will find Echo Amphitheater, a large natural echo chamber that "bounces your voice" back to you. You can picnic here and take a short hike to the amphitheater.
Taos
Taos is the historic home of Pueblo Indians, Hispanic colonists, mountain men, artists and writers. Tent Rocks National Monument
The unusual "moon like" Tent rock formations have recently been named New Mexico's newest National Monument.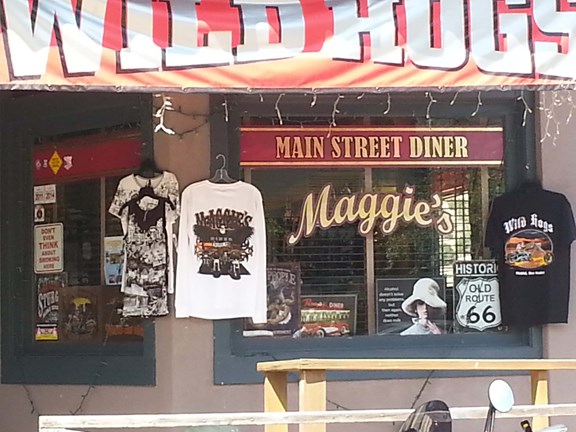 Turquoise Trail
Two-lane paved road that winds through the scenic desert to old mining towns of Golden, Madrid and Cerrillos.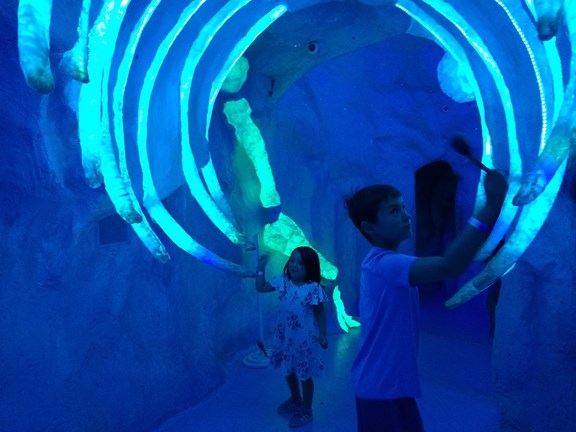 Meow Wolf
It all started here in Santa Fe.  Come visit the very popular Meow Wolf!  Everyone of all ages will enjoy an afternoon exploring Meow Wolf.  Remember to touch, open, sit on, climb through everything!!
1352 Rufina Circle
Santa Fe, NM 87507
Alpaca Farm
Enjoy a visit to an Alpaca Farm.  Alpaca's are raised for the velvety soft coats that are shaved and then made into everything from warm winter gloves to coats, ponchos, and the like.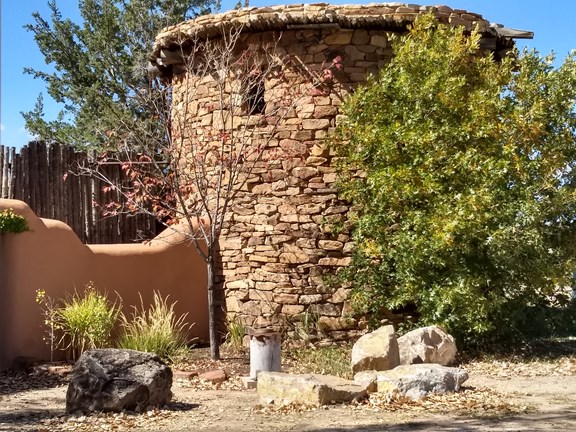 El Rancho De Las Golondrinas
The Southwest's premier Living History Museum.  Guided Tours by reservation only; self guided tours, special weekend events June through October.
334 Los Pinos Rd
Santa Fe, NM 87505
Rio Grand Gorge
View the geological feature in northern New Mexico up close and personal.  Park and walk across the Rio Grand River.  Take pictures at one of the cut outs for standing, photography, and enjoying the view.  You may see hikers, white goats, or even white water rafting.