Local Area Attractions Near Santa Fe KOA Journey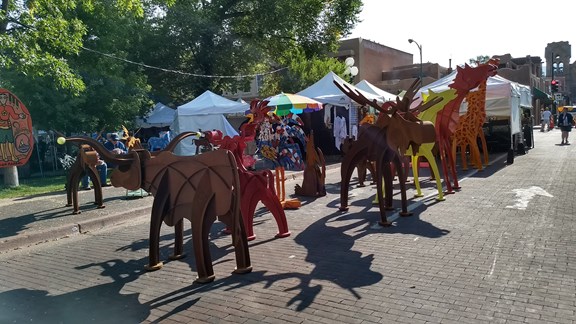 Historic Santa Fe Plaza
Come see the most enduring symbol of Santa Fe's history. The Plaza served as a focal point for this sleepy provincial capital. Locals met here to trade gossip or goods, and couples would promenade on warm evenings to romantic melodies played by strolling musicians. Santa Fe Opera
Spectacular outdoor theater which is known for its innovative productions and stellar casts. The season runs from June through August. Visit the Santa Fe Opera online for more information.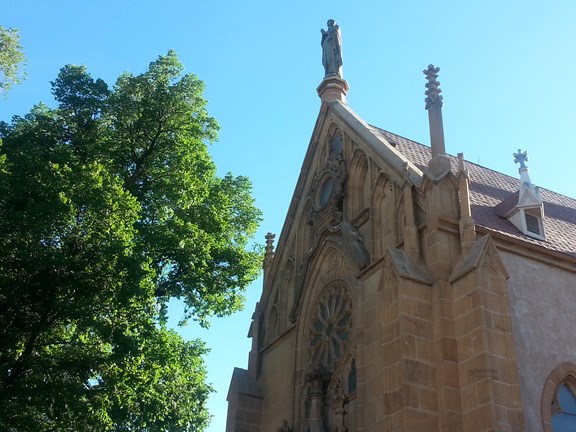 Loretto Chapel
The Loretto Chapel is a private museum known for its choir-loft staircase. According to legend, the corkscrew stairs were built (without nails or support beams) by a carpenter who mysteriously appeared and left without taking money or leaving his name. Visit the Loretto Chapel online for more information.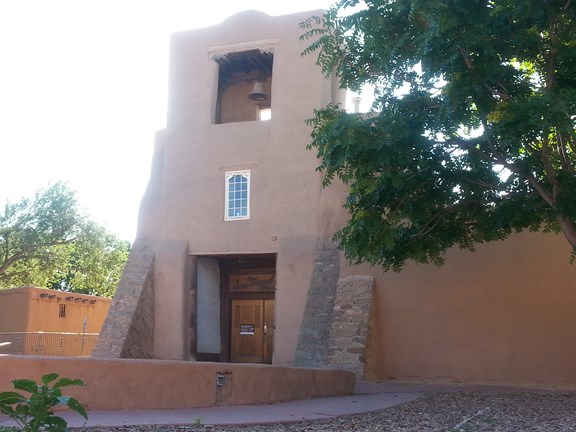 San Miguel Mission
The San Miguel Mission is a Catholic Church worth visiting. It was originally built in 1625 to serve Mexican Indians who were conscripted by the Spaniards as soldiers and servants. The Mission was rebuilt in 1710 after being burned by the Indians at the start of the Pueblo Revolt. Its high windows and thick walls are typical of the fortress-like construction that followed the uprising.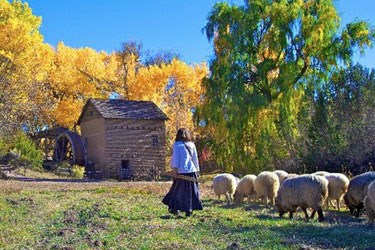 El Rancho de las Golondrinas
The El Rancho de las Golondrinas is a "living history" museum in the village of La Cienega. Visitors can tour many historic sites, including an 18th-century "placita-style" home, a water-powered mill, and a stone tower built to defend travelers against Indian raids. Visit El Rancho de las Golondrinas online for more information.
Local Area Recreation Near Santa Fe KOA Journey
Hiking
The area around Santa Fe offers more than 3 million acres of public forest land. There are trails for all interests.
Rafting
Along with canoeing and kayaking, rafting provides everything from placid floats in the Lower Rio Grande Gorge to class-four thrills and chills as you churn through the frothing rapids of the Taos Box. The most exciting times are late May to July when the water is highest, but some local stretchers are negotiable all year long.
Dining out
Hundreds of great eating opportunities, from the casual street vendor to elegant 5 star gourmet dining. Don't forget to try the "green" and "red" chili!
Other activities
Aspen vistas, bicycling, bird-watching, boating, chair lift rides, fishing, horseback riding, hot-air ballooning, hot-springs bathing, hunting, jeep touring, rock climbing, running, skiing, snowboarding, sledding, inner tubing, soaring, swimming and tennis.