14 TRICKS FOR KEEPING YOUR RV COOL IN THE SUMMER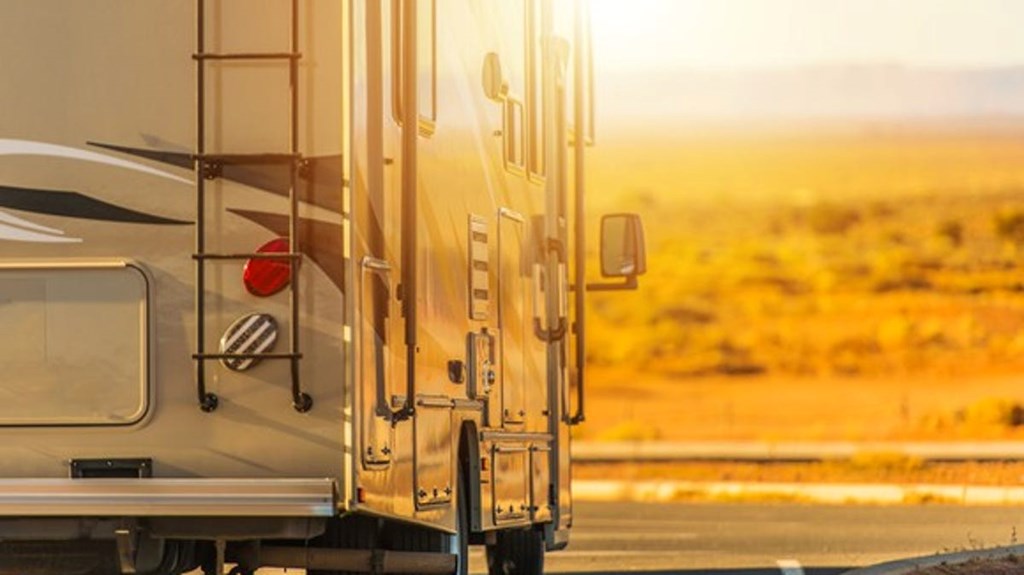 Summer is prime time for hitting the road for an RV vacation. But high temperatures, combined with a lack of a powerful central air conditioning system, can quickly turn your home away from home into a too-hot spot. Even so, with some pre-planning and insider know-how, you don't have to sweat the summer temperatures. These handy tips will help you keep your RV cool this summer, so the whole family can really beat the heat and focus on having some fun in the sun.
1. GET YOUR SHADE ON
In the heat of the summer, one of the most important considerations you can make when selecting a campsite is the shade factor, which works wonders to prevent your RV from becoming a toasty sauna. Since the sun is most intense in the afternoon when temperatures are warmer. If possible, orient your RV so that it's shaded during the hottest part of the day (position any trees on the western side of your rig, and use your awning for shade in the morning).
2. GO WITH THE FLOW
A simple way to create air flow into your RV is to orient your rig with the breeze. In general, the wind in the United States moves from west to east. Check local weather conditions where you are traveling and try to position your rig to take advantage of wind patterns. Keep windows open (but be sure to use screens to keep dust, bugs, and debris at bay), and the breeze will help cool your RV during the day.
3. BUY A PORTABLE FAN (OR TWO)
A small portable fan goes a long way to move warm air, create a breeze, and cool your RV. During the evening, set up one fan in a window pointing inward to pull cool air in, and one fan pointing outward to pump hot air out of your RV. During the day, use shaded windows to draw in cooler air.
4. CREATE SHADE
Shade is nature's air conditioning. Even if you have a shady camp spot, maximize your shade by keeping your awning down and using tarps to rig up a shady spot to relax. Be sure to use tree-friendly straps (think wide nylon) to avoid damaging any nearby trees. If there are no nearby trees, get a large tarp and tie one side to the top of your RV and secure the other side to the ground with stakes to create a triangular shaded area.
5. PROTECT YOUR WINDOWS
Those handy insulated window covers you use in the winter work just as well to block out the heat as they do the cold. Glass does a poor job at insulating—meaning that it will let in the heat. Be sure to cover any sunny windows or big spans of glass, such as windshields and picture windows, with curtains or insulated window covers.
6. KEEP YOUR COOLING SYSTEM EFFICIENT
If you use a cooling system, make sure that all filters are clean. This helps increase the efficiency of the unit and makes it easier to cool your RV. Filters should be inspected regularly and cleaned or replaced as necessary.
7. COOK AL FRESCO
Nothing heats up an RV like running an oven or stove. So ditch the indoor kitchen on hot days and take your cooking outdoors to avoid stifling heat build-up inside your rig.
8. COVER SKYLIGHTS
The summer sun sits high in the sky, and any skylights attract heat. Use insulating covers to block out any solar radiation coming in from above. This will help keep your RV cooler, especially during extra-hot days.
9. KEEP YOUR DOOR SHADED
A shaded outdoor space also keeps your door area from building up heat. To achieve this, orient your RV to have your awning and entry in the shade throughout the day. This can be tricky with a high summer sun, but typically this means positioning your door toward the south. The overhang of the awning keeps the sun out, keeping outdoor space cooler. Keep in mind, this method won't be as effective if you have a lot of big windows on the north side of your trailer. Strike a balance between shade and exposing large expanses of glass to the sun.
10. CLEAN FRIDGE VENTS REGULARLY
One of the most significant sources of heat in an RV is the refrigerator. To keep your food cool, the fridge must dump tremendous amounts of heat. This heat radiates from the appliance and out into other areas of your RV, raising the temperature. Keep your RV fridge vent as clean as possible to allow for the heat to dump properly. Regularly inspect the vent to make sure it hasn't collected dirt and debris from your travels.
11. USE LEDS
LEDs give off a fraction of the heat of regular bulbs. Switching to LEDs is not only more energy efficient, but it will keep your RV cooler in the summer, too. (And while you're paying attention to energy efficiency, be sure to switch off lights on throughout the day and only use electricity when necessary.)
12. KEEP ELECTRONICS POWERED OFF
If your RV is rigged up with the latest technology, consider keeping things turned off during hot days. Electronics like TVs, laptops, and other devices produce heat just like any other appliance. Keeping screen time to a minimum (don't you want to be outdoors anyway?) will help keep your rig as cool as possible.
13. SHUT THE DOOR
It may sound When the temps are soaring, and you've got the AC cranking, don't leave windows and doors open. It can be tough when kids and pets are running in and out all day long but try to minimize door openings during the day so your RV stays cool.
14. USE A SWAMP COOLER
If you're traveling in dry climates, an evaporative cooler, better known as a swamp cooler, can be an efficient way to cool an RV. You can make your own mini-swamp cooler with a five-gallon bucket, fish tank pump, forced air filter and a little bit of ingenuity (see YouTube for some tutorials).
But if that sounds too complicated, a wet (not soaking, but sufficiently damp) towel over your head or neck, combined with air movement from a fan, works great to cool you down during hot nights.
Using these strategies, you can keep your RV quite comfortable in the summer. Start with getting a better understanding of how the sun comes across your campsite, and you'll be on your way to keeping your rig a cool home base for your next big adventure.