Local Area Attractions Near Salome KOA Journey
Ride your ATV right from the park on trails in all directions.  Ride the Arizona Peace Trail on your own or with an onsite guide.  Explore deserted mines and diggings or do some prospecting or rock collecting.  View Petroglyphs in several places. Visit the General Patton Memorial in Bouse for history buffs. Fishing at Alamo Lake is about 40 miles from KOA.  6 restaurants/bars are within a 20 mile radius for your dining enjoyment. 2 Fuel stations with Diesel and Propane are within 2.5 miles. For those that like to gamble, The Blue Water Casino is located in Parker, only 55 miles from KOA, also visit the Colorado River along the Parker Strip. Laughlin, NV is approx 150 miles.  Explore historic Wiskey Row in Prescott, approx. 95 miles. Visit the London Bridge in Lake Havasu City, approx. 95 miles from KOA.  The Grand Canyon is only 225 miles. Alamo Lake
Located approx. 40 miles from park.  Excellent fishing and boating. Can ride your ATV from park.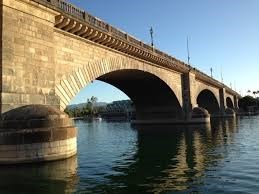 London Bridge Lake Havasu City
London Bridge at Lake Havasu was brought from London and reconstructed at Lake Havasu City.  There are many unique shops and restaurants around the London Bridge.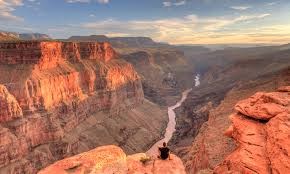 Grand Canyon
Grand Canyon is approx.225 miles from KOA.  Probably best to plan an overnight stay if visiting from the park.