Why You Should be a Seasonal Camper at Salmon Falls KOA
For the price of a two-week trip to the beach, you could book a seasonal site at Salmon Falls KOA and enjoy months of camping fun.
You'll also be able to save yourself the hassle of setting up your rig only to break it down again a few days later. When you book a seasonal site, your RV can stay set up all season. That means you'll spend less time unpacking and more time enjoying our beautiful waterfront campground. We'll even store your RV over the winter for a small fee.
Seasonal sites are limited, and they book fast, so don't wait around. To learn more about pricing and availability call (207) 339-9465.
In the meantime, here's everything you need to know about seasonal sites at Salmon Falls KOA.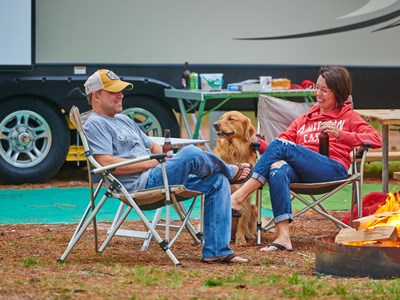 Site Types
Seasonals aren't limited to one site type at Salmon Falls KOA. You can choose from back-in, a pull-through or even a parallel park site.
What does come standard with our seasonal sites are great amenities. They all have full hookups and cable TV.
Our beautiful campground has a varied landscape with wooded sites, river frontage and amenities spread out across the campground, so you can take your pick and find just the right site for you.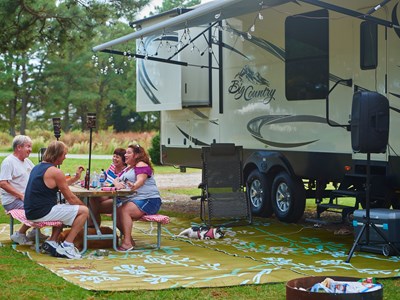 Perks
Our seasonal campers are part of the Salmon Falls KOA, so we want to treat them like we would treat our relatives. That's why we host exclusive picnics for seasonal campers each spring and fall. It's an excellent chance for us to say thank you and for our seasonal campers to come together and bond with their campground neighbors.
For more information on pricing or availability call (207) 339-9465.