Must See NASCAR Events at New Hampshire Motor Speedway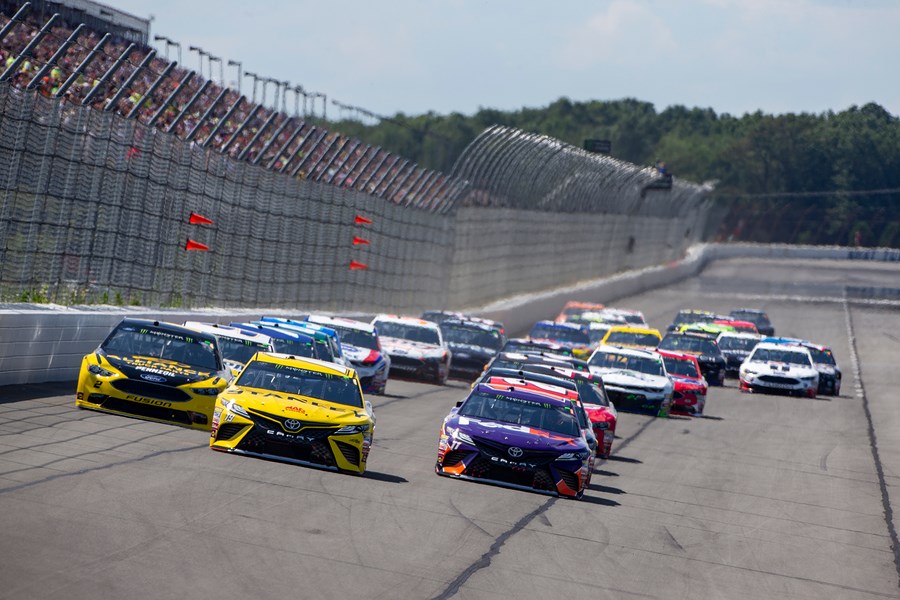 While staying at Lebanon KOA on Salmon Falls River, there are so many ways to relax and recharge. However, you might want to include a little bit of action in your vacation...
If this is the case, pay a visit to the New Hampshire Motor Speedway to see some exhilarating races featuring race cars, motorcycles, non-sportbikes and more!
The NHMS is a 1.058-mile oval speedway that hosts various NASCAR events including the longest-running motorcycle race in North America, the Loudon Classic. Check out some of the exciting events NHMS has in store for you in 2019!
Saturday, June 8th - Sunday, June 16th: Motorcycle Week at NHMS
Come enjoy the Loudon classic as well as demo rides, a vendor mall and an abundance of entertainment! This series showcases the 96th annual Loudon Classic and the new American Flat Track Laconia Short Track Presented by Russ Brown Motorcycle Attorneys event.
Saturday, June 15th: Moat Mountain Road Course Series
This exhilarating series features race cars purposely designed to resemble American vehicles from the 1930s and 1940s. These legendary vehicles run on motorcycle engines and drivers range from 12 to 65 years and up.
Friday, July 19th - Sunday, July 21st: Foxwoods Resort Casino 301
Featuring three days of thrilling racing, this series is one of New England's biggest parties of the summer!
Only have time for one day? Visit NHMS on Saturday, July 20th for their Tripleheader Saturday event showcasing the NASCAR Whelen Modified Tour racing in the Eastern Propane & Oil 100, the NASCAR Xfinity Series racing in the Lakes Region 200 and the NASCAR K&N Pro Series East racing in the United Site Services 70.
April-August - Sunapee Racing Team
This exciting race is a bike series that runs from April through August. The winners are determined based upon the total points accumulated during the season.
You can attend one race or purchase a series pass to experience all the action!
Thursday, August 1st - Porsche Club of America: North County Region
The North County Region (NCR) of the Porsche Club of America will be at NHMS to show off all of their amazing pre-2005 cars! NCR prides itself on member's beautiful vintage cars, their friendly drivers and their service efforts with organizations such as Toys for Tots and Wounded Warriors.
This event features two vintage run groups: the Not As Fast (NAF) Porsche series and the A Little Faster (ALF) Porsche series in 20-minute sessions. Come meet the drivers and spend the day learning about the stunning, vintage cars!
Monday, August 19th - Tony's Track Days
This thrilling "non-sportbike" day features cruisers, tourers, ADV bikes and large scooters. Riders can have fun, learn a lot and be safe while practicing their skills in an environment without typical road hazards.
All types of bikes and riders are welcome!
You May Also Like:
Fairs to Visit Near Lebanon, Maine
The Ultimate Guide to Lebanon, Maine
Can't Miss Event Near Lebanon, Maine