Items You Probably Forgot That the Camp Store Has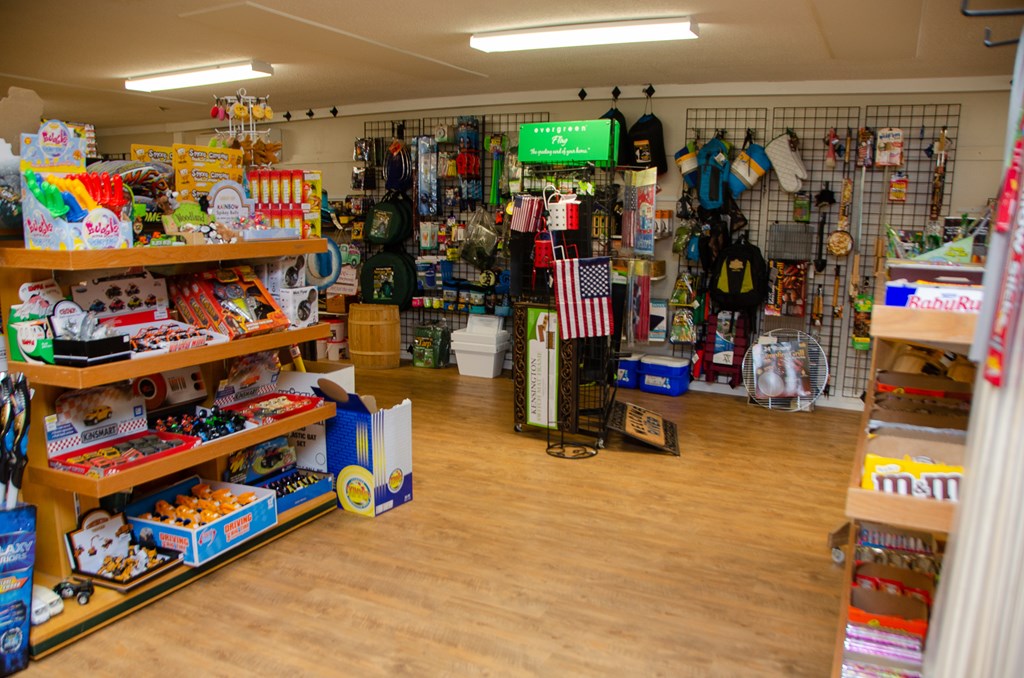 We've all been there, you get to the campground and start enjoying your stay only to realize you've forgotten an essential item. Don't stress if this happens to you. Our well-stocked camp store has tons of helpful, everyday items. So, the next time you forget toothpaste or leave the leveling blocks for the RV at home, stop by and see what we have!
Here are a few easy to forget items that you'll find on our shelves:
Hygiene Supplies
Whether you left your toothbrush at home, you're on your last roll of paper towels in the RV or your supply of travel shampoo was lower than you thought, we've got you covered.
Groceries
When it comes to basic staples like milk, bread and eggs, the camp store has you covered. Plus, you'll find snacks, ice cream, s'mores supplies and drinks to stock your fridge or cooler.
RV supplies
Did you forget to replace your sewer hose after it broke on your last trip? Maybe you didn't pack leveling blocks or you need an electrical adapter. No worries, we've got you covered.
Grilling Supplies
It's easy to remember to bring the hot dogs, but you don't always remember the roasting sticks or to bring a grill grate to go over the fire ring. We're here for you. P.S. if you forgot the hot dogs or the buns too, we've got you.
Bug Spray and Sunscreen
These are essential for a comfortable camping trip. If you run out, just head to the camp store. If you forget the sunscreen until it's too late, we've got aloe for your sunburn too.
Medicines
Mom's purse is magic, but sometimes even she runs out of pain medicine or antacids. Don't worry, we've got them.
Apparel
It's southern Maine, so camping in July doesn't mean you won't need a sweatshirt. We've got what you need to stay warm in an unexpected cold snap or keep yourself dry during a downpour.
Rainy Day Fun
If you don't pack board games and movies for your camping trip, it's almost guaranteed to rain. Luckily we have games, toys and more to keep kids happy during a rainy day. Plus, a visit to the camp store will keep them busy for a while.