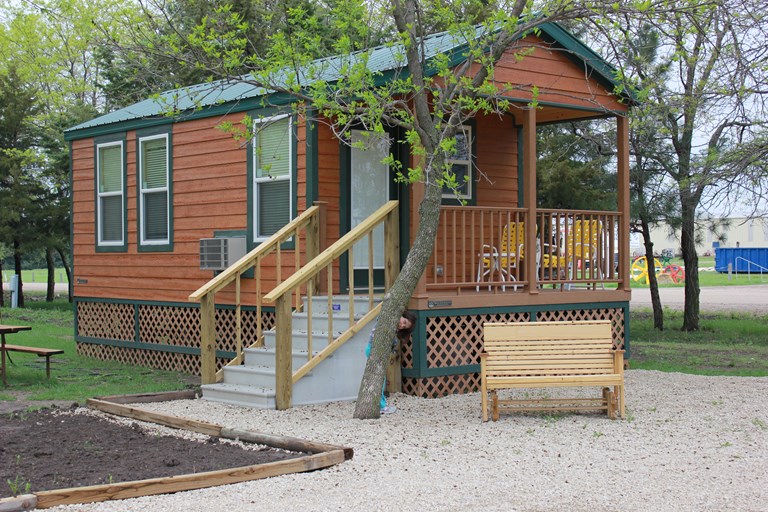 Water/Electric
Pets Allowed($)
Save 10% at check out with Value Kard Rewards.
Why pitch a tent,when you can enjoy the luxuries of a Glamping Tent,full size bed,2 roll-out cots and your own enclosed patio suite. sleeps 4
*The picture shown is an example of a site type category and may not be the actual site reserved.