Local Area Attractions Near Rock Springs / Green River KOA Journey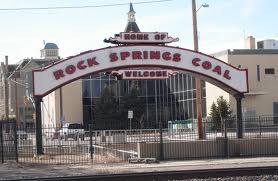 Historical Rock Springs
Rock Springs is a unique city with a fascinating history! Well known by trappers, explorers, and Overland Stage passengers; Rock Springs became a gathering place for cowboys and ranchers, site of the Chinese riot of 1885 and a major coal source for the Union Pacific Railroad. Pick up a brochure for a self-guided walking tour of historic downtown Rock Springs.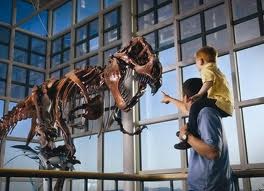 Western Wyoming Community College Dinosaur Exhibit
You can see complete full-sized dinosaur skeletons (casts) at Western Wyoming Community College. A Tyrannosaurus Rex, Stegosaurus, Triceratops and other species are on display.
Community Parks
Rock Springs has many enjoyable family friendly parks. Anything from water slides, soccer fields, zip line, to splash parks, rc cars park to a great dog park.
Historic Green River
Green River was a vital crossroads in the development of the western frontier. The city is rich in western history and served as a stopover for both the Overland Stage Line and the Pony Express. In addition, several major emigrant trails passed nearby, including the Oregon, California, Mormon and Cherokee trails. With the arrival of the transcontinental railroad in 1868, Green River was firmly established as a major western destination and railroad buffs still enjoy a visit to the working railroad today. Near downtown is Expedition Island National Historic Site - where John Wesley Powell began his famous explorations for the Green River.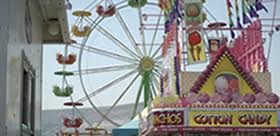 Wyoming's Big Show - The Sweetwater Fair (first week in Aug)
Experience fun, food and Wyoming's best at Wyoming's Big Show; a community celebration and gathering place featuring an extensive variety of exciting family orientated events. Visitors will be treated to educational exhibits, intricate handicrafts from talented local artisans, a diverse selection of delicious food and nightly concerts. Wyoming's Big Show features contests for the whole family various daily attractions, livestock shows and more. There's something for everyone.