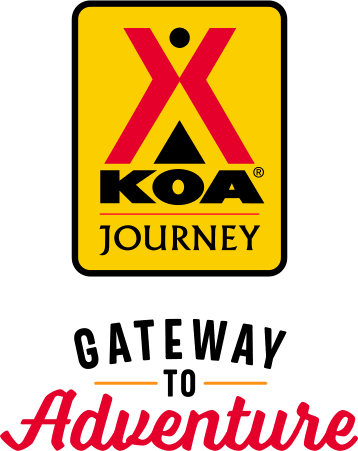 KOA Journey Campgrounds
KOA Journey campgrounds are the perfect oases after a day on the road. Whether it's along the way or a quick getaway, they've got you covered. Located near the highways and byways of North America with long Pull-thru RV Sites, they deliver convenience to the traveling camper. Pull in, ease back and take a load off.
KOA Journeys Feature:
Pull-through RV Sites with 50-amp service
Premium Tent Sites
Well lit after hours check-in service
Directions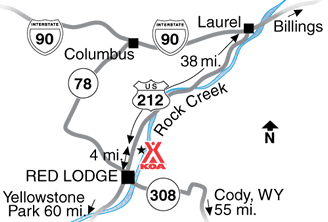 4 miles north of Red Lodge on Hwy 212. Or from I-90 in Laurel: Take Exit 434 and travel 39 miles south on Hwy 212. We are on the East (Left) side of the highway between mile markers 74 & 75 GPS: N45.2567, W109.2282
Get Google Directions
Nov 25, 2020
Very accommodating and nice folks. Appreciate all that was done to make my stay comfortable.
Oct 09, 2020
Fall is a great time to visit!
Oct 03, 2020
Great location for exploring Red Lodge and the Beartooth. Staff were friendly and helpful. Power was solid and water pressure was correct. Sites were level, campground was cared for.
Oct 02, 2020
Very relaxing and quiet just like we wanted. It was our 50th wedding anniversary!
Oct 01, 2020
The staff were so nice and caring. This is especially welcome at the end of the season when many campground hosts are burnt out on travelers. But no, they had a ready smile and were eager to chat. We will come back next year!
Oct 01, 2020
Enjoyed the town, the sights and golf course
Sep 30, 2020
Person greeted us at check-in! Much nicer to have an actual person greet us, rather than the office being closed due to Covid.
Sep 29, 2020
It was quiet and easy to check in even though we arrived late
Sep 28, 2020
Another lovely stay at the KOA in Red Lodge! I tried to come once a year! Leslie and her family are very accommodating and friendly! And the refrigerator in the cabin was a great addition to an already wonderful spot! Thank you!
Sep 28, 2020
host)hostess Mike and Julie are GREAT!!!!!!!!! campground great, pool was nice, bathrooms are fabulous...Lots to do in area
Sep 28, 2020
Great! And clean
Sep 28, 2020
Friendly staff busy hwy
Sep 28, 2020
The staff at Koa were great but I thought the facility was substandard.
Sep 27, 2020
Very nice, clean campground. The staff was very friendly and helpful.
Sep 27, 2020
The staff is friendly. I have stayed at many KOA and noted that the grass is green and the area well maintained. The grass at this KOA even when we stayed months ago was not green. We were then told we couldn't use our mat as the it would ruin the "dead grass" ??? Enjoyed that there is an area for dogs to be off leashes. Overall the area is nice.
Sep 27, 2020
Super friendly front desk person. Clean sites. Overall a great stay!
Sep 26, 2020
Nice, clean campground. Very friendly service.
Sep 26, 2020
Great service and very helpful staff
Sep 26, 2020
We had a lovely time. Great staff, very friendly! Beautiful restrooms. Had a deluxe site which was extremely nice.
Sep 26, 2020
Very good place to recharge.
Sep 25, 2020
They were very flexible and friendly
Sep 25, 2020
Relaxing. Loved the accommodations!!
Sep 25, 2020
Nice and clean!
Sep 24, 2020
Not well kept. Very little gravel on park roads and sites. Mostly face-powder dust. It was very dusty when dry and after a short rain that we had, it was muddy. I will not stay there again.
Sep 24, 2020
we have stayed here a couple of times and each time it gets better.
Sep 23, 2020
Friendly, courteous staff, clean facilities, level pad at the site. Overall, the campground was clean and well maintained. Trash dumpsters could have been a little more conveniently located. Wireless service was OK. Recommended KOA if you are in the Red Lodge area.
Sep 23, 2020
The campsites were clean and well maintained. Each time a camper left the host made sure the sites were cleaned and raked. The owner's were warm and friendly. Great place.
Sep 22, 2020
The staff were very nice and helpful. A great campground with beautiful location.
Sep 22, 2020
Mens shower low water pressure (last stall). Clean. Campfire rings too close to neighboors camper as sites are jammed together.
Sep 22, 2020
Excellent experience, staff very friendly. Would stay again without question.
Sep 22, 2020
All was good. Staff was friendly. Only down side was restrooms were few and far away from non hookup area. They were very well serviced
Sep 21, 2020
Hosts were very helpful and friendly. Enjoyed our weekend!
Sep 21, 2020
Very friendly staff. Great location. Sparkling pool!
Sep 21, 2020
Overnight stay
Sep 21, 2020
everything was clean. I was impressed with how clean and well maintained the women's bathroom was. Seemed like a safe environment to have children playing
Sep 21, 2020
Tammie, the office Person was very helpful and friendly and the free chili dinner was great! I'm loving these KOA's I feel safe and they are so clean! It would've be nice to have free coffee like the other KOA's�. Thank you!!
Sep 20, 2020
When we used their camper dump, the effluent backed up and came out. I was able to eventually empty the septic of my RV but that was after the sewage had spilled out of the tank over my feet and sandals. Unclear if their tank is too full or what the problem is, but this is unhealthy and gross. Nothing else special about this campground. Dirt/dry grass.
Sep 20, 2020
Very helpful and friendly staff. Check in was swift and uncomplicated. The stay and visit was good all in all. I do have one comment or suggestion to make: the entrance is very narrow and was somewhat hazardous with cars exiting and entering from the highway. Widening this would make it safer. Thank you very much for having me.
Sep 19, 2020
Location is fantastic and staff is super friendly. A few "extras" would have made this 5 stars. I would be willing to pay more for a site if you added a site escort. The land bridge to go down to the lower level is a bit sketch at night. Only got 3 OTA channels so bring in cable. Add a dumpster in the lower park or offer pick up service. Overall a nice no frills KOA.
Sep 19, 2020
A warm welcome at the end of a long day. Bathroom and showers were very clean and bright. Grounds well maintained and a large fenced area for dogs. A pretty little stream runs through the property.
Sep 18, 2020
Friendly and helpful staff and very enjoyable park, we enjoyed a campfire every evening with friends, had a great time!
Sep 18, 2020
We had a a very enjoyable stay, & liked our site--25--very much. The hosts were very frendly--we, especially, liked Mike, who was very personable & hlelpful. The dog park is outstanding--nice and big. Our Dutch Shepherd loved being able to run around & check out all the smells. We stayed at the top portion of the campround another time & did not not like it.
Oct 20, 2020
Great location to view the mountains , friendly personnel, they have everything to accommodate you for your stay.
- John Davies on Google
Sep 24, 2020
Typical and quality KOA situated down the road from downtown Red Lodge. Friendly staff with helpful suggestions for in town, fast WiFi and very clean facilities. Good spots for tents, hammocks, and RVs
- Jake Reaves on Google
Sep 08, 2020
Great staff and very accommodating.
- James Sparks on Google