Local Area Attractions Near Red Lodge KOA Journey
Beartooth Scenic Highway
Designated a National Scenic Byway, the Beartooth Highway has been described by former CBS correspondent Charles Kuralt as 'the most beautiful drive in America'. Reaching heights of nearly 11,000 feet, this 53.7-mile, 3 hour drive offers skytop views of snowcapped peaks, glaciers, alpine lakes and plateaus.
Yellowstone National Park
Yellowstone National Park is the world's first national park. Renowned for its spouting geysers, bubbling mud caldrons, canyons, rivers, lakes, waterfalls, and wildlife - encompasses 2.2 million acres of scenic beauty.
Chief Joseph Scenic Highway
Another beautiful drive nearby.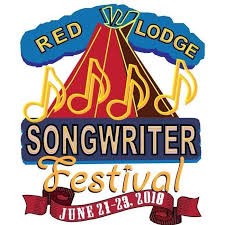 Red Lodge Songwriter Festival
After an overwhelmingly successful event in June of 2017 we are looking forward to an even bigger event in 2018. Our 2017 lineup included  Nashville Hit Songwriters  Even Stevens  recently named to the Nashville Songwriters Hall of Fame. James Dean Hicks, Tony Lane, and Kostas all returned by popular demand along with new comer to the RLSWF Brice Long. Along with nine of Montana and Wyoming's best songwriters, Sean Devine, Tom Catmull, Al Cooper, Cory Johnson, Annalisa Rose, Matt Strachin, Kaylin Beasly, Chad Okrusch, Jessica Lechner, & Lee Eichenberger, these artists will perform a total of fourteen shows in seven local venues over three days, most of the shows being free to the public.
Local Area Recreation Near Red Lodge KOA Journey Nearby Activities
Golf

Trout Fishing/Hiking

Horseback Riding/River Rafting

Shopping/Restaurants