Local Area Attractions Near Pueblo South / Colorado City KOA Holiday
We're an excellent base camp for your Colorado vacation, many unforgettable Colorado attractions are only a 15- to 60-mile drive from here in all directions. Visit Pikes Peak area attractions, the Royal Gorge, and the Great Sand Dunes National Monument attractions. And don't miss the many Pueblo area attractions, especially the Historic Arkansas Riverwalk and all its activities, just 20 minutes away! Information and discount tickets are available at the front desk to many of the attractionbs.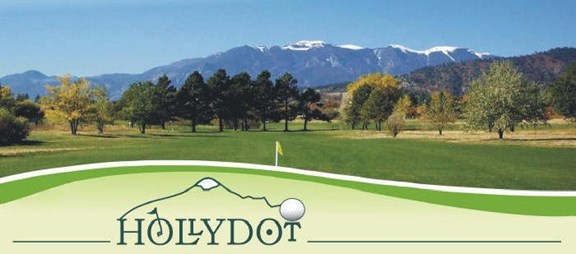 Hollydot Championship Golf Course
Experience the friendly service of this 18-hole course while golfing under the shadow of the Greenhorn Mountain. Open year-round and located just five minutes from the campground, it is one of the area's most challenging courses. Hollydot is a member of The Golf Card and has been honored many times by Golf Magazine. Ask for your discount coupon at the front desk.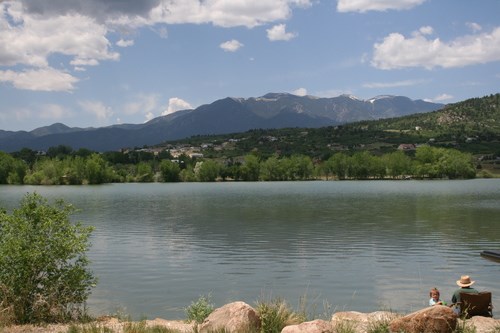 Lake Beckwith and Lake Isabel
Lake Beckwith is a 70-acre lake located seven miles from the campground. This facility is stocked for fishing and also offers a wide variety of outdoor activities. A cement walkway surrounds the lake and is used for walking, running, biking, and rollerblading. Canoes, pedal boats, kayaks and other small boats are commonly seen on the lake.
In the winter months, the Lake Isabel area provides ice fishing, tobogganing, snowmobiling and cross country skiing.
Lake San Isabel, a 37-acre reservoir with spectacular views, is located 22 miles from the campground and is a very popular area. Excellent recreation facilities make for a very pleasant fishing experience, especially if you enjoy fishing for rainbow and German brown trout. The area is especially good for children wanting to learn how to fish, featuring several open-shore areas with easy casting opportunity. Those interested in small stream fishing may want to try the St. Charles River, which feeds and drains the lake. Good fishing can be had both upstream and down, depending on how adventurous you choose to be.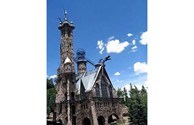 Bishop's Castle
Travel back in time as you explore a mystical forest complete with its own medieval castle! Bishop's castle, located just 26 miles from the campground via a scenic highway, is a one-man project featuring a 30' octagon-shaped steeple on top of the 161' main tower of the castle complete with a fire breathing dragon. Every year since 1969, Jim Bishop has single-handedly gathered and set over 1,000 ton of rock to create this stone and iron fortress in the Greenhorn Mountain Valley. In 2005, Jim added a 20' geodesic metal mesh dome on top of the castle, 200' above ground level on the northwest tower, which rotates when visitors run in it. Frontier Pathways Scenic and Historic Byway
Beyond the interstate and the hustle of Colorado's exciting Front Range cities. . . there is a world of natural beauty and off-beat surprises. This land beckons visitors with a sense of adventure. Come visit the real Colorado; see the Frontier Pathways Scenic and Historic Byway, accessed at Exit 74 off Interstate 25 in Colorado City, right across the highway from the campground.
Full of vast natural and cultural variety, this part of southern Colorado was home to the nation's earliest explorers, trappers and traders. In the 1870's homesteaders, ranchers, and miners established their roots in the foothills of the Rocky Mountain west, surrounded by the lush Wet Mountain Range and the jagged Sangre de Cristo Mountains.
A rich history is infused throughout the Byway. In addition, it offers over 100 miles of scenic beauty, numerous museums and recreational opportunities. Both a state and national Byway, the tour climbs from the high plains, through Hardscrabble Canyon, by breathtaking mountain vistas, to quaint mountain towns.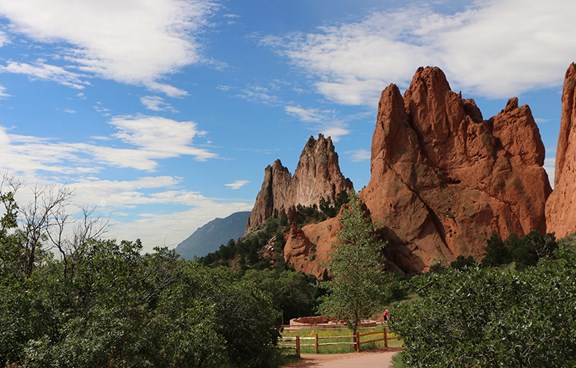 Pikes Peak Region Attractions
Only 45 minutes from the campground, the Pikes Peak area offers many attractions- Pikes Peak and Cog Railway, Flying W Ranch, US Air Force Academy, Cheyenne Mountain Zoo, Pikes Peak, Garden of the Gods, Cave of the Winds, Santa's Workshop, Ghost Town, President's Wax Museum, and the US Olympic Training Center.