Local Area Attractions Near Polson / Flathead Lake KOA
Flathead Lake
Flathead Lake is 28 miles long and 15 miles wide, making it the largest freshwater lake in the western United States. There is 128 miles of shoreline, and the maximum depth is 386 feet. The lake offers some of the finest year-round fishing available. Major species south over the years include large sized lake trout, lake whitefish, yellow perch, bull trout and west slope cutthroat.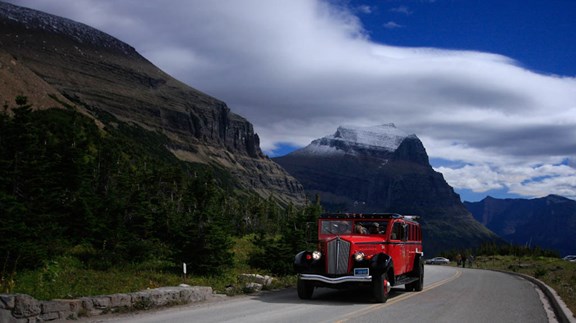 Glacier National Park
Many options available like taking the scenic Going-to-the-Sun road which winds through mountain valleys carved by ancient glaciers, with stark contrasts of pristine cedar and pine forest and sheer rock walls leading to Logan Pass. Take the infamous Red Bus tour through the park. Also available are several turnouts for sight-seeing and photographs. For more information view the Glacier National Park website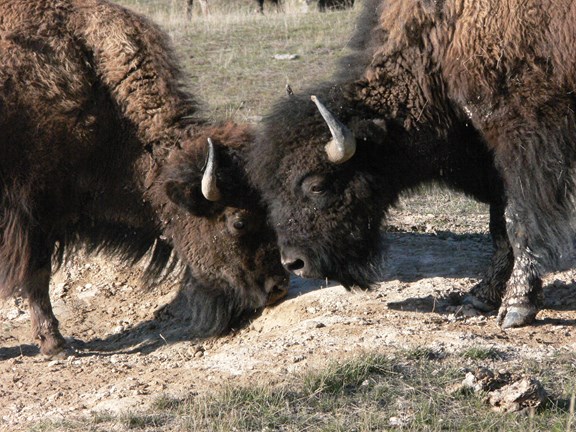 National Bison Range
Established in 1908 to protect one of the most important remaining herds of American Buffalo, this 19,000-acre natural grassland is the home of approximately 400 of the great shaggy animals. At the visitor center you will find interpretive exhibits, information about the Range and a map of two, self-guided drives through the Range. In addition to the bison you may see elk, whitetail and mule deer, bighorn sheep, and pronghorn antelope. Allow approximately two hours for the drive.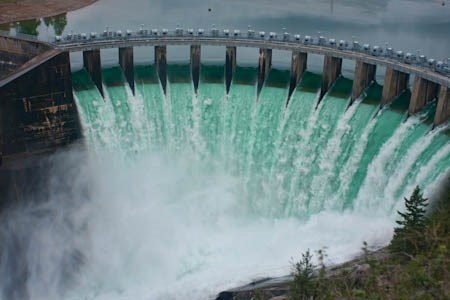 Kerr Dam
Kerr Dam, completed in 1938, spans the Flathead River six miles downstream from the lake. This privately owned power dam regulates the lake levels to a maximum of 10 feet, between 2,883 feet and 2893 feet above mean sea level. Before the dam, the lake level would peak in June and then slowly drop until the following spring. The lake level is now regulated by a cooperative agreement between flood control, recreation, agriculture, and power interests. The hike down to the dam's observation deck rewards you with scenic views of the river, lake and mountains. You can incorporate this day trip with a day browsing museums and shops in Polson.
St. Ignatius Mission
This church is said to be the third most beautiful in the world. Constructed in the early 1890's, the walls and ceilings contain 58 original, color murals by Brother Joseph Carignano, an untrained Jesuit brother who served in the mission's kitchen. A visit to this exquisite mission is a very rewarding experience.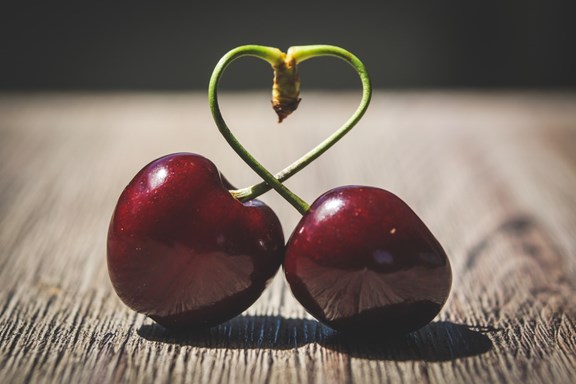 Cherry Picking
There are numerous orchards along the southern and eastern shores of Flathead Lake. Spring is a time of beautiful blooming trees, and mid-July is the time to pick the ripe fruit. You may stop at numerous road side stands to buy fresh picked cherries, or spend a few hours picking your own. There are also pears, peaches and apples available.
Arlee Celebration & Powwow
Open to the public and free admission for this Native American celebration event. Enjoy arts, crafts, stick games, dance competitions, Indian and other various ethnic foods. Sponsored by the Confederated Salish & Kootenai Tribal Nation and Yamncut (Drum Groups). The powwow grounds are located just east of Arlee on Highway 93. Signs from the road will help guide you in. For more information please contact Willie Stevens at, 406-270-6958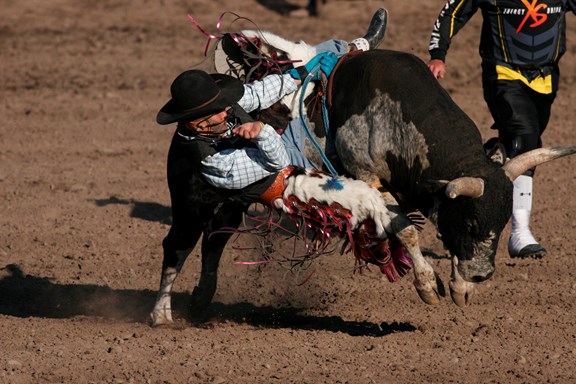 Polson Rodeo
Mission Mountain PRCA Rodeo is held at the Polson Fairgrounds, just half a mile from the Polson KOA. This event is a two night action packed Pro Rodeo in a beautiful setting at the Polson Fairgrounds arena. The Fairgrounds are located across the bridge on U.S. Highway 93 North and bordered by the Flathead River with spectacular views of the Mission Mountains and Flathead Lake.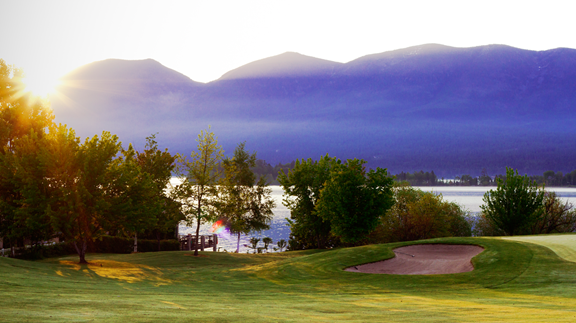 Polson Country Club - Polson Bay Golf Course
Polson Bay Golf Course & Country Club is located within 5 minutes of our KOA campgrounds. Soak up breathtaking views of Flathead Lake while golfing this one-of-a-kind course! For more details - 406-883-8230 or www.polsonbaygolf.com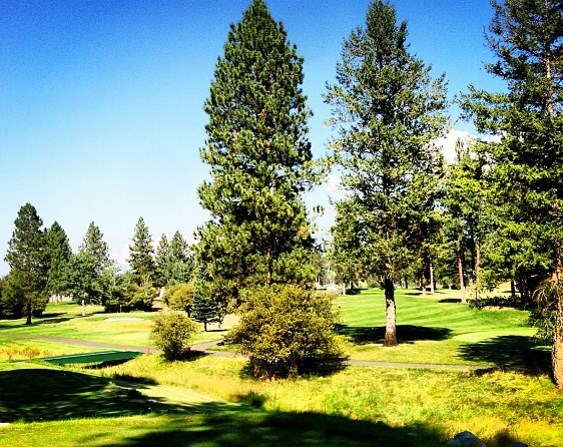 Silver Fox Golf Course
Silver Fox Golf Course is open April 1st through September 30th. Silver Fox Golf Facility is located at Silver Fox Drive on the Salish Kootenai College Campus - 58138 US Hwy 93 Pablo, MT 59855 - (406) 675-PUTT - www.silverfoxgolf.com
Miniature Golf Course
Mini Golf at the KOA is always fun! Enjoy our 18 hole course - it's a challenge the whole family can enjoy.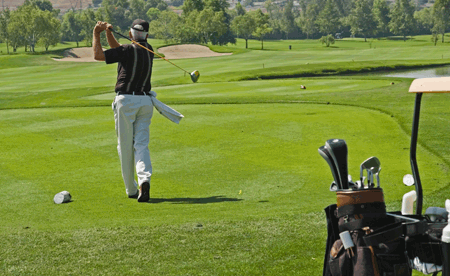 Eagle Bend Golfing
Eagle Bend Golf Course features 27 holes and is just 45 minutes away in Bigfork, MT. For more information visit their website at: www.eaglebendgolfclub.com or call them at (406)837-7310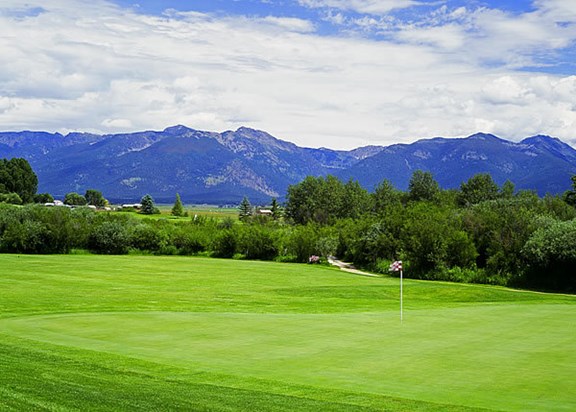 Mission Mountain Golf Course
Mission Mountain Golf Course & Country Club is located within 15 miles of the Polson KOA Campground and offers some of the longest tees around! For more information call (406)676-4653, or visit their website: www.golfmissionmountain.com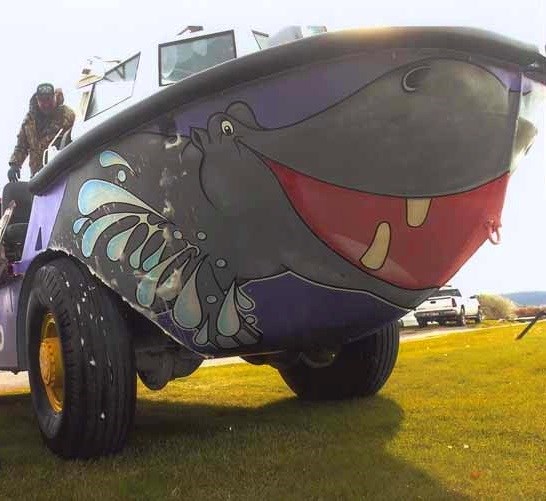 Happy Hippo
Come take a ride on the Happy Hippo, a WWII landing craft modified for use on the Flathead River and Lake. Located at Three Dogs Down. Expect to get wet!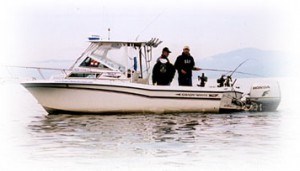 Flathead Lake Charters
1/2 day trips with all gear provided. These charters are fun for the entire family or the serious angler. Catch some of largest fish in the lake with Jeff your fishing guide. Contact Jeff at www.flatheadlakecharters.com .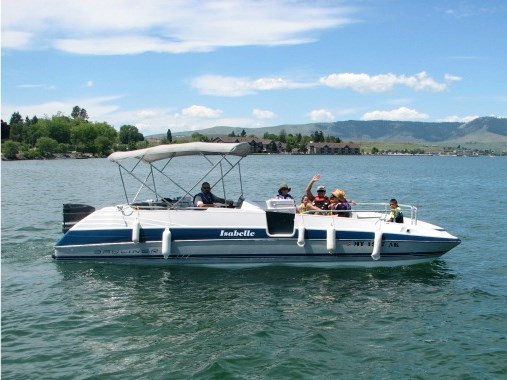 Flathead Boat Company
Whether you want to tour Wildhorse Island and go hiking to see the wild horses, big horn sheep, deer or many of the birds of prey or you are spending the day fishing, water skiing, tubing or just cruising the lake, these boats will provide plenty of entertainment for your summer vacation. Multi day discounts are available on all vessels. Please call for a quote. Call 406-883-0999 or visit flatheadboatcompany.com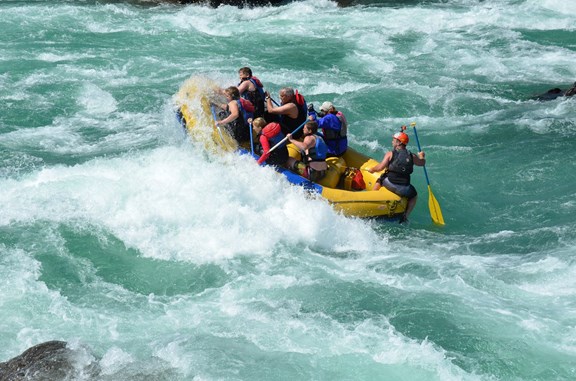 Flathead Raft Company
Rafting the Flathead River, Touring Wildhorse Island or cruising Flathead Lake. Contact them at www.flatheadraftco.com .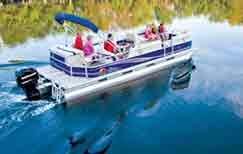 Big Arm Boat Rentals & Rides
Offering the best prices for the Flathead boat rentals, Big Arm Boat Rentals & Rides is a great place to rent boats of all kinds, or take a tour of the Wild Horse Island with their fun and experienced crew!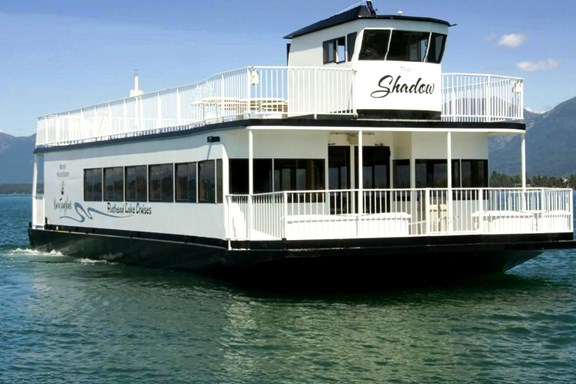 The Shadow Lake Cruises - KwaTaqNuk Resort
Take a boat cruise of Flathead Lake on The Shadow. Catch glimpses of spectacular homes and rustic cabins that charm the shores of the lake, and view the majestic Mission Mountains.
The Shadow accommodates 140 people - perfect for weddings, corporate meetings, retreats, family reunions, or total relaxation.
There are 3 Daily Cruises, as well as dinner cruises offered EVERY Wednesday and Sunday from 7-9PM. The cost is $30 per person. Reservations are highly recommended and can be made/purchased at the Marina. These nights are a dinner cruise ONLY.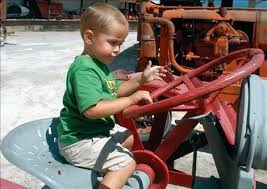 Miracle of America Museum
This is the Smithsonian of the West. Over 100,000 artifacts in 27 separate buildings. Contact them at 406-883-6804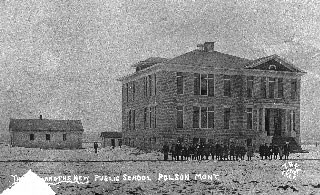 Polson - Flathead Historical Museum
Polson's Historical Museum isn't something you'll want to miss! Located conveniently on Main street, Downtown Polson. For more information visit their website: www.polsonflatheadmuseum.org or call (406)883-3049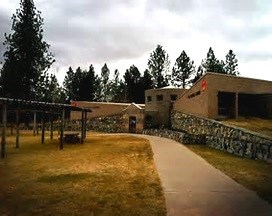 People's Center
Visit the People's Center in Pablo, MT to purchase locally made gifts, view their beautiful art gallery and become further educated on our local tribes.
For more information call: (406) 675-0160