Local Area Attractions Near Polson / Flathead Lake KOA Holiday
Flathead Lake
Flathead Lake is 28 miles long and 15 miles wide, making it the largest freshwater lake in the western United States. There is 128 miles of shoreline, and the maximum depth is 386 feet. The lake offers some of the finest year-round fishing available. Major species south over the years include large sized lake trout, lake whitefish, yellow perch, bull trout and west slope cutthroat.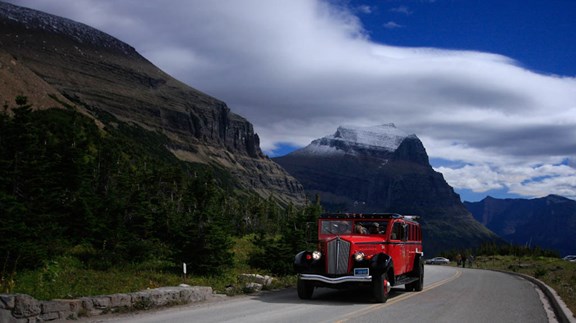 Glacier National Park
Many options available like taking the scenic Going-to-the-Sun road which winds through mountain valleys carved by ancient glaciers, with stark contrasts of pristine cedar and pine forest and sheer rock walls leading to Logan Pass. Take the infamous Red Bus tour through the park. Also available are several turnouts for sight-seeing and photographs. For more information view the Glacier National Park website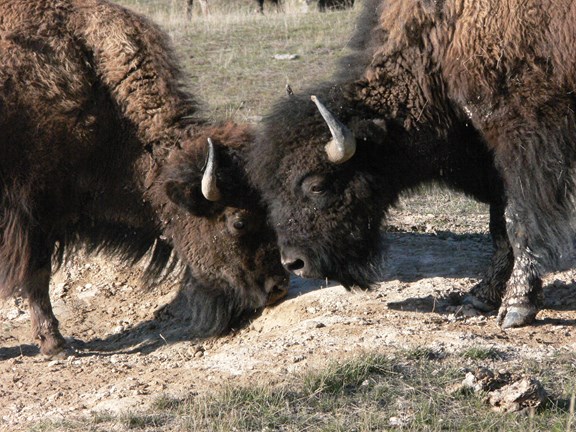 National Bison Range
Established in 1908 to protect one of the most important remaining herds of American Buffalo, this 19,000-acre natural grassland is the home of approximately 400 of the great shaggy animals. At the visitor center you will find interpretive exhibits, information about the Range and a map of two, self-guided drives through the Range. In addition to the bison you may see elk, whitetail and mule deer, bighorn sheep, and pronghorn antelope. Allow approximately two hours for the drive.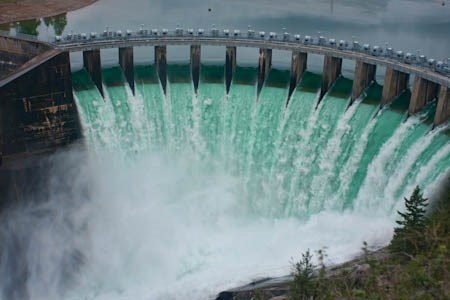 Kerr Dam
Kerr Dam, completed in 1938, spans the Flathead River six miles downstream from the lake. This privately owned power dam regulates the lake levels to a maximum of 10 feet, between 2,883 feet and 2893 feet above mean sea level. Before the dam, the lake level would peak in June and then slowly drop until the following spring. The lake level is now regulated by a cooperative agreement between flood control, recreation, agriculture, and power interests. The hike down to the dam's observation deck rewards you with scenic views of the river, lake and mountains. You can incorporate this day trip with a day browsing museums and shops in Polson.
St. Ignatius Mission
This church is said to be the third most beautiful in the world. Constructed in the early 1890's, the walls and ceilings contain 58 original, color murals by Brother Joseph Carignano, an untrained Jesuit brother who served in the mission's kitchen. A visit to this exquisite mission is a very rewarding experience.
Local Area Recreation Near Polson / Flathead Lake KOA Holiday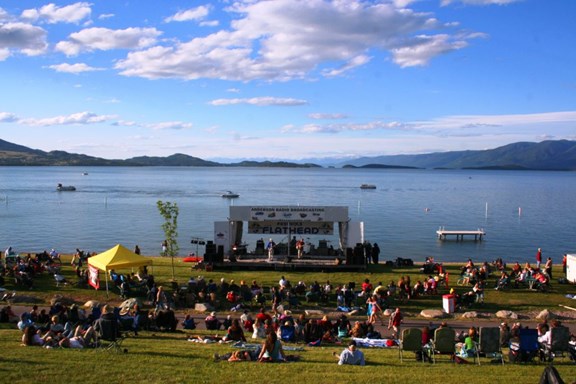 Flathead Lake Blues Festival
This annual event is always filled with an array of quality music, fun and dancing! August can bring warm days and nights, so bring your sunscreen, swimsuits, float tubes, and prepare to have an amazing weekend on Flathead Lake!