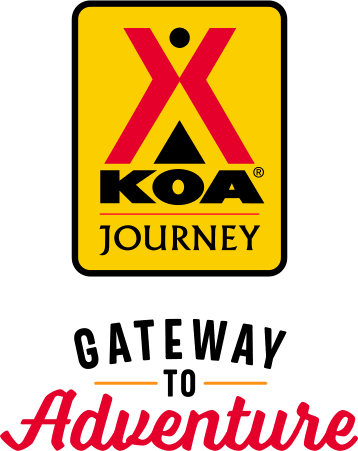 KOA Journey Campgrounds
KOA Journey campgrounds are the perfect oases after a day on the road. Whether it's along the way or a quick getaway, they've got you covered. Located near the highways and byways of North America with long Pull-thru RV Sites, they deliver convenience to the traveling camper. Pull in, ease back and take a load off.
KOA Journeys Feature:
Pull-through RV Sites with 50-amp service
Premium Tent Sites
Well lit after hours check-in service
Directions
Located on M-28 in Wetmore: 3.5 miles east of Munising. The campground is approximately 125 miles from Mackinac Bridge and 45 miles from Marquette.  GPS: N46.3773, W86.5915
Get Google Directions
Sep 02, 2021
The folks in the reception area were kind and helpful. Our camp site was near the road and very loud at night.
CAMPGROUND RESPONSE / COMMENTS:
We appreciate the feedback.
Aug 27, 2021
Clean campsite, good facilities. But the traffic noise from the highway all night long was a bummer :(
CAMPGROUND RESPONSE / COMMENTS:
Sorry to hear you heard traffic noise all night. If you stay with us again, give us a call and we can find a site further in the back of the campground.
Aug 17, 2021
Great campground! My only complaint would be that our site was a little close to the main road but I place that small issue on my own shoulders for not making the reservation sooner.
Aug 17, 2021
The boys showers most of them had hooks ripped off so you had nowhere to hang your clothes with a shower. The reason appears to be they used drywall anchors for the hooks so when other people put their clothes on them they just rip out of the wall.
CAMPGROUND RESPONSE / COMMENTS:
Thank you for the feedback. The hooks have been replaced with new and are up again.
Aug 16, 2021
Super nice staff. The outlet where I was told I could plug in and charge my phone didn't work. Good location for getting to the main tourist sites but so close to the road I would never stay there again as the road noise was so loud day and night.
CAMPGROUND RESPONSE / COMMENTS:
Thank you for taking the time to complete the survey. We are sorry to hear you didn't enjoy your site. It looks like you were in a rustic tent site that doesn't have power but offer power in the pavilion area that would have worked.
Aug 03, 2021
We had a quick stay here - but everything was clean - KOA personnel were very nice and helpful. Would stay here again
Jul 21, 2021
Amazing stay. Super clean. Very friendly staff. Will be back :)
Jul 19, 2021
Too pricey for rustic campers who need 0 hookups, at $36/night. Rustic sites are close to the garbage and are against the property of the power equipment dealer, who open early and start loud equipment about 7:30am (even if you're up it's still annoying), also there is no real buffer from the highway. They need to realize that you can hear EVERYTHING in a tent. Worst location for rustic sites.
Jul 10, 2021
More then accommodating, When our RV didn't fit into the spot they set us up somewhere else. Would stay again if traveling in that area.
Jul 09, 2021
Road noise was really bad and our campsite smelled like the dump station.
Sep 08, 2020
Friendly staff. Our fire pit did not have a grate. Women's bathroom was in bad shape. Getting out of the shower onto tiles that are not secured down is not safe. The tile would pop up. Broken grout was in chunks on top of the tile & could hurt. Shower drains full of hair. I have stayed at many KOAs and their bathrooms are clean. Revving up loud snowmobiles in the morning was extremely unpleasant.
Sep 02, 2020
Bathrooms very dirty - camp too busy and almost overcrowded. Camp is next to the road and a hotel - very very noisy.
Aug 29, 2020
Staff were friendly, campsite was nice and shaded. Bathroom could use updating, and showers need to be cleaned more often. If you are staying in a tent, beware of the low spots on your site, and put your tent on the highest ground possible. During a thunderstorm with heavy rain (which can happen often here), the campground becomes a flowing river with water at least 6 inches deep in low spots.
Aug 28, 2020
The bathrooms were pretty clean and staff was nice and helpful. However, there was minimal privacy at the camp sites which was not ideal the cops came to the camp next to ours at midnight and stayed until 12:45 in the morning and they had their headlights shining right into our tent for 45 min. Masks were not inforced and it made me uncomfortable.
Aug 28, 2020
I enjoyed my stay! Wish we could've stayed longer. It was cozy and quiet and the bathrooms weren't dirty. Also very close to Pictured Rocks/Munising (10 min drive)
Aug 26, 2020
Perfect place to stay for a camping weekend away! Felt very safe with all the Covid precautions that were taken and enjoyed all that they had to offer.
Aug 16, 2020
Everything was nice except for the bathrooms. Hate to say that I will never stay here again after walking into those outdated, stinky, and moldy bathrooms.
Aug 15, 2020
We had a very nice time at the Munising KOA. They had some problems with their facilities that were not their fault and they did everything possible to keep us apprised of the situation and to make it right (giving water, ice and ice cream to us throughout the stay). They were gracious and kind and good people. The site we stayed in was nice and most sites were very welcoming. We would stay again!
Aug 12, 2020
It was okay the restroom and showers were out of order the last night other then that it was okay
Aug 12, 2020
Campsite was fine however bathrooms were quite dirty and need to be cleaned more than once per day. Noticed the interior and exterior of the bathrooms also looked in need of maintenance.
Aug 10, 2020
Quick and easy Check-in \out. No hassels. Great location.
Jul 31, 2020
Great location!! Wooded lots and great facilities!
Jul 31, 2020
Needed a place to stay, you had a spot available. Wasn't best campsite I've ever stayed in but you were friendly folks blessing a family in need. Thank you.
Jul 29, 2020
Had a wonderful time at Munis KOA. It was my first time at a KOA & we couldn't have had a better time. Friendly folks.