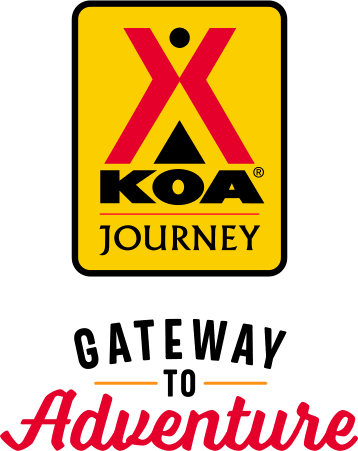 KOA Journey Campgrounds
KOA Journey campgrounds are the perfect oases after a day on the road. Whether it's along the way or a quick getaway, they've got you covered. Located near the highways and byways of North America with long Pull-thru RV Sites, they deliver convenience to the traveling camper. Pull in, ease back and take a load off.
KOA Journeys Feature:
Pull-through RV Sites with 50-amp service
Premium Tent Sites
Well lit after hours check-in service
Directions
Located on M-28 in Wetmore: 3.5 miles east of Munising. The campground is approximately 125 miles from Mackinac Bridge and 45 miles from Marquette.  GPS: N46.3773, W86.5915
Get Google Directions
Oct 27, 2020
Great place for our 3 night stop. Had a beautiful site at the back of the campground in the trees. Very picturesque. Helpful and friendly host. Great location to explore Munising and pictured rocks area.
Oct 27, 2020
I just had a quick 1 night stay on my way to the North Country Trails. I arrived late in the day but my check in information was ready, posted on the office door and I had no problems finding my site or accessing the facilities. It was exactly what I needed, thanks!
Oct 23, 2020
We were looking for a late season trip and chose Munising KOA. This campground is conveniently located for several attractions both east and west. We saw our first snow of the season, loved it. As I understand this KOA was recently purchased and you can see some renovations going on with the new owners, we look forward to another visit in the future to see the renovations.
Oct 23, 2020
Nice staffs. Location is great. Only one problem is internet. No signal at all.
Oct 22, 2020
We checked in late and left early, as we used the campground as our launching pad to backpack Pictured Rocks. The campground is located very close to the Munising Falls parking lot where we caught the shuttle. We didn't use very amenities at the campground but the bathrooms were clean and neat. Late check in was simple.
Oct 22, 2020
Had a two night stay here and it was beautiful in the middle of the trees in the midst of the colors!
Oct 22, 2020
Nice campground. Very friendly staff. End of their season but we'll maintained park. �
Oct 21, 2020
Friendly staff and campgrounds is well managed. Bathrooms were fairly clean but are dilapidated and need of repair. I overall enjoyed my stay.
Oct 20, 2020
We stayed in cabin 58. Everything was great about our stay. But the heat in the cabin didn't work very well. Had that worked properly I would higjly recommend this KOA. Great location for sight seeing.
Oct 19, 2020
We have stayed at several KOAs (camping & cabins) - this one is lacking. Large potholes around grounds (not RV-friendly.) Cabin advertised a TV, found only a cable. Porchlight and fireplace did not work. Front door not level; damaging cabin floor. No exterior bathroom light, uneven steps, cramped showers, bathroom fixtures need repair. Bring earplugs for noisy highway. Highly disappointing.
Oct 19, 2020
I was very happy to have found this camp ,especially so late in October! Staff was friendly and helpful!
Oct 18, 2020
This KOA was wonderful except for the bathrooms. They were clean though needs to be redone. I was told that they were planning on refreshing it this year. I would then rate this KOA a 5. Everyone is very nice and wearing masks. The sites had many trees and didn't feel like a parking lot.
Oct 17, 2020
We stayed in site 33. It was ok but mostly dirt. Thanks to a lot of leaves it was not very muddy, even though it rained ( i realize you have no control over that) quite a bit. The site was also very narrow for our 38 ft trailer with slides on both sides.
Oct 16, 2020
We thought the location was perfect! We have stayed at other KOA's in Michigan and this location has been the best so far. The ground was level and the wifi was really strong. We would definitely come back to this location.
Oct 14, 2020
Great park to stay in. We ride SxS and trail is right across the street
Oct 14, 2020
I do not think the bath house meets KOA standards. I only went in it once but found it to be dirty. There was paper towels and toilet paper scattered all over the floor. The floor needed to be cleaned and the sinks too. I realize that it was the campers that caused the mess, but the campground needs to stay on top of this especially during this pandemic. Fortunately I used my own bathroom.
Oct 14, 2020
Super clean, updated buildings/structures. Super nice staff! .. and shuttle service to ferry!! Highly recommend staying here
Oct 13, 2020
Most sites are very close together, it's very close to a noisy highway, and the wifi was having trouble keeping up with the demand. Otherwise the place was clean and the people friendly.
Oct 13, 2020
We had a great stay! We were in campsite 33 and it was perfect. I will say I would not have been as pleased if I was in sites 1-6 which were right next to the highway. We didn't see the attendant riding around or walking around like we have at other KOAs and the bathrooms are quite worn down but were clean. Overall it was quite, a pretty setting and fit our needs.
Oct 13, 2020
Bathroom and shower facilities were poor at best. These facilities were insufficient for the size of the property and desperately needed renovation.
Oct 13, 2020
First time to the U.P. And this campground was awesome. The kids had a blast playing in the woods. Very rustic but with the amenities. The staff up front was very nice. Very easy to get in and out of. The sites were good sized not buched together. We will definitely be deck here again.
Oct 12, 2020
Good cable access and tasty water. Clean. Great staff! Good location! Roads were in need of attention, and our particular site was a little close to our neighbors as our pits and tables were right next each other's parking area.
Oct 12, 2020
Nice off-the-road wooded camp with level kind-of-snug sites and easy utilities. Friendly staff, good price on good fire wood. Due to Wuhan virus did not use facilities and pool was closed. Would definitely use this KOA again - have it marked down for Munising-area camp for day trips in the region.
Oct 11, 2020
need more shower and clean up.
Oct 11, 2020
Friendly staff. Very helpful.
CAMPGROUND RESPONSE / COMMENTS:
Thank you, we appreciate the comment!
Oct 10, 2020
The site was not level, no grass so when it rained it was muddy. The bathrooms were fine, but the showers need work. There was no lights in the showers and there was mold on the ceilings. Which made the showers look gross.
Oct 10, 2020
Our biggest negative was the roads. Lots of huge holes and ruts to dodge.
Oct 10, 2020
Stayed 3 nights in September while visiting the area. The campground was convenient to what we wanted to see. We made use of the laundry room which was clean, and a fair cost.
Oct 10, 2020
Very friendly and helpful staff. The wood was not very good - wet so it didn't burn well. The shower could have been cleaner.
Oct 10, 2020
Great wooded campground!
CAMPGROUND RESPONSE / COMMENTS:
Thanks for leaving us a comment, we're glad you enjoyed your stay with us!
Oct 09, 2020
Loved the campground and area in general
CAMPGROUND RESPONSE / COMMENTS:
Thank you, We're glad you enjoyed your time here!
Oct 08, 2020
The accommodations were nice and the staff was extremely friendly! Would definitely come back and recommend to others :)
Oct 08, 2020
The campground was full. My son reserved his spot much earlier. My brother and I decided to meet there after he left Copper Harbor further north in Michigan's Upper Peninsula. It was getting very cold, rustic camping. I called a day before our arrival, Donna was delightful. She arranged for us to stay in the "overflow" area with electricity. We both had big rigs, and this worked out very well.
Oct 08, 2020
Bathrooms are very outdated and the showers were falling apart and very dark.
CAMPGROUND RESPONSE / COMMENTS:
We appreciate that you took the time to fill out our survey and leaving us a comment. We're in the process of building a new bath facility for next season. We hope you will try us again then!
Oct 07, 2020
Great campground! Very helpful staff!
Oct 07, 2020
Super friendly owner and very helpful. The campground was close to everything we wanted to do. Would recommend staying here.
Oct 07, 2020
KOA is always my last choice because it's so pricy but it was a nice park and we enjoyed our stay
Oct 07, 2020
Campground clean and was quiet. Only thing I can say is the wi-fi is not very good. Will definitely return.
Oct 13, 2020
What a beautiful location.
- Alicia Purser on Google
Oct 10, 2020
We stayed here for two weeks. Very quiet with friendly staff.
- Mike Bristol on Google
Oct 02, 2020
Beautiful campground all around!! Plus lots of sights to see in town!!
- Caitlyn Moore on Google